A winter wonderland theme party showcases the beauty of ice and snow. It reflects the stunning colors of blue, silver and white. It's perfect for everything from Christmas to New Years Eve to a "just because" winter get-together! Check out our favorite ideas on how to make it a success!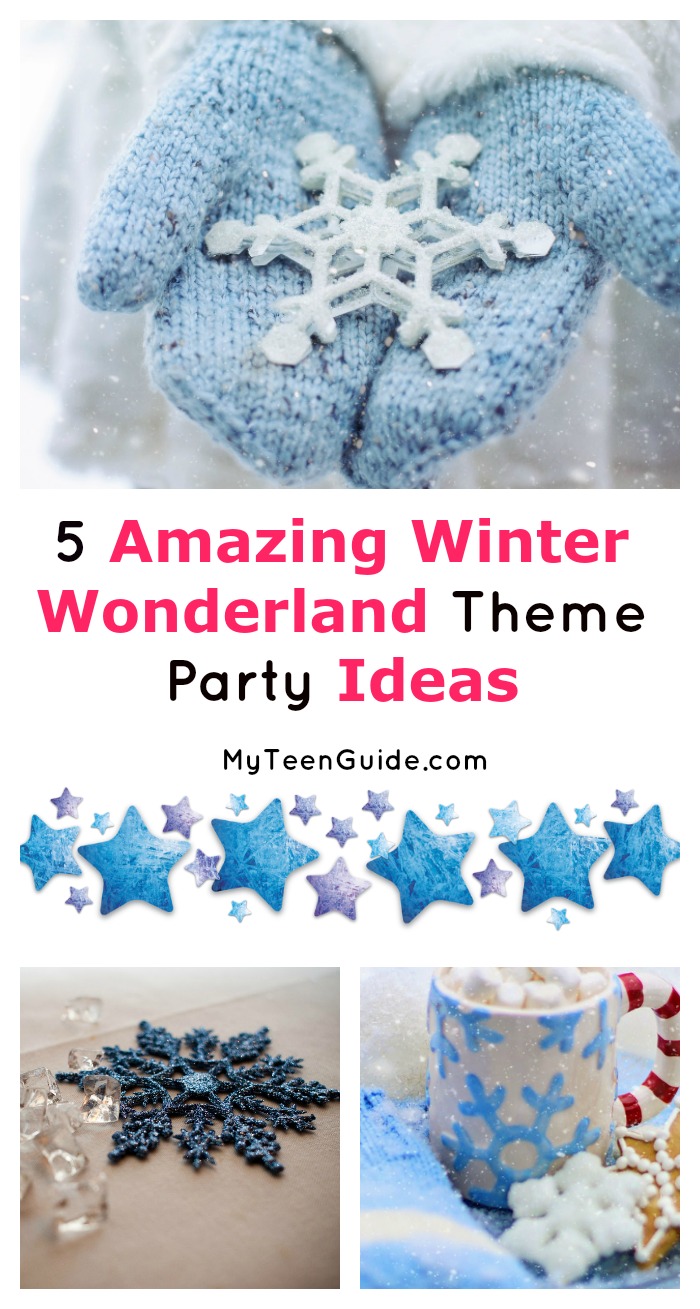 Before you start planning your winter wonderland theme party, decide whether you want to have your party indoors or outside. The location will make a huge difference in the prep and will help you decide what to put on the invitations. If you live in a true winter wonderland, you could host the party outdoors and save a bundle on decorations! Nature will take care of most of the setup for you. Of course, you'll need to let your guests know that warm clothes are a must, and make sure it won't be too cold that day. Frostbite does not make for a fun party! Read on for more tips on how to host the perfect winter wonderland party!
Winter Wonderland Theme Party Ideas
Affiliate links included below. If you make a purchase through these links, we earn a small commission at no extra charge to you. Thank you for your support!
1. Invitations
To get your friends to come to your party, you're going to need to send out invitations. Greetings Island features printable Christmas party invitations, including Illuminated and Falling Stars. Party 411 also has printable Christmas party invitations, including Snow Party Theme and Winter Theme. Again, make sure you let your guests know whether you'll be hosting any or all of your party outdoors in the cold weather.
2. Decorations
The colors for your party include blue, silver and white, so your decorations should feature these colors. Amazon has a Winter Wonderland Scene Wall Decoration
, which measures 48-inches by 40 feet and features a snowy hill scene.
Also at Amazon, are Snowflake Winter Balloons
, with come with 12 11-inch clear balloons that feature printed white, falling snowflakes. Another decoration idea is to use candles to make the party area smell like winter. Yankee Candle has an array of winter-themed scented candles, including Sparkling Snow
, Winter Garden
and Winter Glow
.
3. Table Settings
You want your party table to look as exciting as your food does, right? Amazon has a 108-inch by 54-inch Clear Snowflake Tablecloth
, for starters. Next, Party City has all your tableware needs, featuring a Sparkling Snowflake theme, including 8-Count Dinner Plates, 8-Count Dessert Plates, 16-Count Dinner Napkins and 40-Count Tumblers. Party City also features a 24-Count Silver Plastic Cutlery Set.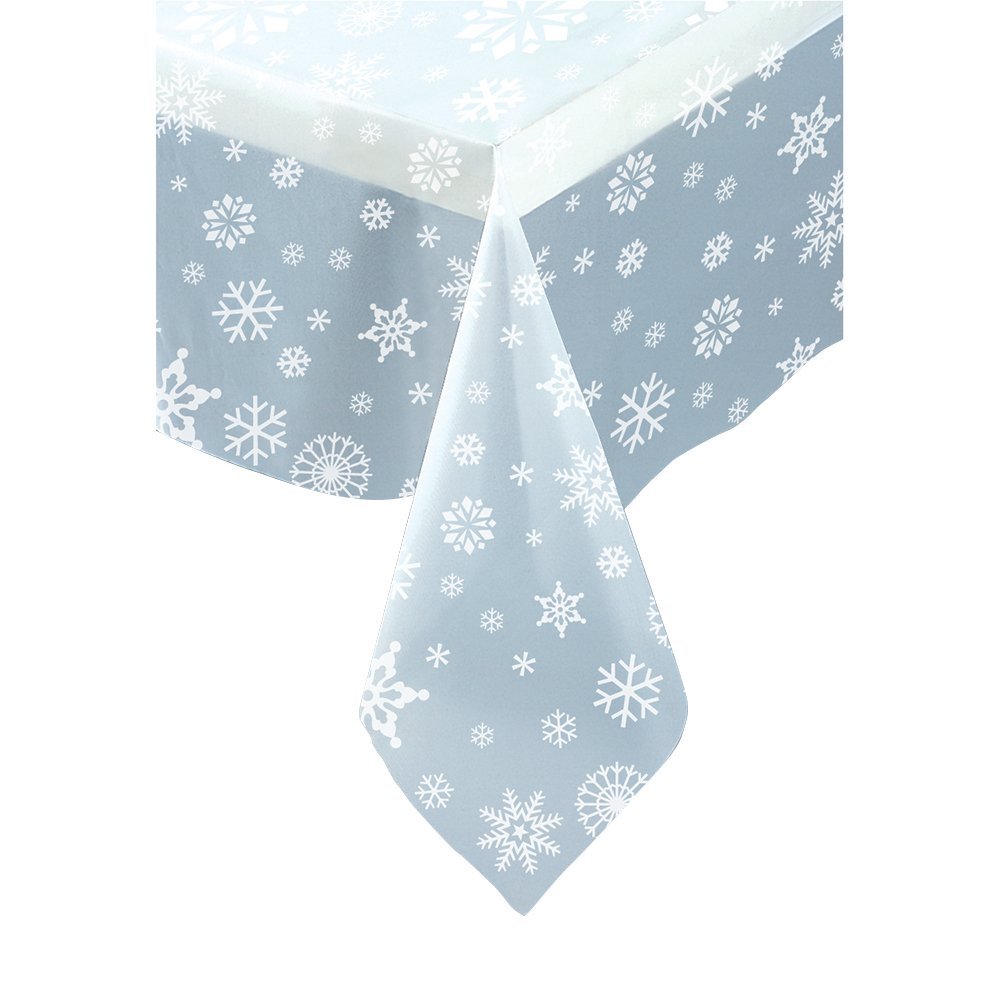 4. Food & Drink
You'll be sticking with the blue, silver and white colors when it comes to your party foods too. For an appetizer, Snack Works features a recipe for Snowman Cheese Ball Appetizer. For your main meal, The Frugal Girls has a recipe for Crock Pot Garlic Parmesan Wings, while Better Crocker features a recipe for White Pizza. Who can forget dessert? Evite features a recipe for Ornament Cake Bites and The Frugal Girls has a recipe for Winter Wonderland Cookies. Need drink ideas? The Frugal Girls has a recipe for Snowball Blue Party Punch. Another fun idea: add a hot chocolate station to your party, especially if you'll be spending time outdoors during your Winter Wonderland party!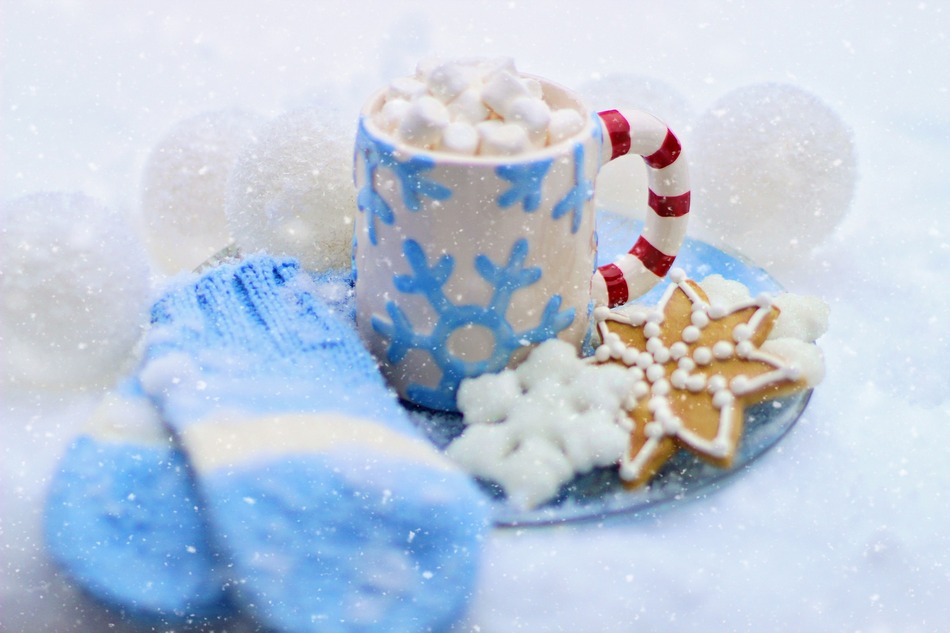 5. Activities
During the party, you can have a White Winter Gift Exchange. This is just like a traditional gift exchange but with a twist. Ask each guest to bring a white gift, wrapped in white gift wrapping paper. Mental Floss has a great article that explains The Rules and Origins of 6 Gift Exchanges. Also, you and your guests can play a game of Winter Charades. Winter Charades is just like regular Charades, but with a winter twist. If you need instructions on how to play Charades, you can find them here. If you are looking for winter or holiday Charade ideas, you'll find some here.
If you do happen to live in a true winter wonderland and your guests don't mind spending a little time outdoors, plan a few fun snow games! You're never too old to go sleigh riding. You can also have a snowman building contest. Give awards out for everything from the best-looking snowman to the craziest snow creature!
6. Party Favors
You'll want to send your guests home with some party favors. If you are crafty, Ruffled has easy instruction on how to make Hot Cocoa Favors. For those who are not-so-crafty, you can purchase these White Satin Drawstring Pouches from Amazon, and fill them with either some of these Winter Skating Cookies from Etsy or some of these Lindt White Chocolate Truffles
from Amazon.
Whether you decide to throw your party indoors or out in the snow, follow these tips and everyone will have a blast!
Have you ever thrown a Winter Wonderland party? Share your tips below!