We received a complimentary product to facilitate this PeaPodMats Review. All opinions are our own.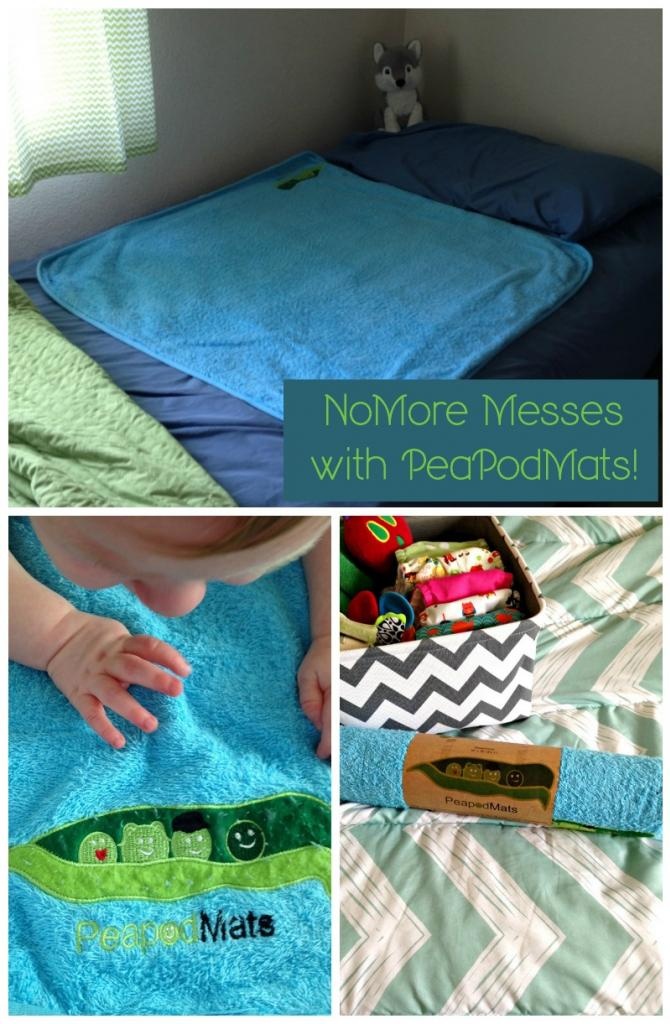 Raising kids is a messy job, and potty training is certainly no exception. Potty training gets especially tricky because the messes don't stop when your child is asleep. Until a child is able to sleep through the night without an accident, there's the constant changing of sheets and bedding. Nighttime training pants may not always contain leaks and in my own experience, mattress pads always seem to shift around just enough that they aren't even effective. The frustration wears on everyone involved- parent and child alike.
PeaPodMats Review: Comfy, Versatile Mats for Kids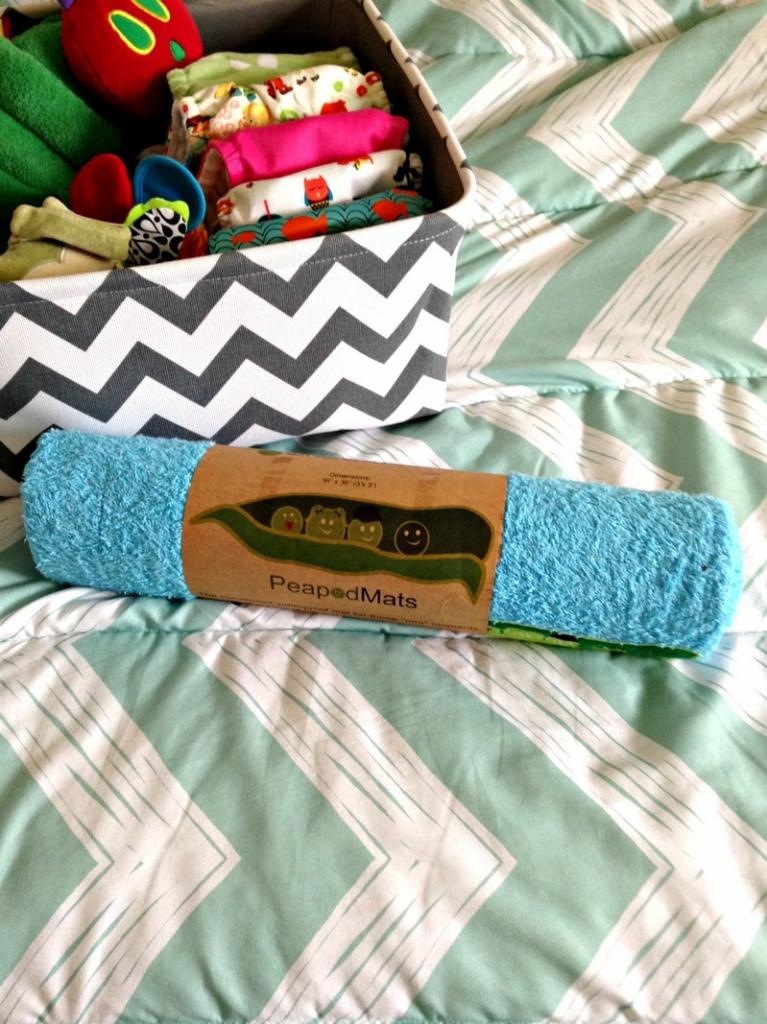 PeaPodMats were created by two moms who wanted to help other parents through all the messes that can happen at any stage of a child's life. Together they created a multi-purpose, easy to use mat intended for potty training and bedwetting. Unlike other waterproof mattress pads they don't have that irritating "crinkle" sound and can be washed on a regular wash cycle with other laundry. The PeaPodMats consist of three layers: a cotton terry top layer, cushioning fibers for absorbency, then a coated brushed bottom layer to prevent leaks and grip surfaces.
As the parent of a 5 year old who still has nighttime accidents regularly I was really eager to see if these PeaPodMats held up to nighttime use. So often waterproof mattress pads have failed to provide any protection because my son accidentally kicks them down to the end of the bed, or because it simply was no longer waterproof after being washed a handful of times. I laid the PeaPodMat on my son's bed and after a night it was still in place. It didn't even budge!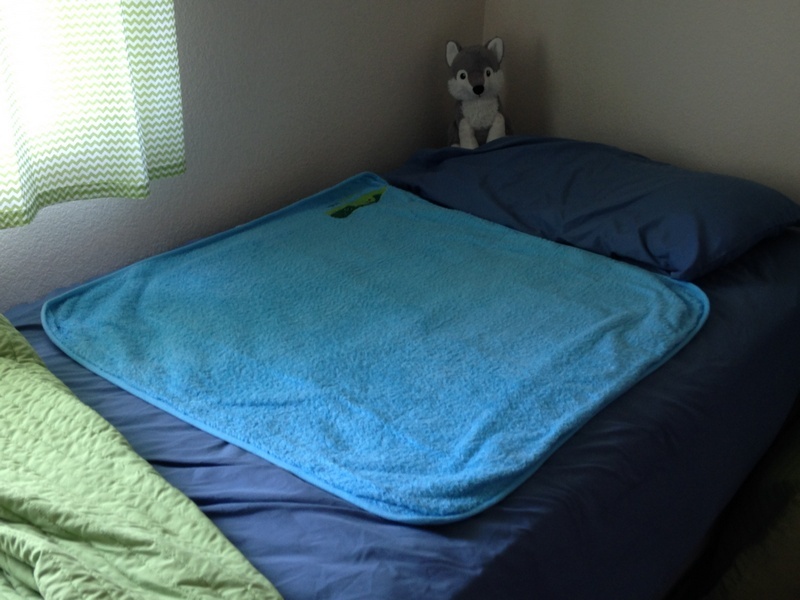 As he gets older, my son is becoming more aware of his accidents and has told me several times that he doesn't like wearing his training pants anymore. This breaks my heart. We've tried everything to help limit his nighttime wetting and now we just have to wait it out until his body is ready. He likes how the PeaPodMat just feels like a blanket or towel under him, and we let him forgo the training pants now.
What's really nice about this, is that if he does have an accident my husband and I aren't having to strip down a sheet, a mattress pad, and a waterproof pad every single time. Since the PeaPodMat simply lays on top of his sheets, my laundry post nighttime accident has now been reduced to one single item. Washing is really easy, and the stitching and fabric of the PeaPodMat has held up really well.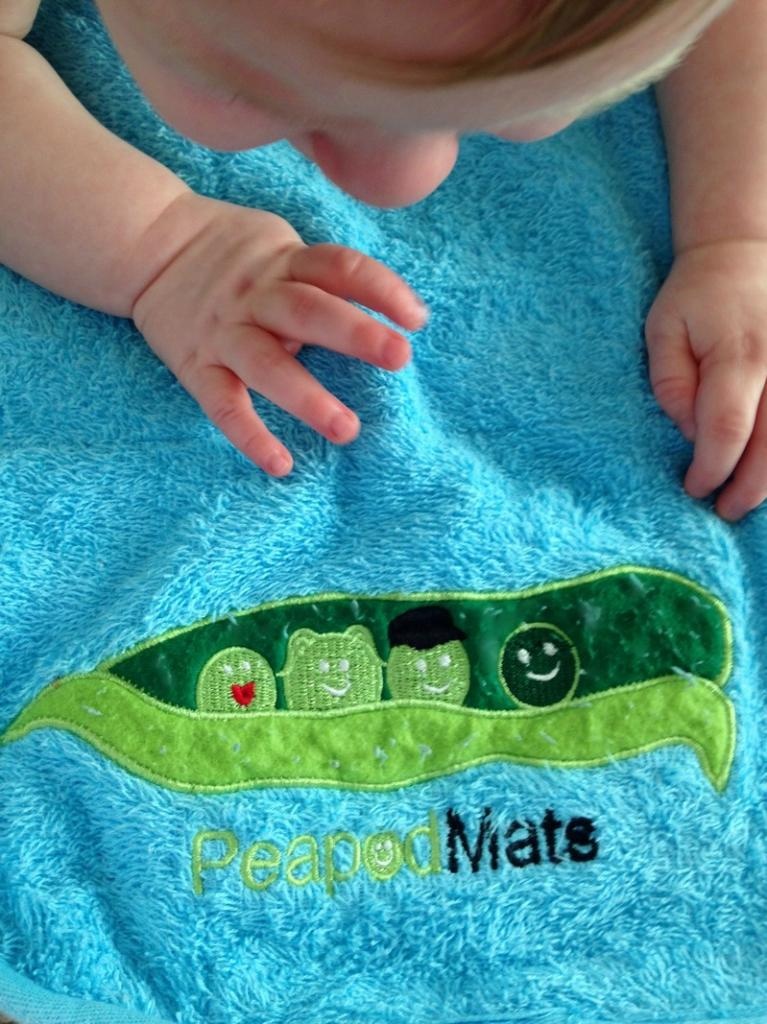 I can clearly see how the PeaPodMat would be a helpful product to have for any parent. I also like to use mine on the spare bed in our nursery to dress my very wiggly 9 month old after bath time. Our days of getting him to safely lay still on a changing table are over, and this gives me a nice space to change him without soaking the bed. I would have also loved to have one of these months ago when I would wake up in pools of leaked breast milk, or to use as a soft, yet waterproof mat to give a newborn those early sponge baths.
PeaPodMats come in four different colors, and are available in 3×3 or 3×5 sizes. For more ways to use a PeaPodMat, head over to their website at www.peapodmats.com. Once there you can also purchase a mat for $49.99 or see a list of retailers. Check them out on Facebook and Twitter to keep up with news!
PeaPodMats Giveaway
Get your clicking fingers ready, because this PeaPodMats review comes with a giveaway! Enter below for your chance to win a 3×3 PeaPodMat of your own in your choice of color! Ends 03-05. Void where prohibited.