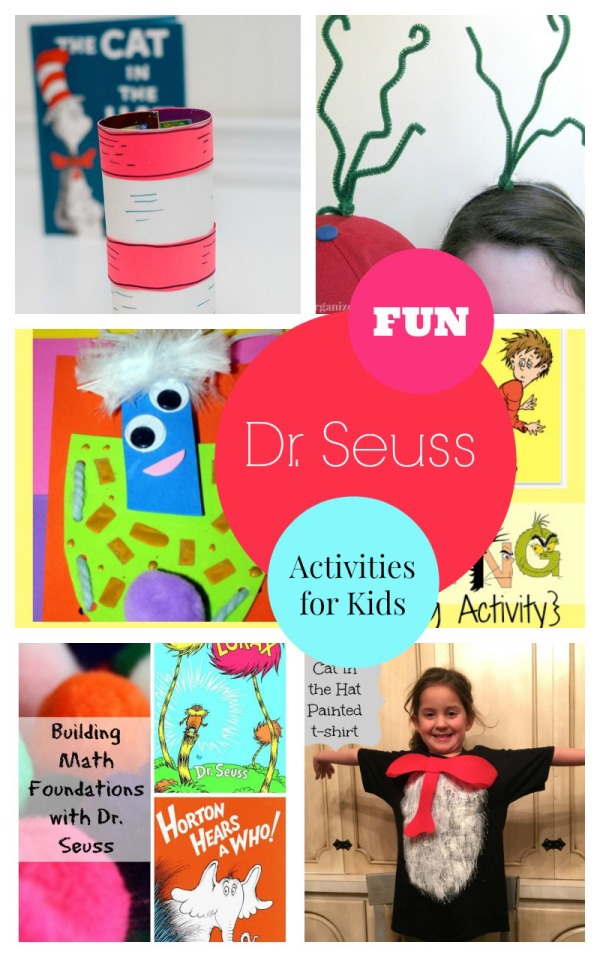 Celebrate the birthday of the most whimsical author ever with a few fun Dr Seuss activities for kids! Show off your silly side while learning math, reading and other valuable skills in the process. Check out a few of our favorite Seuss-inspired crafts, games and more from around the web! Of course, you don't have to limit your creativity to March 2nd! These Dr Seuss activities are perfect for any time of the year!
5 Easy Dr. Seuss Crafts for Toddlers
Dr. Seuss Activities for Kids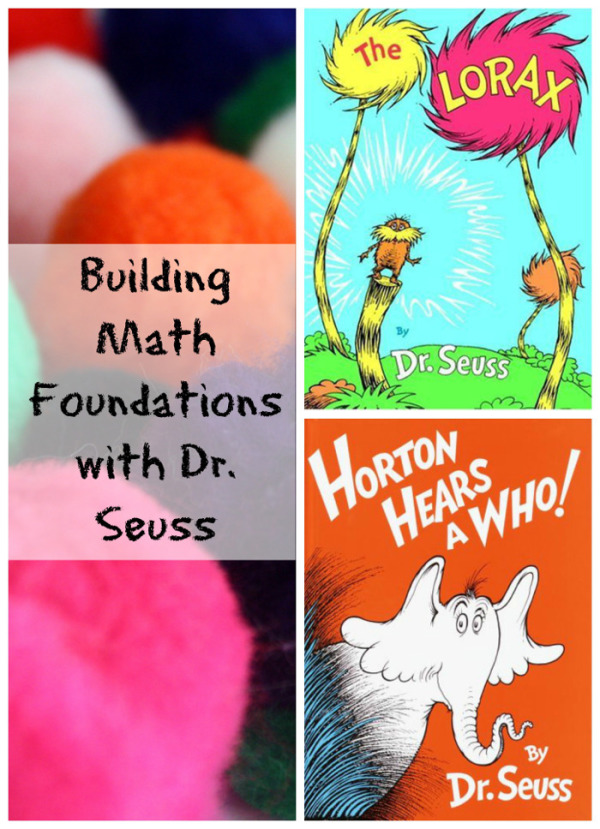 Stehanie at Parenting Chaos finds a wealth of Dr Seuss activities to help teach math in her post on building math foundations with Dr. Seuss.  I love that she uses an item most of us already have in our craft kits!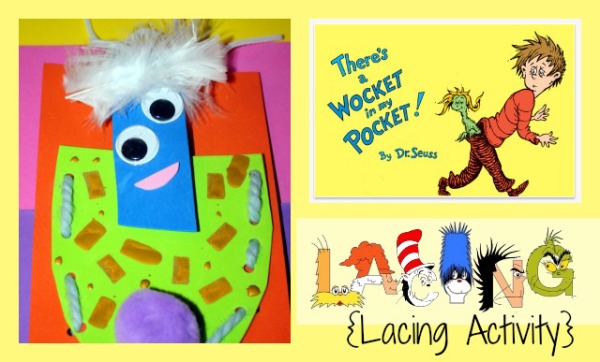 Another great post from Stephanie, this one involves using inspiration from Seuss and lacing activities to teach kids hand-eye coordination skills. Check out There's a Wocket in my Pocket Lacing Activity!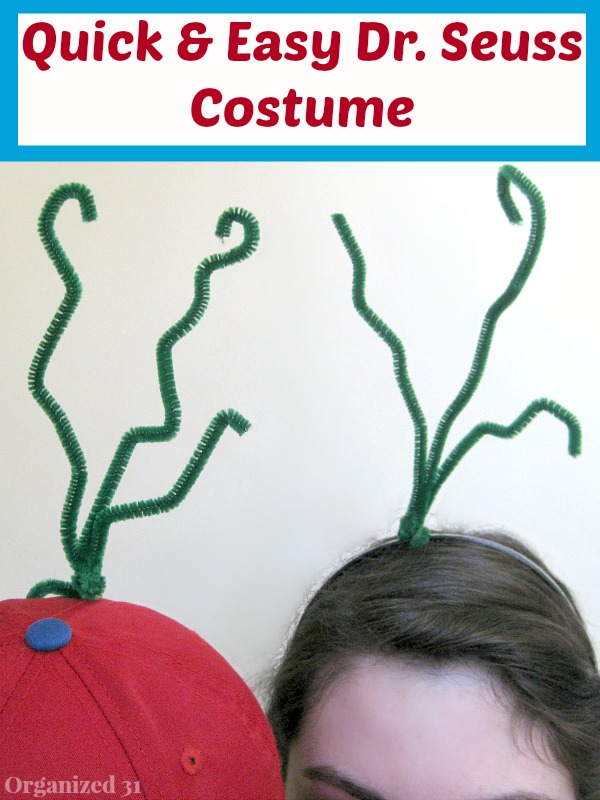 I just love this cute, quick and easy Dr. Seuss costume idea for kids from Organized 31! It takes moments to make but the silliness that ensues can last for hours! Plus, if you call it their reading cap, it just may inspire more reading!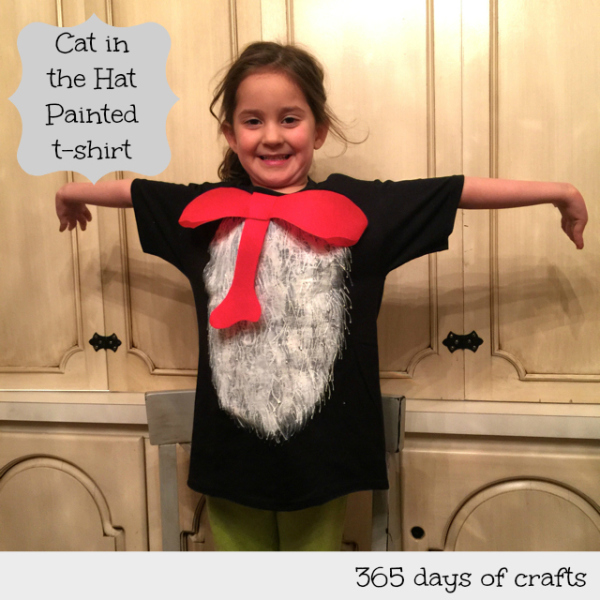 This Cat in the Hat painted shirt from 365 Days of Crafts is so cool!I thought that was actually fur on the front (fake fur, I didn't think she skinned a cat or anything!). It's paint! I think it looks awesome! I'm super impressed.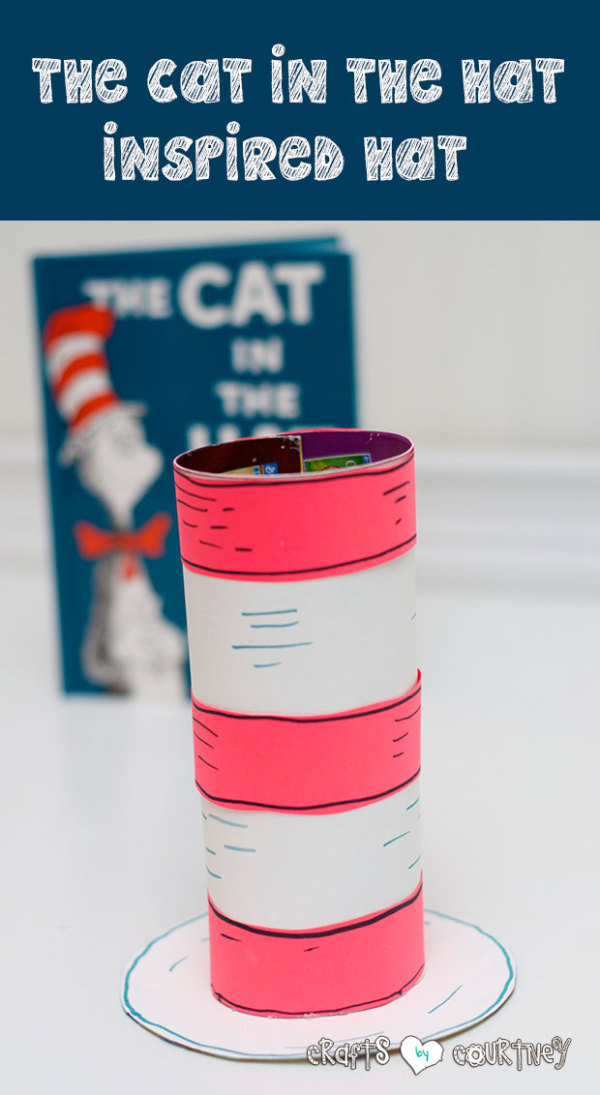 You have to have a Cat in the Hat Hat for Dr. Seuss' birthday, now don't you? This one is really easy to make for kids of all ages. So grab your supplies and start crafting!
These are just a few Dr. Seuss activities to get you inspired. There are probably millions of them out there. Remember, March 2 isn't just the author's birthday, it's also Read Across America Day. So while you're doing these activities, also take the time to read the books. Or any books. Just read. On March 2nd and every day.
Do you know of any fun Dr Seuss activities for kids? Tell us in the comments! We would love to hear from you.
Don't forget to visit our Dr Seuss Pinterest board for amazing crafts, activities and party ideas
Follow MyKidsGuide's board Dr Seuss crafts and games for kids on Pinterest.