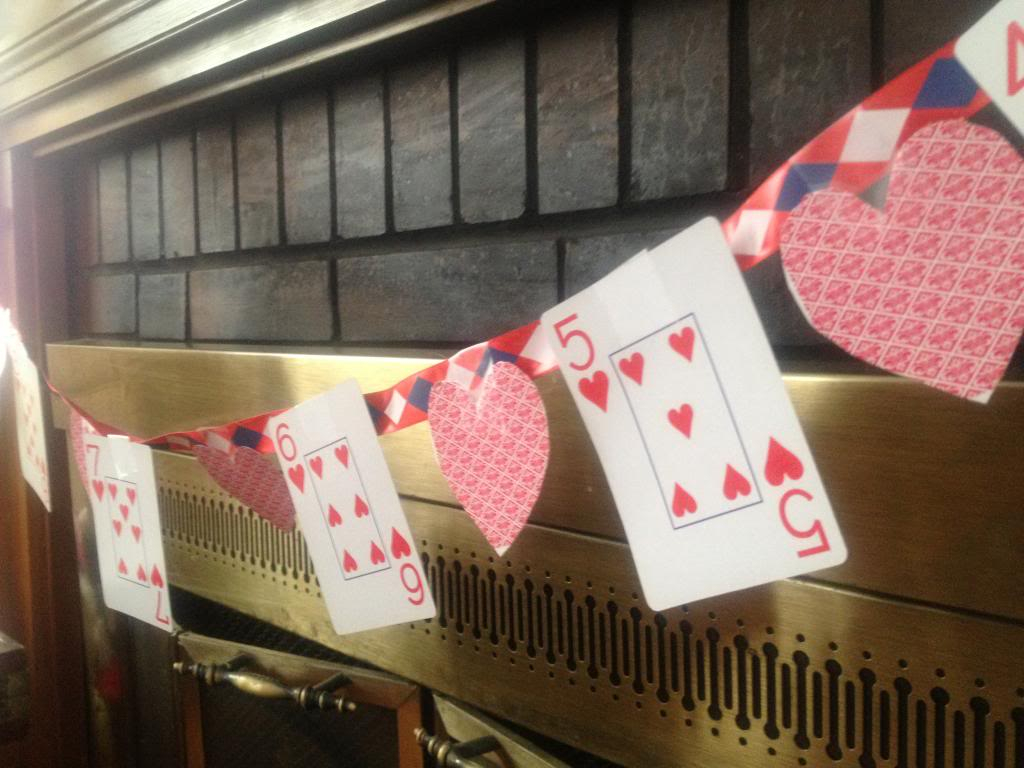 Who knew that a Valentine's Day craft for kids could be so educational? Encourage purposeful play with this fun activity!
A Playing Card Valentine's Day banner is the perfect educational Valentine's Day craft for kids! Patterns, ordering, shapes, sorting and counting are all used in this simple Valentine's Day craft made with basic and inexpensive playing cards. As if those weren't enough skills used, lacing the cards on uses fine motor skills and even strengthens hand eye coordination! And while all of those skill building opportunities are wonderful perks for kids, the perks for adults is this craft can usually be whipped up for less than $3.00!
The first thing you will want to do is gather your materials, then gather the kids around for some educational, delightful, and decorative Valentine's Day fun!
Here is what you will need for this purposeful Valentine's day craft for kids

One

deck of playing cards

(Our dollar store carries a package of these for $1.00!)
Hole punch
Some ribbon or yarn (Also available at most dollar stores for $1.00)
Scissors
Clear tape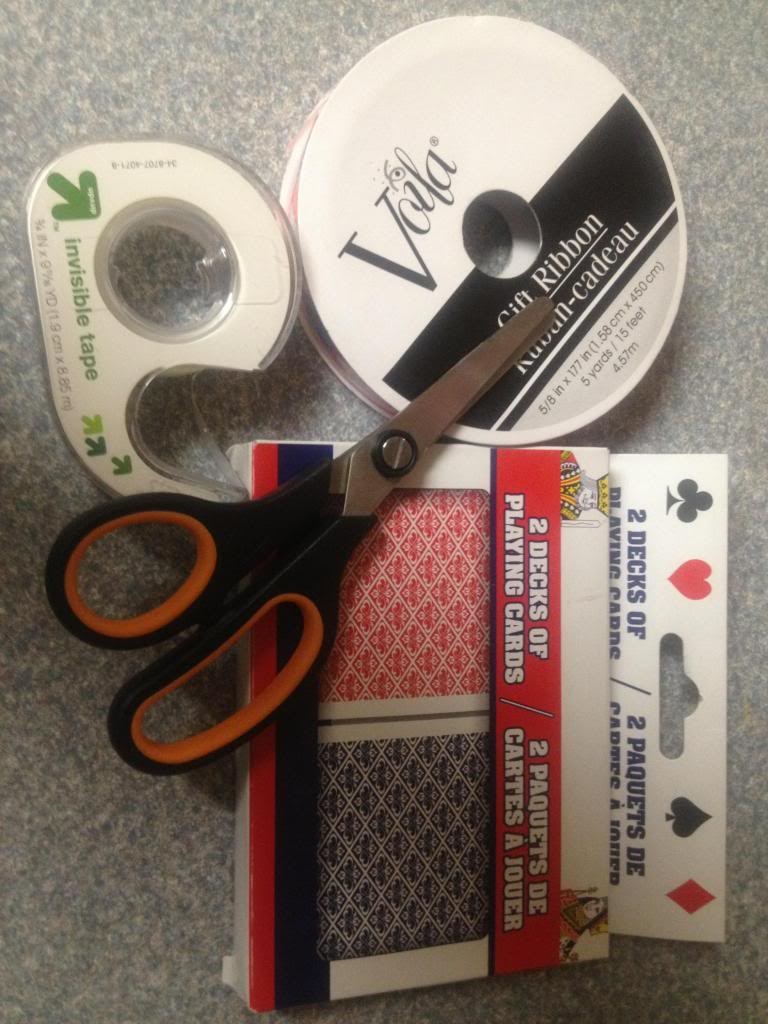 Directions:
Have children sort the cards into "suits." Demonstrate this for them if they need help.
Next have them place the cards in numerical order.
Allow children to cut heart shapes out of the non-heart suit cards. Set those aside.
Punch holes in each heart/heart suit card to prepare for threading.
Take your ribbon or yarn and cut a generous length. Begin threading through the cards to create your banner. This part can be tedious and may take children awhile to master it. Be prepared to be patient and to help as needed.
You may wish to create a pattern as you string, such a heart/card/heart pattern.
That's it! Once all of your hearts and heart suit cards are strung, find a place to display your beautiful Valentine's Day Playing Card banner! Your clear tape is all you should need to hang it securely. Oh, and if the stringing proves to be difficult for your little ones, you can always use your tape as back up. Just use a piece of tape to secure the card/hearts to the ribbon or yarn for hanging. It will do the job just fine!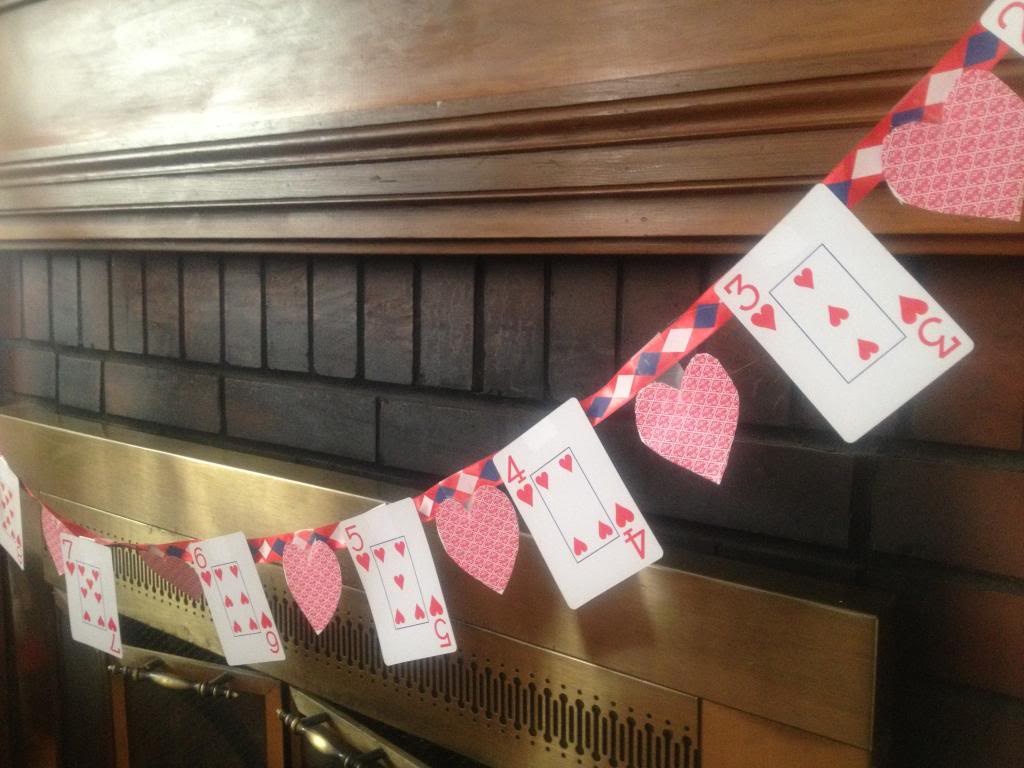 All of the beautiful red hearts will create quite an impact in this banner, and children will be so proud they created it themselves! Not only do you have a finished product, but you will have practiced so many important skills when creating this piece. Be sure to tuck it away safely so you have it to enjoy in the years to come! Children will enjoy reminiscing how they made it and all of the skill they put into it.
So gather your supplies and the kiddos to the table, and start creating this wonderful Playing Card Valentine's Day banner! An educational craft has never looked so lovely before!