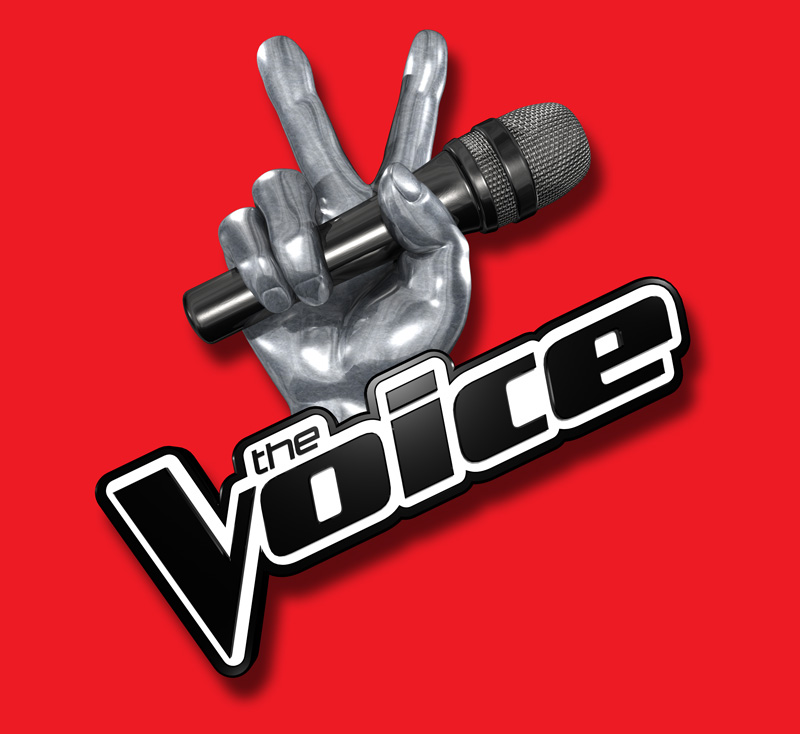 Yesterday at The Voice, season 9,  was the start of the Knockout Rounds. Pop sensation, Rihanna, was tonight's key advisor for all 4 coaches. I loved her duet with Adam. Watch it below and then read our recap of yesterday's show.
There are 32 contestants still in the competition, but that number will be whittled down to give us the Top 20 contestants.
This week at The Voice, season 9, knockout round 1, team members will be paired up, with each member singing a solo song of their choice. At the end of the round, each coach will choose the Knockout Round winner. Each of the 4 coaches can steal one eliminated contestant for their own team.
Related: Standing Ovation At The Voice Season 9: Who? 
So, as of right now, here is how the teams look at The Voice, Season 9, Knockout Round:
Team Adam
Andi and Alex
Shelby
Dustin
James
Viktor
Blaine
Keith and
Jordi
Team Blake
Ivonne
Barrett
Blind Joe
Chris
Nadjah
Chance
Emily and Zach
Team Gwen
Jeffrey
Riley
Korin
Ellie
Regina
Braiden
Summer and
Kota
Team Pharrell
Tim
Madi
Morgan
Mark
Siahna
Evan
Darius and Amy
Let the fun begin with Knockout Round! Read our recap
Andi and Alex vs Blaine- Team Adam
Andi and Alex- Stupid Boy- Keith Urban
Blaine- Hold Back the River- James Bay
Andi and Alex- These two usually sing songs that are more folk than anything but tonight they are opting for a contemporary country song. Adam suggested they sing on different sides of the stage, which is clearly uncomfortable for both of them. They sing well when they are side by side but not so much when they are apart.
Blaine- Rihanna absolutely loves Blaine, calling him different. He does a great job working the stage. I can totally see this guy as the lead singer of a rock band, maybe the next Sebastian Bach or something. Well, okay he may have a few years before he is as good as Bach. Anyways, he has a truly amazing voice and works the stage so well.
Blaine is the Knockout winner. No one steals Andi and Alex.
RELATED: The Voice- Season 9- Week 1 Recap & Highlights
Braiden vs Ellie- Team Gwen
Braiden- Feeling Good- Nina Simone
Ellie- Cool for the Summer- Demi Lovato
Braiden- Rihanna suggests to Braiden that he slick his hair back although he is not sure about changing his hair style. But, when he comes on stage, his hair is slicked back, looking more sophisticated. I like his voice, but it seems like it is cracking at times though I realize his voice is still in the changing stages.
Ellie- During rehearsals, Rihanna points out that in some parts she is flat. During the performance, she does better than in the rehearsals, but this was obviously the wrong song choice for her. Her voice is cracking and the chorus is totally flat.
Braiden is the Knockout winner. No one steals Ellie.
Barrett vs Blind Joe- Team Blake
Barrett- Colder Weather- Zac Brown Band
Blind Joe- Mamas Don't Let Your Babies Grow Up To Be Cowboys- Willie Nelson and Waylon Jennings
Barrett- I just love his voice. His voice is so solid and unique. His stage presence is awesome. He is definitely one to beat in this entire competition.
Blind Joe- Blind Joe is an exceptional performer with a great voice. However, he doesn't sound any different than someone you would hear at a karaoke bar. His voice cracks and cracks hard during his performance.
Barrett wins the Knockout Round. No one steals Blind Joe.
Amy vs Madi- Team Pharrell
Amy- A Sunday Kind of Love- Etta James
Madi- A Case of You- Joni Mitchell
Amy- Amy is so quiet and timid. I think that in order to be a performer she needs more zing, more attitude. Rihanna suggested she get rid of the guitar for this performance. Amy has such a soothing voice, I could just sit and listen to her all night.
Madi- This was a great song choice, I think, for Madi. She belted out the tune with such passion and really hit some high notes.
Madi is the winner of the Knockout Round. Both Adam and Blake steal Amy, but she ultimately chooses Team Adam.
Chance vs Ivonne- Team Blake
Chance- Demons- Imagine Dragons
Ivonne- Part of Me- Katy Perry
Chance- During rehearsal, Rihanna commented that he was a bit flat in his register. Again, I think Chance is an outstanding singer but this was the wrong song choice for him. This song has a lower range, something that is hard for Chance. He is not staying in tune at all and he looks so uncomfortable on stage.
Ivonne– Rihanna was extremely impressed with Ivonne, saying she has her own voice. Ivonne has definitely improved in the last couple weeks, but she still doesn't have the vocal strength she needs, especially on the chorus. But, she has come this far and will continue to improve each week from here on out.
Ivonne wins the Knockout Round. No one steals Chance.
Jordan vs Viktor- Team Adam
Jordan- Set Fire to the Rain- Adele
Viktor- If I Ain't Got You- Alicia Keys
Jordan- I have to admit that I was unsure how well this would work when I heard Jordan was taking on an Adele song. It is so difficult to sing her songs because she is just so unique vocally. With that said, Jordan is one that can hit those high notes and make it sound oh so good. I like Jordan and I think he will go far in this competition.
Viktor- Viktor is doing an outstanding job with this song, a great song choice for him. The tone was great, the phrasing was awesome and the falsetto was splendid.
Jordan is the Knockout winner. Gwen steals Viktor. This was the only surprise of the night, for me anyways. I clearly thought Viktor was the winner here.
So, who is moving on and who is going home after tonight's performances at The Voice Season 9?
Moving to the Live Playoffs:
Blaine- Team Adam
Braiden- Team Gwen
Barrett- Team Blake
Madi- Team Pharrell
Amy- Team Adam- Stolen from Team Pharrell
Ivonne- Team Blake
Jordan- Team Blake
Viktor- Team Gwen- Stolen from Team Blake
Going Home:
Andi and Alex- Team Adam
Ellie- Team Gwen
Blind Joe- Team Blake
Chance- Team Blake
What did you love about The Voice, season 9, knockout round 1? Do you have anything else to add to our recap?