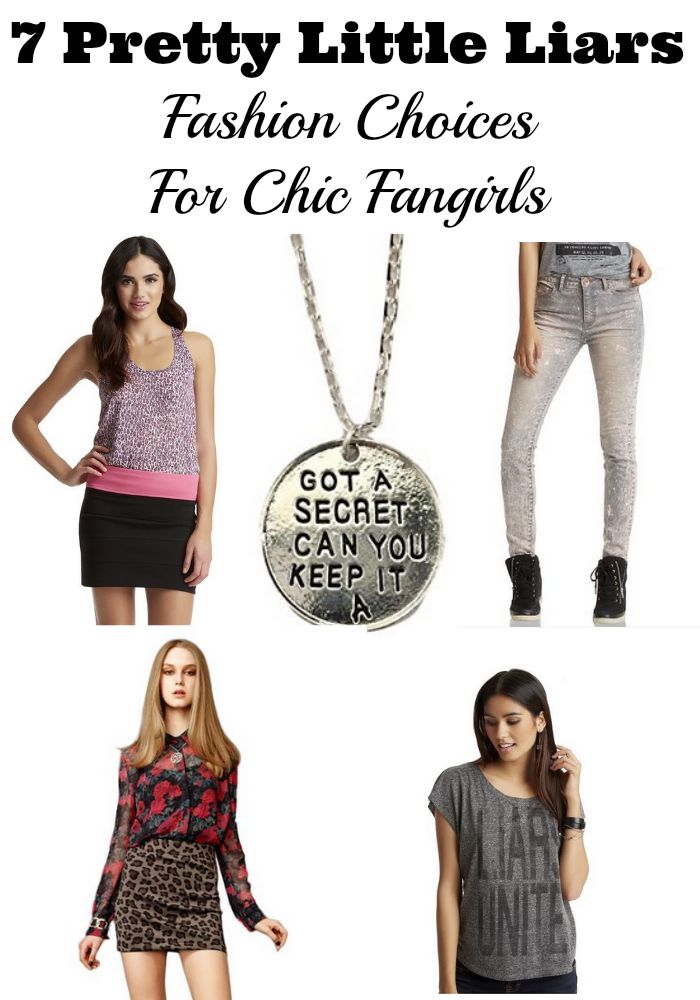 The storyline on Pretty Little Liars is mixed up crazy but have you checked on some of the amazing clothes and fashion picks while you are watching the show? The storyline has me in its grips, but I cannot help dreaming a bit about wearing some of the amazing clothes! I have gone round and round the internet, and many of the clothes featured on the show are on the pricey side. Luckily for me, I found a couple great items over on Amazon that are perfect for every Pretty Little Liars fangirl.
7 Pretty Little Liars Fashion Choices For Chic Fangirls
This post contains affiliate links. Thanks for the support.
Light Wash Jeggings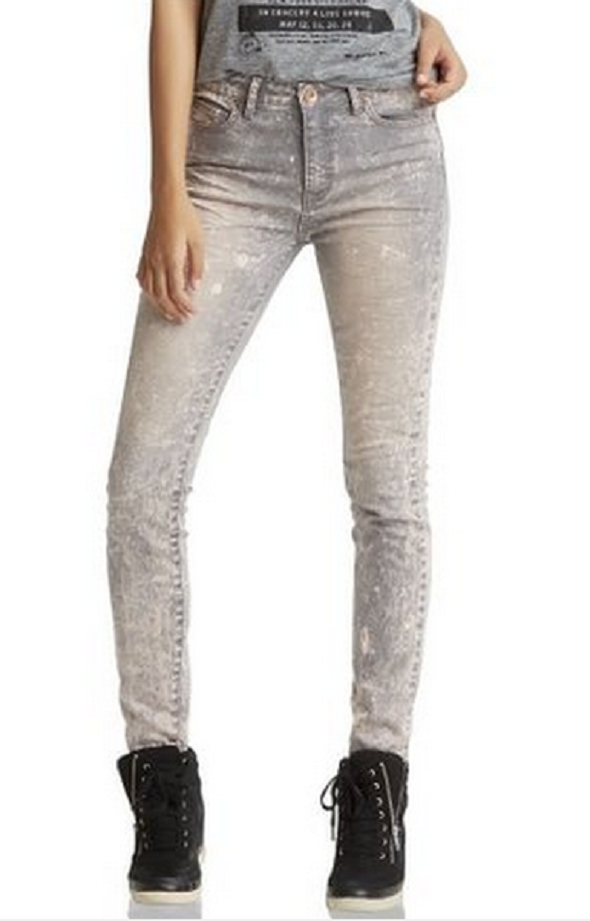 Aeropostale recently had a line of Pretty Little Liars clothes that is fantastic. The line is no longer at Aero, but you can purchase a few select items on Amazon!  First up, this pair of light wash Pretty Little Liars jeggings needs to become part of your wardrobe. I love a distressed pattern that gives these pants a little more edge. These pants are a medium weight, so you could easily wear them through fall. I would pair these jeggings with either something sporty on top or a top that has leather details for an edgier look.
"Liars Unite" Dolman Shirt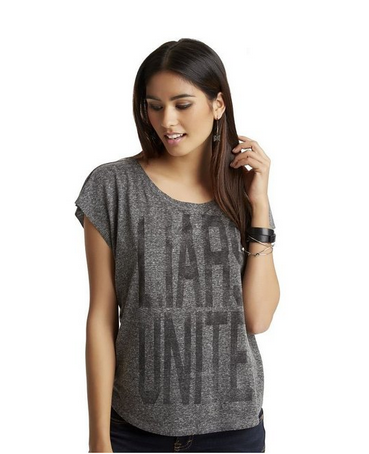 For a super cute look with those leggings, you must grab this Liars Unite Dolman Shirt that is also made by Aeropostale. This shirt is available in gray or white with a full graphic printed on the front. This is a one size item, but most commenters seem to agree it fits a junior's size medium or large nicely.
"A" Pendant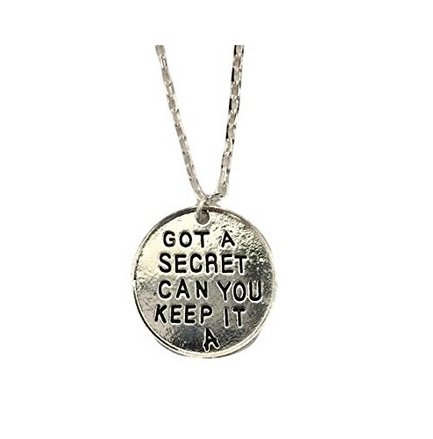 Though not part of the Aero line, this pretty "Got A Secret Can You Keep It? –A" pendant tops off your Pretty Little Liars look. This is the perfect gift for your favorite fan that can be paired with almost any outfit. I am totally in love. I have to have this piece as the icing on my cake.
Emily Colored Jean Jacket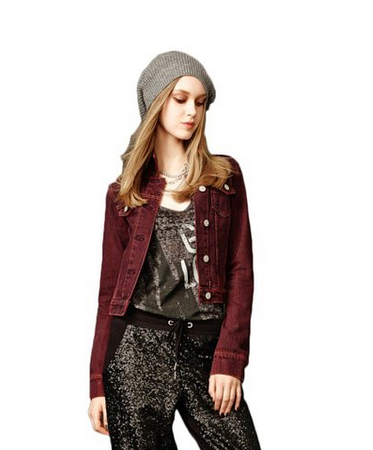 Another great piece is the Aeropostale Emily Colored Jean Jacket that is also made by Aeropostale. This shorter jacket is adorbs, and would pair with so many items in my closet. The dark burgundy color is perfect for fall. Grab Emily's sportier style by adding this jacket to your closet.
Aria Pop-Color Ponte Pencil Skirt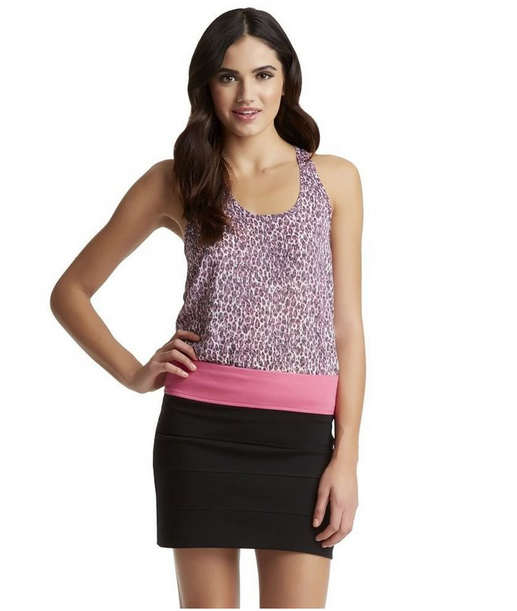 Everyone needs a pop of color, and no one does that better than Aria. You need this Aria Pop-Color Ponte Pencil Skirt to help channel your Pretty Little Liars look. I think this skirt reminds me more of Spencer's style, but some of her looks are a bit edgier on the show. Not just anyone can take a plain black skirt and give it a pop of pink color for something special. This look is totally on point.
Spencer Leopard Print Mini Skirt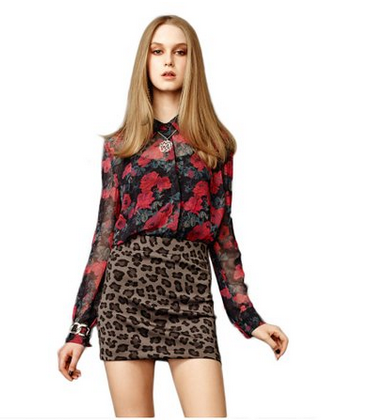 For a look that is a little wilder, this Spencer Leopard Print Mini Skirt  gives you a look that is straight out of Spencer's closet. This bodycon leopard print takes a little confidence to pull off, but if you channel your inner organized diva and I bet you can pull off this killer look.
Custom Pretty Little Liars Kicks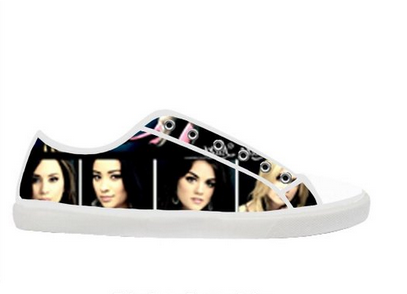 Hit the pavement with a fangirl style that I am loving! You must see these Custom Pretty Little Liars Women's Canvas Shoes which are an amazing fangirl fashion statement. I cannot take my eyes off these shoes, they are amazing. They say the shoes are customizable, so if you have a favorite Pretty Little Liars character, you can feature them front and center.
Which Pretty Little Liar's style matches your own fashion philosophy, or do you rock the fangirl style! Tell us in the comments!