With Valentine's Day approaching, it is the perfect time for a Romantic Comedy Movie Themed Party. We love this party idea because it perfect for both couples and singles, so you're not leaving anyone out. Let's check out a few ideas on how to make the night a success!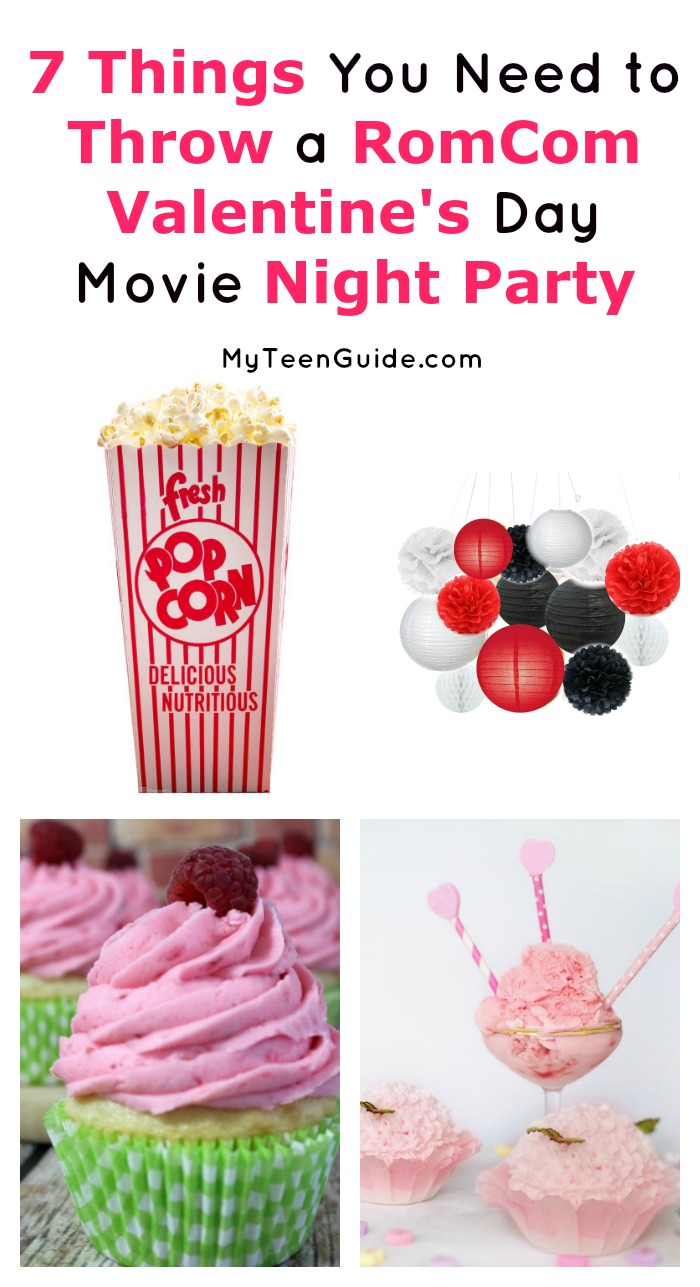 A romantic comedy movie-themed Valentine's Day party (phew, that's a mouthful) is exactly what it sounds like: a movie party that focuses on humorous love stories. You could just invite a few friends over, throw on your favorite RomCom, and call it a night. Or you could go all out and make it a bash to remember! Here's how!
Romantic Comedy Movie Themed Valentine's Day Party Ideas
Affiliate links included below. If you make a purchase through the links we earn a small commission at no extra charge to you. Thanks for your support!
1. Invitations
If you want people to come to your party, you're going to need to send out invitations. While you're not going to find RomCom-specific invites, you can go with a regular movie night theme.  Pear Tree has various packages of Move Night Party Invitations. Zazzle features a large selection of Movie Ticket Invitations and Amazon has a ton of different options to choose from. The ones below are handmade and can be customized, so don't let the kiddie party theme scare you off.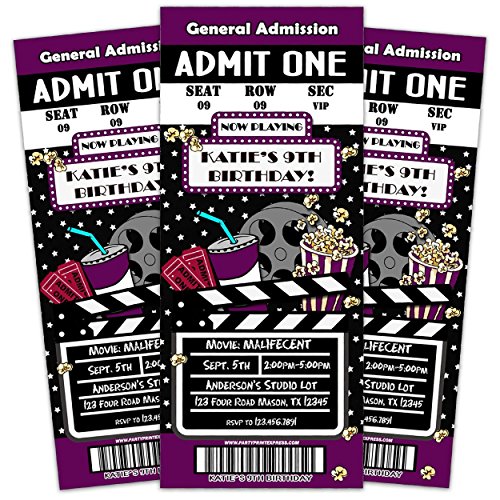 2. Decorations
When it comes to party decorations, there are numerous ideas for you to consider. A good idea is to print out movie quotes and either laminate them or place them in picture frames, to display around the party area. Need a few ideas? "Sometimes, fantasies are better than reality," from 2004- A Cinderella Story; "True love lasts a lifetime," from 2003- Love Actually and "You have to do everything you can, you have to work your hardest, and if you do, if you stay positive, you have a shot at a silver lining," from 2012- Silver Linings Playbook.
Windy City Novelties features a 40-foot long by 48-inch high Starry Night Scene Setter, which makes a great backdrop for your Romantic Comedy Movie Themed Party.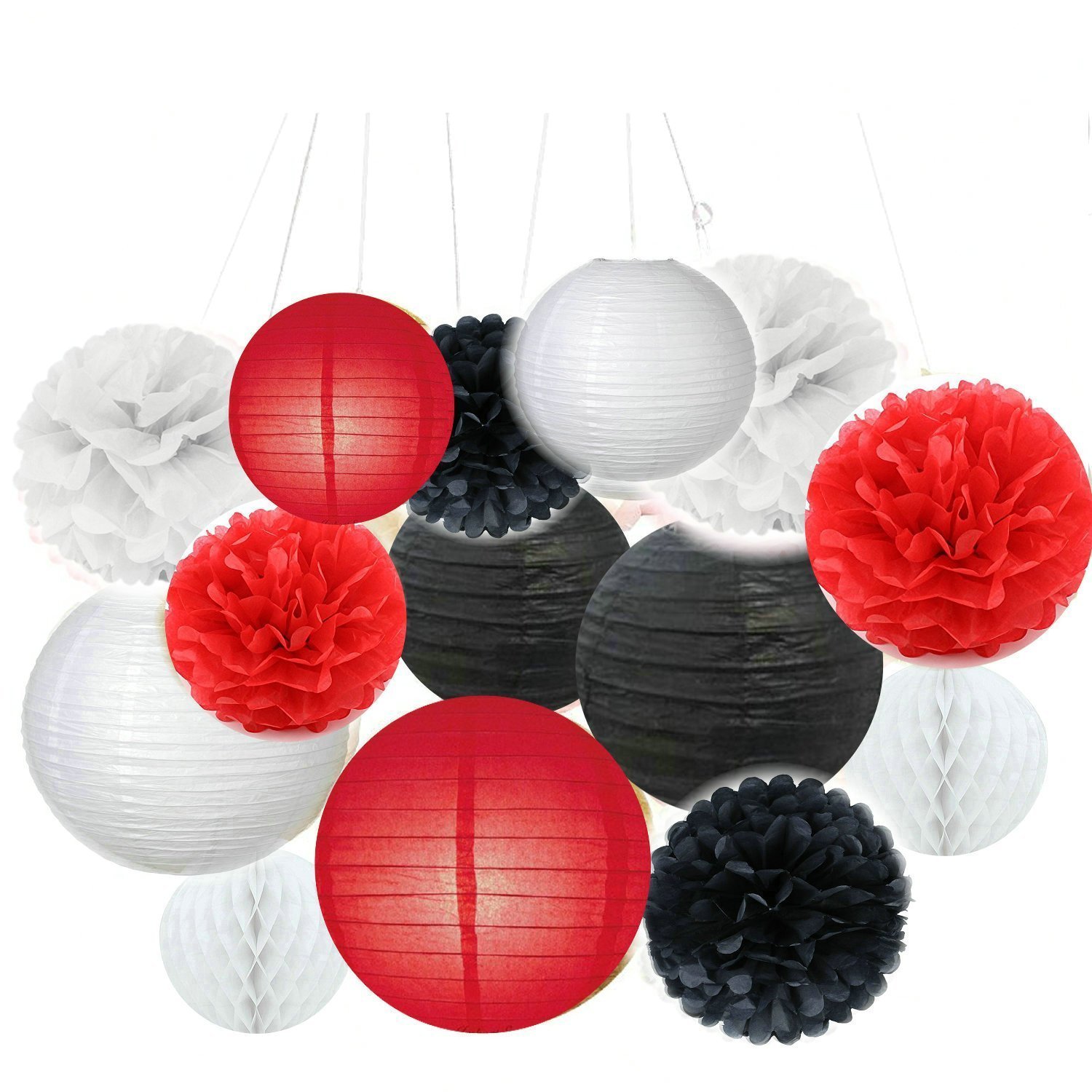 Red and black seem to be movie-themed colors, so your party decorations can be one or both of these colors. Amazon has a ton of red party decorations with everything from balloons to swirls to crepe paper and more.  Party City also has Black Party Decorations, like 30-Count Black Star Swirl Decorations and 72-Count Black Pearl Balloons.
Decorating your party area with romantic comedy movie posters is a cool idea. All Posters features an array of movie posters, in different sizes. Movie Poster Shop has 11-inch by 17-inch movie posters, with options for framing and laminating.
3. Tableware
When it comes to party tableware, think movie-inspired! Party City features a Clapboard Hollywood Tableware Kit for 16 Guests, which includes dessert and dinner plates, beverage and lunch napkins, party cups, cutlery set, tablecloth and table centerpiece. Party City also has a Hollywood Movie Night Tableware Kit for 16 Guests, which includes dessert and lunch plates, beverage and lunch napkins, party cups, cutlery set, tablecloth and letter banner kit.
4. Food and Drink
Movies don't normally include big meals, so think snacks and munchies here!
Hot dog toppings bar- Nothing says movies like a delicious hot dog. So, why not set up a hot dog toppings bar at your party? Set the Table shows you how to create a DIY Hot Dog Bar. If you don't want to do a hot dog bar, but still want hot dogs, Red Tricycle features 17 Crazy-Good Hot Dog Recipes.
Cupcakes- If you want to add a sweet treat for your guests, these Raspberry Maple cupcakes just scream "RomCom Valentine's Day party!"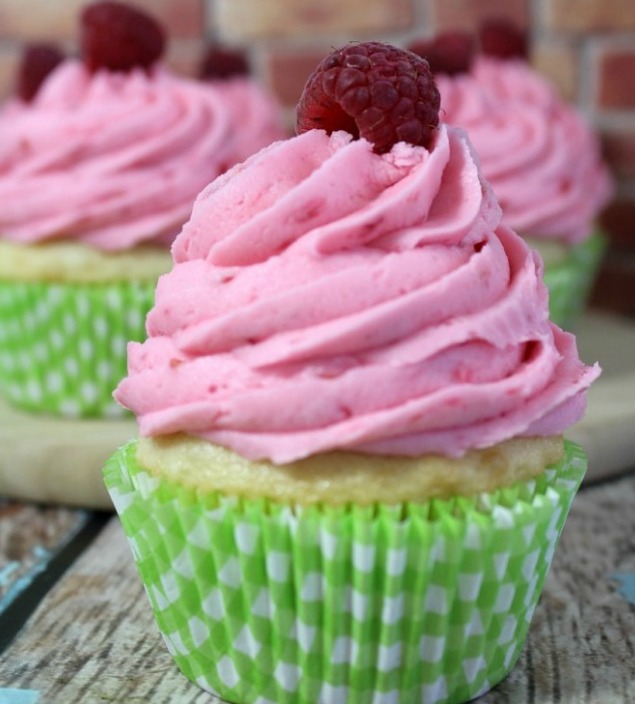 Popcorn recipes- Movie themed party = POPCORN! But, you certainly don't want boring 'ole popcorn for your party, do you? Lifehack features 20 Delicious Popcorn Recipes That Will Make Your Movie Night More Delightful. Simple Most features 11 Inventive and Yummy Popcorn Recipes for Movie Nights.
Movie theater candies- You really can't watch a movie without candy, right? There are some great places online where you can buy movie theater candy. Candy Crate has movie favorites like Bottle Caps, Butterfinger Bites and Hot Tamales. Blair Candy features movie favorites like Boston Baked Beans, Chocolate Chip Cookie Dough Bites and Swedish Fish.
5. Movies
Since this party theme is romantic comedy movies, of course you are going to want to watch a romantic comedy or two. Here is a list of movies to get the party started:
Kate & Leopold- 2001
Love Actually- 2003
13 Going on 30- 2004
A Cinderella Story- 2004
Ella Enchanted- 2004
Rumor Has It- 2005
The Family Stone- 2005
Just My Luck- 2006
Enchanted- 2007
Sydney White- 2007
Definitely, Maybe- 2008
500 Days of Summer- 2009
Leap Year- 2010
Bridesmaids- 2011
Pitch Perfect- 2012
Silver Linings Playbook- 2012
Warm Bodies- 2013
6. Activities
The movies are the main highlight of your Romantic Comedy Movie Themed Valentine's Day Party, so you really don't need a ton of other activities. However, here are a couple activity ideas.
Charades: Movie Style- A movie themed party calls for a game of movie charades. Get Charades Ideas has the Big List of 137 Charades Movie Ideas. If you aren't sure how to play charades, Family Education has complete instructions for you.
Movie Scene Remakes- For this game, all you need are movie scripts of your favorite romantic comedy. You can print out free movie scripts (or just the scenes) at IMSDB. You can either play this game in pairs, a team or individually. Just choose one scene from your favorite movie and either reenact the scene or remake the scene entirely.
7. Party Favors
You want to send your BFF's home with a reminder of the fun they had at your party.
Party City has a 50-piece Jelly Belly Buttered Popcorn Jelly Beans, which come in a container that looks like an old-fashioned popcorn box.
Cool Party Favors features these cute Movie Popcorn Box Cookie Favors, which come in a cellophane bag and tied with a ribbon.
Etsy has these Movie Night Party Cups, which also includes dome lids and straws.
These Romantic Comedy movie themed Valentine's Day party ideas should get your bash going and keep everyone happy during your movie night!
Have you ever thrown a RomCom party? Tell us your favorite ideas!