When you think about the Truth or Dare game, what's the first thing that pops into your head? For most folks, it's a slumber party, of course! And what better time to get your BFF's together for a slumber party than Valentine's Day! Here are some awesome slumber party ideas with a Truth or Dare twist!

Truth or Dare Themed Valentine's Day Party Ideas
Affiliate links included below. If you make a purchase through these links, we earn a small commission at no extra charge to you. Thank you for your support!
1. Invitations
So, first thing you need to do to get this party rolling is to let your friends know that you are having a Truth or Dare Party. You can either send out slumber party invitations
or Valentine's Day party invitations
.
For slumber party invitation ideas, Punchbowl has a Slumber Party Online Invitation, Make Your Own Invitations has a Printable Slumber Party Invitation, Greetings Island features a Printable Sleepover Party Invitation and Etsy features a Dream Catcher Slumber Party Invitation. I love this idea from Instagram, too:
https://www.instagram.com/p/BT7JCNTgX_q/?tagged=slumberpartyinvitation
For Valentine's Day party invitation ideas, Evite features over 50 free Valentine's Day party invitations, Zazzle features over 1,900 Valentine's Day party invitations that are under $5 and Punchbowl has 25 free Valentine's Day party invitations.
2. Decorations
Slumber parties really don't need a whole lot of decorations, but you certainly can put up a few decorations in the party area. As with the invitations, you can choose to use slumber party decorations, Valentine's Day party decorations or both!
For slumber party decorations, Etsy Shop- Blimpco features a Printable Slumber Party Welcome Sign, Etsy Shop- Stamped to Inspire features a Movie Theater Popcorn Banner, and Etsy Shop- The Happy Elf Shop has a 16-inch Pajama Party Gold Balloon Banner.
For Valentine's Day party invitations, Shindigz has a cool Valentine's Day Paper Decorating Kit, which comes with a 12-foot Heart Garland, (4) 12-inch Red Heart Tissue Fans, (2) 16-inch Red Tissue Poms and (2) 3-foot Hanging Heart String Decorations. Amazon has these fun  Emoji Swirls
, which you can hang around your party area.
3. Tableware
Without sounding like a broken record, when it comes to your tableware for your Truth or Dare Valentine's Day Party, you can choose slumber party tableware, Valentine's Day party tableware or both!
https://www.instagram.com/p/BQVTQQajQF1/?tagged=valentinesdayparty
For slumber party tableware, Shindigz features a Slumber Party Basic Pack for 8, which includes dinner plates, dessert plates, napkins, cups, cutlery and tablecloth. They also have a Classic Pink Paper Party Pack for 20, which includes round plates, square plates, cups, beverage napkins, luncheon napkins, cutlery and tablecloth.
For Valentine's Day party tableware, Target has a Happy Valentine's Day Party Pack, which comes with dessert plates, luncheon napkins, cups, forks and spoons. Party City features Confetti Hearts Valentine's Day Tableware Kit for 16 Guests, which includes 7-inch plates, 9-inch plates, cups, cutlery, beverage napkins, luncheon napkins, centerpieces, swirl decorations and tablecloth.
4. Food and Drink
Slumber parties don't require big meals! One of the highlights of a slumber party is a DIY Pizza Bar. Better Homes and Gardens features tips on setting up a Pizza Bar for a Crowd, The Pineapple Philosophy provides you ideas on creating a DIY Pizza Bar and Beauty & Bedlam has great ideas on how to Build Your Own Pizza Bar.
Of course, your party needs some sweets, right? Girls Life has an easy recipe for Melt Your Heart Fudge Brownies. Hungry Happenings has a unique and creative recipe for Pink Fuzzy Slipper Cookies, which are made using Nutter Butter Cookies. Top Party Ideas features a recipe for some cute Slumber Party Cupcakes.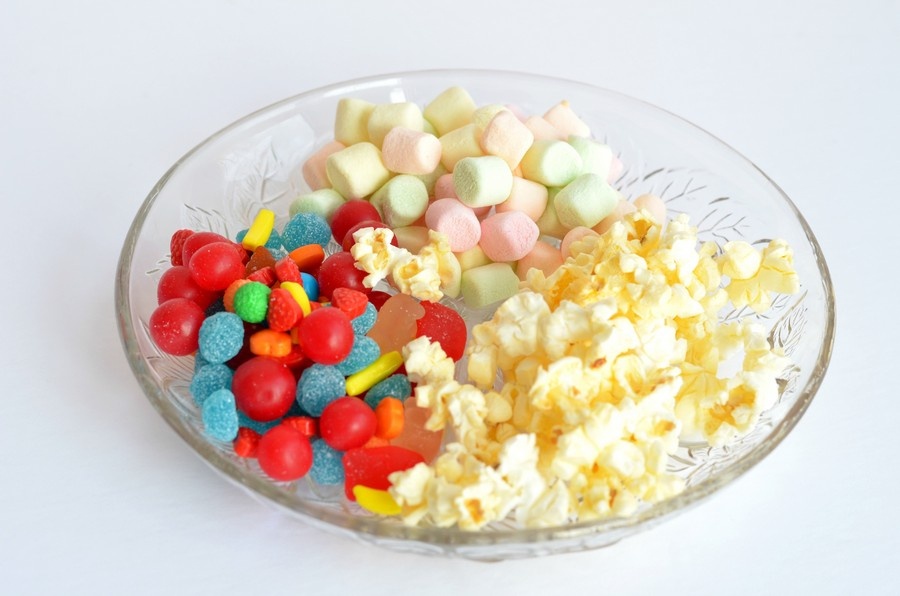 Before getting settled down to watch some movies with the girls, create a cool, fun DIY Popcorn Bar. Check out these rainbow popcorn ideas on OurFamilyWorld!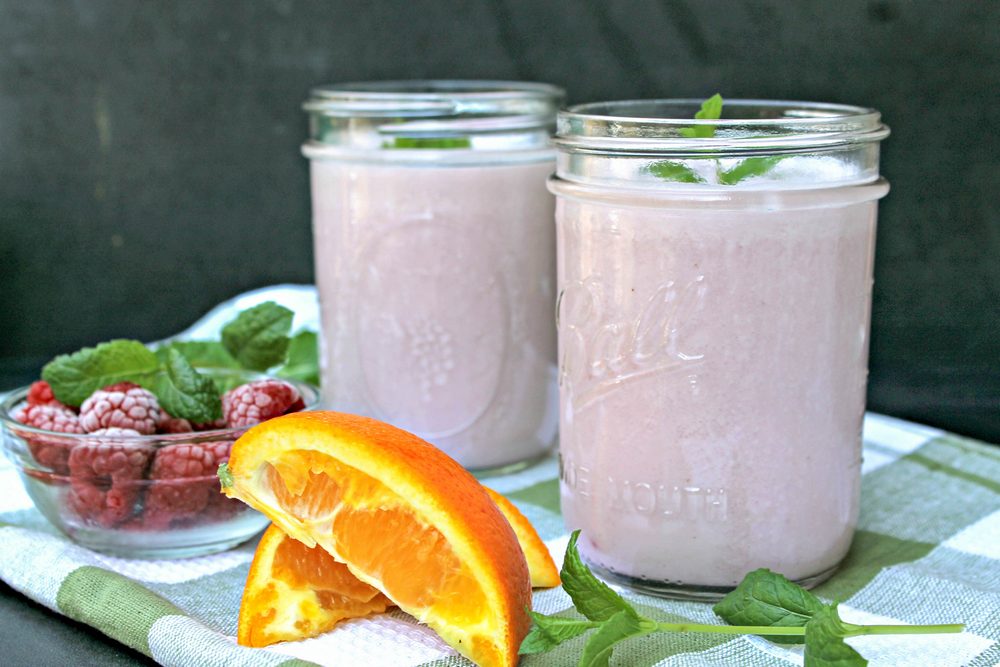 And to wash everything down, fruity smoothies are the perfect idea. Nothing says Valentine's Day like chocolate covered strawberries, right? Well, this Chocolate Strawberry smoothie has you covered there! For your vegan friends, whip up a pitcher of this vegan raspberry smoothie!
5. Activities
Truth or Dare Game- This is a Truth or Dare Party, after all, so of course you're going to want to play the game, right? The good news is that you don't need to rattle your brain trying to come up with questions and dares. Mom Junction has 189 Fun, Crazy and Wacky Truth or Dare Questions for Teenagers, Love to Know features Truth or Dare Questions for Teens and Queen of Theme Party Games has Teen Truth or Dare Questions, Suggestions and Games.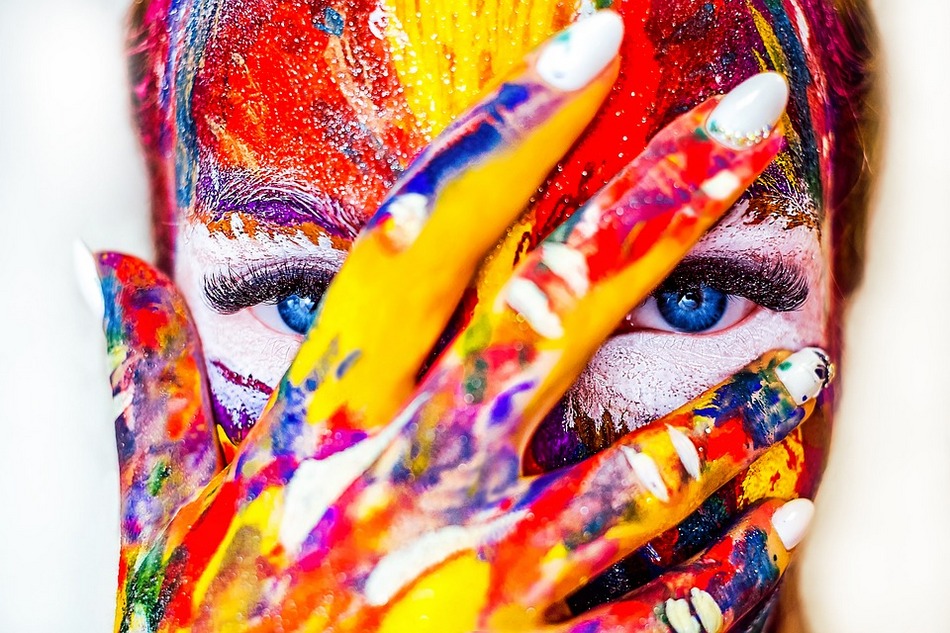 Spooky Tales Game- Amazon sells the Spooky Tales Game
, which is an interactive story-telling game.
Would You Rather Game
– Always a fun game, and goes along perfectly with the "truth" part of Truth or Dare!
Pop Culture Trivia Game- Amazon also sells the Pop Culture Trivia Game
, which features 220 trivia questions on topics like books, comics, movies, music and television.
Flip Flops Party Crafts- You and your BFF's can go crazy decorating flip flops, for a fun craft idea. You can use flip flops you already have or buy a bunch of flip flops from the dollar store. Need ideas and/or instructions? Top Party Ideas showcases supplies and instructions on how to Make Your Own Flip Flops and Momtastic has 3 Fun Flip Flop Decorating Ideas.
Movies- A slumber party isn't complete without a movie marathon. Here are some great movies for you to watch with your BFF's:
6. Party Favors
Of course, you want your guests to remember your Truth or Dare Themed Valentine's Day Party long after it is over, right? That is where party favors come into play. Send your guests home with these cool Sleeping Bag Slumber Party Goody Bags from Etsy, or make your own! Fill them with cool goodies like Pink Glow Necklaces
,, Fuzzy Socks
, and  Lipstick Pen & Notepad Favors from Amazon.
That's pretty much everything you need for a fun Truth or Dare Valentine's Day party! Well, everything except the guests, of course!
Have you ever thrown a Truth or Dare themed party? Share your tips below!