This Science craft for kids contains affiliate links. We recommend only what we love
Kids love mystery! When you give this summertime science craft for kids a try, they will get the chance to create their own mystery when they make their own secret messages with invisible ink.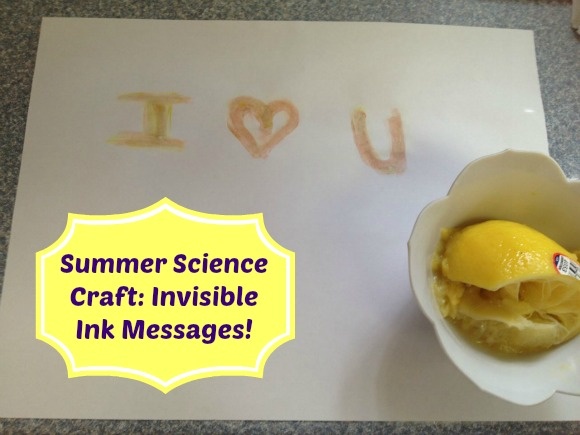 Making invisible ink is a cinch, and it is a great chance to enjoy a mini science lesson about chemical reactions with your children. You don't need a great deal of supplies at all, and this science craft for kids itself only takes minutes. Gather the kids and tell them they are about to embark on a secret mission. They will be more than willing to dive in!
First, introduce the concept of a chemical reaction. These are big words, so write them down so kids can see what they look like. Explain to them in very simple terms that chemicals can change in form when they react to another element. In this case, our lemon juice will be our chemical and will react to our heat source. Answer any questions they might come up with, write any questions you can't answer down and promise to explore them later. Then, gather your supplies for this science craft for kids and get going.
Create this summer science craft for kids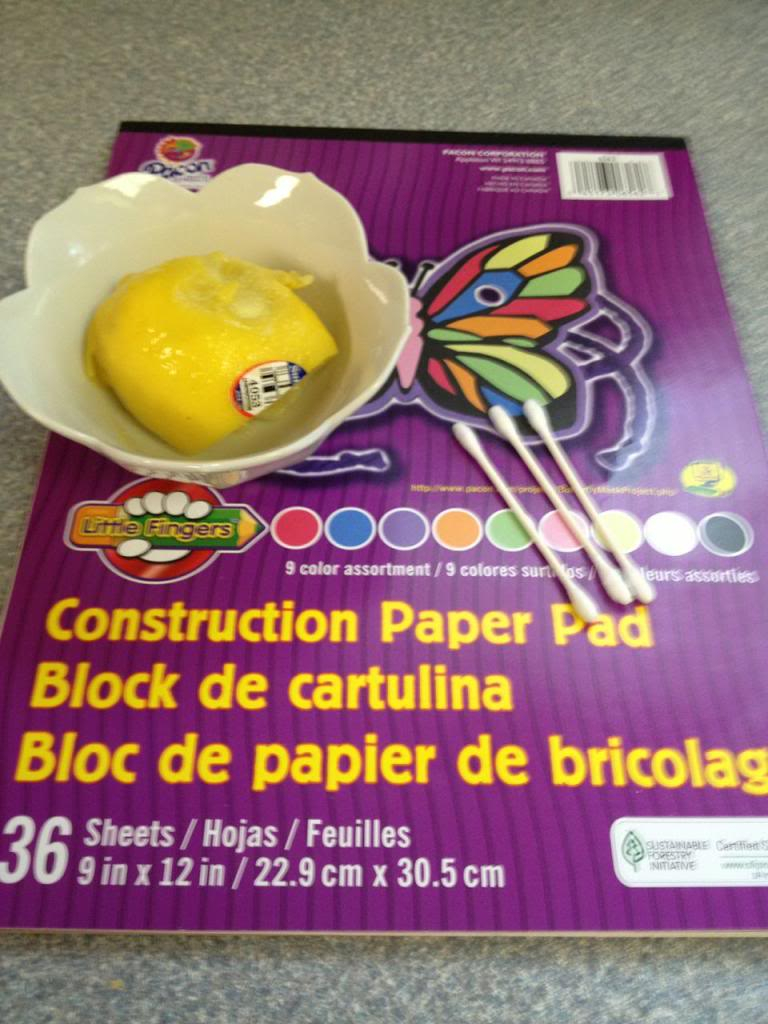 Supplies needed:
1-2 lemons
Empty plastic bottle (a 12 oz. soda bottle is perfect)
Paintbrush or q-tips
White paper
Various colors of construction paper
Lamp
Small bowl
As you will notice, everything here can be purchased at your local dollar store or in your own home!
Directions:

Squeeze the juice from your lemons into a small bowl. This will act as your magic ink.
Taking your paintbrush or q-tip, dip it into the ink and encourage your child to write a secret message on the piece of white paper. They will have to do this slowly and carefully as it will be hard to see the message as they write it.
Allow it to dry.
Once dry, roll into a tube shape.
Place the paper in a clean and dry plastic bottle.
Using your colorful construction paper, rip off tiny bits to make some fun confetti and sprinkle into your bottle for extra color and pizazz.
Have your child give the secret message to another family member.

Now, have the recipient open up the paper. All you see is a plain white piece of paper right? Now, hold your paper up to a heat source. An ideal heat source is a light bulb. Of course, you will want to monitor this portion of the project carefully as these is a burn hazard. After holding the paper near the heat for several minutes, the chemical reaction will take place and your message will appear out of nowhere!
How cool is that? Have the recipient read the message out loud, and then discuss how the heat made the lemon juice react. Then, try this science craft all over again! Kids will love writing secret messages to give to each other and watching their writing magically appear.
This is another perfect rainy day science craft for kids that you are sure to enjoy doing together. Gather your supplies and your mystery message writers and give this one a try!

Looking for more great educational science projects? Our summer science craft for kids series is a great way to keep kids learning all summer long! Check out how to blow up a balloon using gas and how to make your own table top volcano!