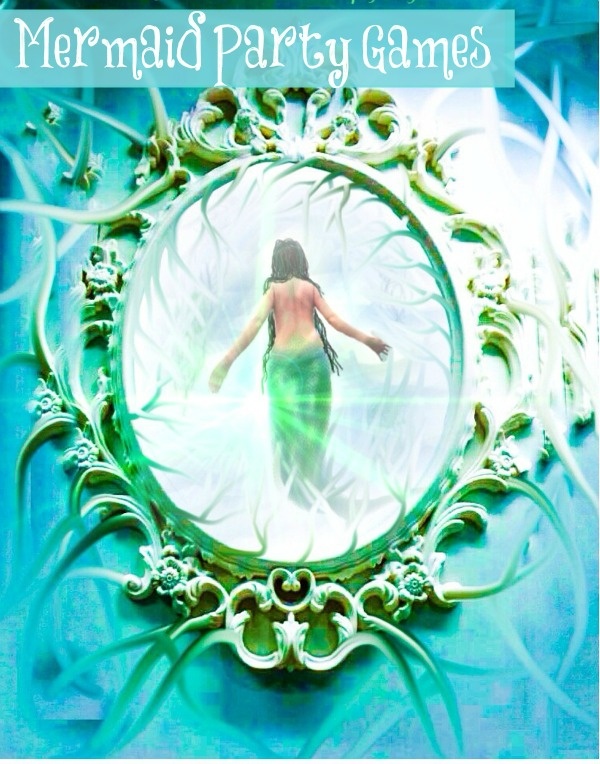 Mermaid party games for kids are a great way to really make a splash at your little girl's next party! Whether your guests are fans of Disney's Little Mermaid or just love the beautiful mythical creatures, they're going to adore these games! Make your party even more special by asking your guests to dress like mermaids with sparkling gowns! Obviously, it would be a bit difficult to have them running out with fins instead of feet, but you can still improvise a bit!
Mermaid party games for kids that really make a splash
Dress Your Mermaid
To get started with this one, draw the image or picture of a mermaid in any position on poster board and hang it one of the walls. Make some flowers out of art paper and make sure they have small stickers. Blindfold each child one at a time. Spin the kid three times as their chance comes and point them to the stickers/flowers, which need to be pinned on the mermaid.
Strike a Mermaid Pose

Start playing music on a loop, where all the kids are dancing. Just when the music stops, the kids must stop and freeze in one of the mermaid poses like a statue. The last child to strike a pose is out. The game continues till just one player is left, who is declared as the winner.
Drop a fish in the treasure box
For this game, you need clothes pins or small colored plastic fishes or pebbles, which must be thrown in a can. You can also make a treasure box. Every kid in the party is given three fishes for throwing in the can. For older kids, the same treasure box can be reduced in size, so that the task of putting the fish side gets tougher. The kid who manages to throw maximum fishes in the can/treasure box wins!
Pass the mermaid treasure
This game needs some preparation as you need to make a gift box with some gift inside and wrap the main gift with several layers of wrapping paper. Each of the layer must have some gift, which can be written on a paper and pasted on the wrap. Let all the children stand in a circle, and as you play the music, they keep passing the box. When the music stops, the player opens one layer to reveal his prize.
Mermaid Party Games prizes, supplies and gift ideas
Affiliate links included below.
Take your own chance at these mermaid party games for kids and let the kids have a gala time! Still need other ideas to keep your guests busy? Check out our other party games for kids!
 What mermaid party games for kids do you like best?