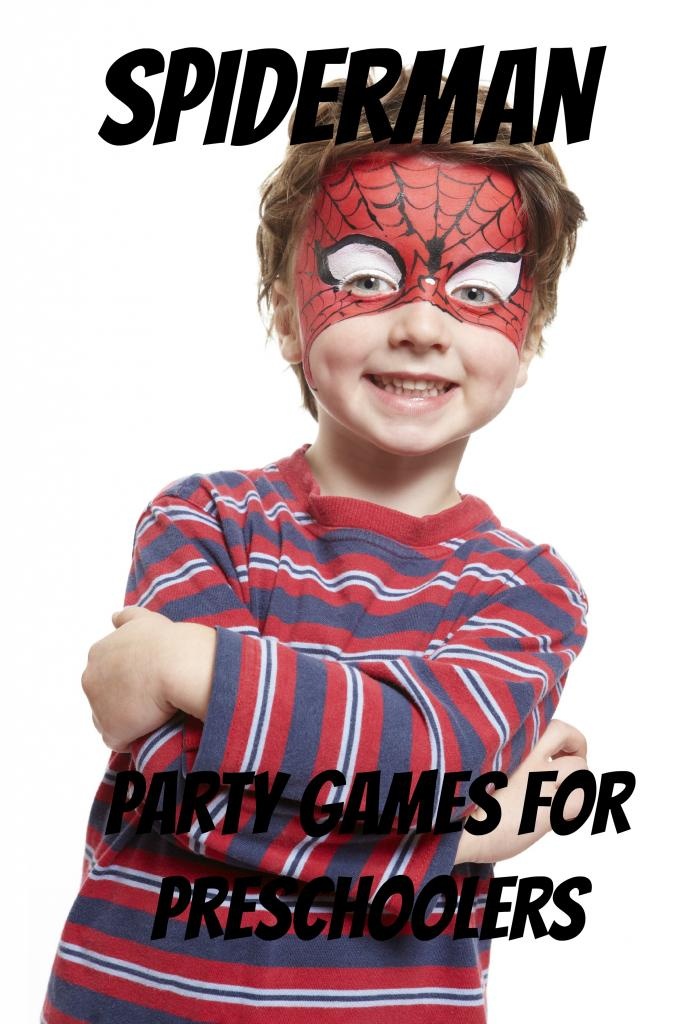 If you have kids, you're going to need these Spiderman party games for preschoolers at some point! Spiderman is always a great theme for a party.  Boys and girls will  both have fun at a party like this.  It's not hard to plan some games to keep the kids entertained.  All of the indoor party games listed below do not require much to purchase to get creative!  Keep reading to discover some great Spiderman party games for preschoolers!
Spiderman Party Games For Preschoolers

This indoor party games post contains affiliate links below. Thank you for your support!
Web Walk: All you need is some tape (scotch is easy to peel off of carpet or other flooring).  Using the tape lay down some straight lines to form a web-like image.  Make it fun by having them hop on one foot, or place some obstacles in the way by using some figurines and having them pick them up (on one foot of course!).

Matching Games: The kids will get so excited when they find their matching image!  You can search online for different images of Spiderman and villains.  Print out two of the same images.  Make sure you cut them all the same size so no one cheats! You can also buy a ready-made Spiderman matching game from Amazon.  They can even work as teams of two.
Paper Webs: Be sure to have enough safety scissors for everyone and let the kids make their own webs.  Black construction paper, a white marker or crayon is all you need.   You draw the lines for the web and let them cut them out!  He (or she, because girls like Spiderman and crafts too!) will be amazed at what he has made once he unfolds the paper.

Catching The Villain: Break them up into groups of villains and Spidermans (you can have more than one!) and hand Spiderman cans of silly string to catch his villain with!  I suggest you send them outside to do this activity, unless you plan on having them help with the cleanup.

Throwing Flies Into The Web: This is so fun!  And also simple to create.  All you need is a hula hoop (its holds the 'web' into place) scotch tape and cotton balls.  Create your web by taping the scotch tape to the hula hoop in a web shaped manner.  Hang it from the ceiling or on the wall with the sticky side facing out.  The kids then try to throw the cotton balls on the web standing from a point on the floor marked out by tape.

Spiderman is always a good theme for parties, for boys or girls alike.  There are so many fun and creative outdoor or indoor party games to keep the kids entertained and having a good time.
 Have you thrown a Spiderman party before?  What were some Spiderman party games for preschoolers you had that the kids just loved?  Post your suggestions below!