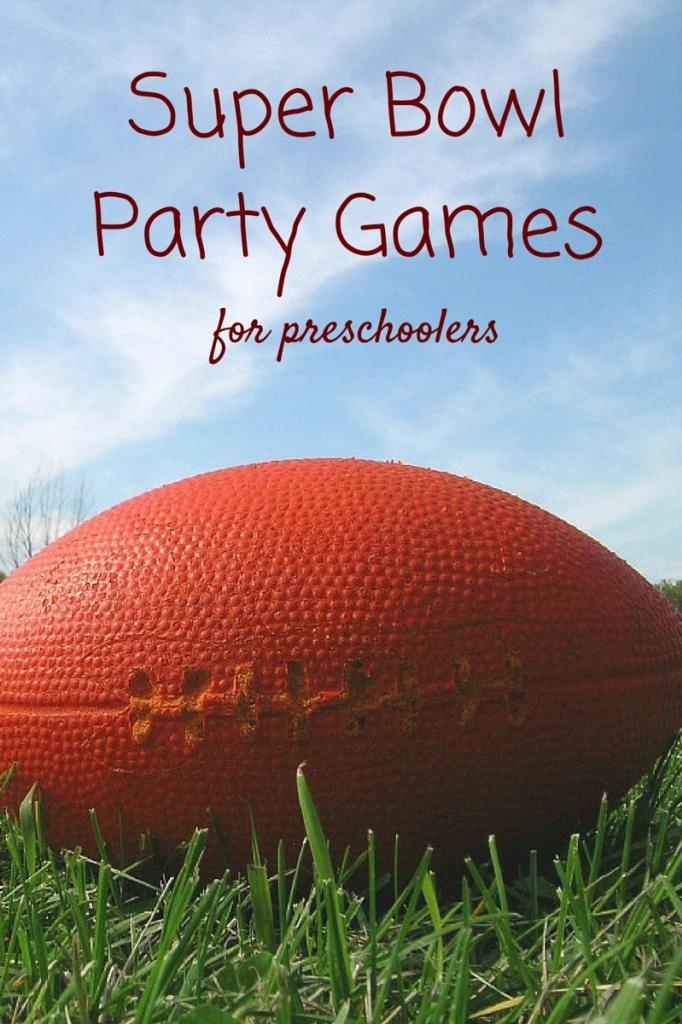 When you're planning Super Bowl party games, don't forget about fun activities to keep little ones occupied! The Super Bowl is an exciting day for adults!  If you are hosting a party, or just spending time at home watching the big game, you want your preschoolers to have fun too!  Get them involved in the excitement of the day with these fun Super Bowl party games for preschoolers below!
 Super Bowl Party Games For Preschoolers
This post contains affiliate links. Thank you for your support!
Blindfold Field Goal: A football version of Pin-The-Tail-On-The-Donkey.  Using colored tape, mark out goal posts on a wall.  Create small footballs using brown construction paper or foam pieces adding tape to the back.  With the blindfold on, spin them around and then point them in the direction of the goal! BirthdayExpress.com has a really cool and inexpensive Football Game Time Sticker game too!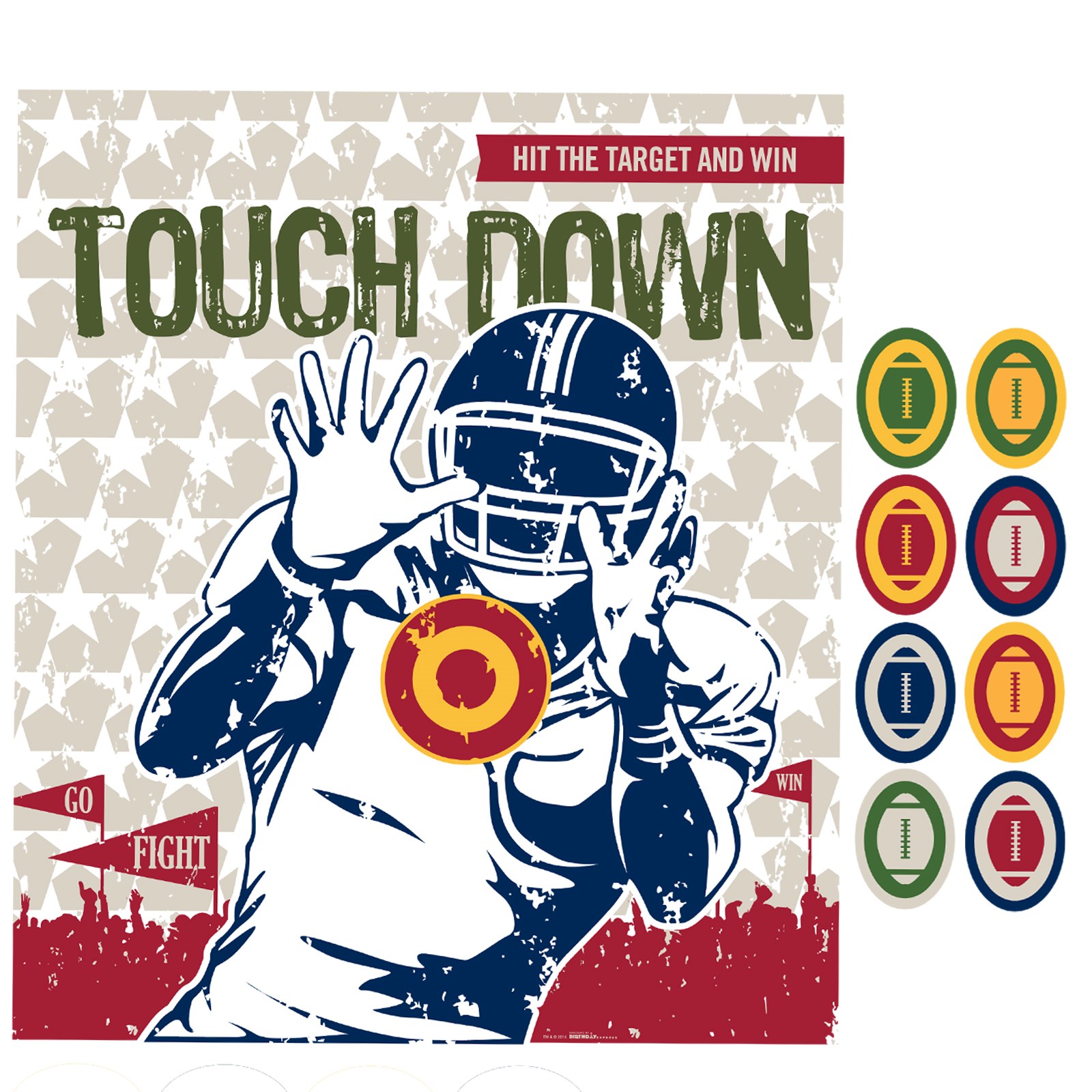 Football Toss: Using a cardboard box, you can create a goal.  Mark out the goal posts, and then cut out circles inside the goal area where they can toss their football.  You can use a mini foam football, or if you are feeling super crafty, you can create mini footballs out of felt and either rice or corn and sew them up, creating little football bean bags. Not in the crafting mood? Grab a tabletop football game at Amazon for under $10.
Matching Game: Preschoolers get so excited when they find the matches in a game like this.  You can print off some fun football images (footballs, goal posts, helmets and so on) and cut them up, all the same size.  Flip them picture-side down and let the game begin! 
Coloring and craft table: Set aside an area for the little ones to get creative.  Lay out some football related images along with crayons, markers, glue sticks and some crafts such as buttons, pom-poms, and glitter.  They can occupy themselves in between downs!
Letter matching: This one take a little preparation on your part, but so worth the time when you see their face light up!  Using a blue piece of construction paper, tape a green strip to the bottom (for grass).  Use yellow to create a goal post.  In black marker, right all the letters of the alphabet, but scramble them up, and write all over the paper.  You can add a little football in the corner for decoration too.  You say a letter, and when your preschooler finds it, you yell "Touchdown!"  They will get so excited! 
If the little ones are entertained with Super Bowl party games for preschoolers like these, the adults are free to enjoy the game they have waited all football season for.  Hopefully the ideas above can get you started on planning a great Super Bowl party for the adult and the kids.
Can you think of any other great Super Bowl party games for preschoolers? Share them in the comments!