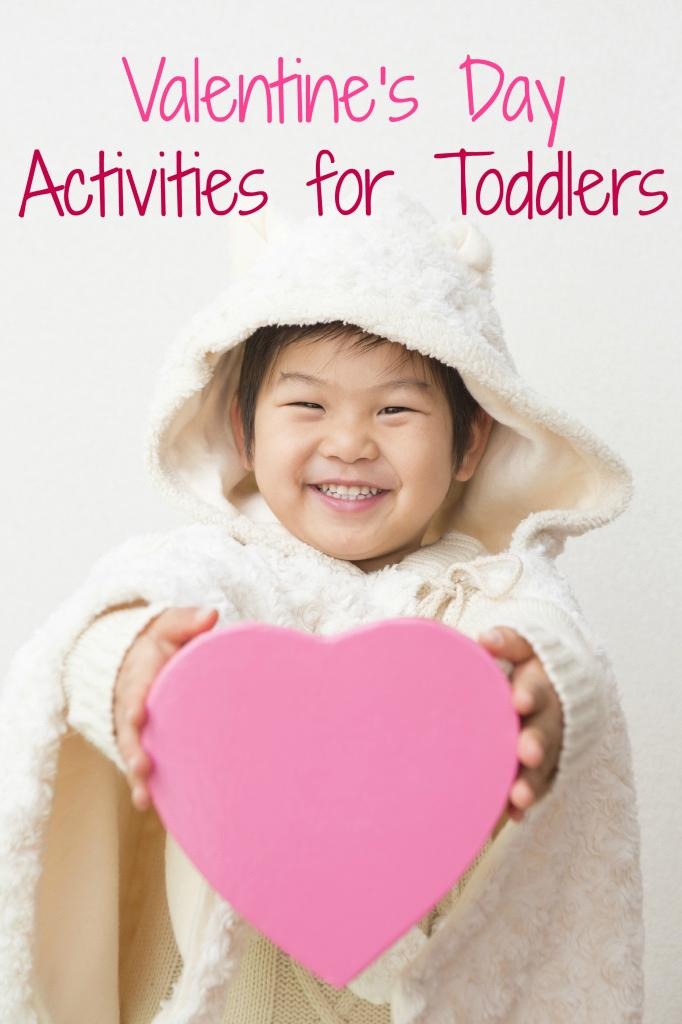 Valentine's Day is full of heart shaped papers and glitter.  It's also a fun time for toddlers to show their love for their parents and family!  So many things to be made and done in the name of love.  Kids love to create things for their parents and see them on display.  Keep on reading for some cute ideas on some Valentine's Day activities for toddlers!
Easy & Fun Valentine's Day Activities for Toddlers

This post contains affiliate links below. Thank you for your support!
Hands of Love: Trace each tiny little hand and cut them out.  Place them together on a piece of paper with the thumbs touching and upside down.  The middle looks like a heart!  Add their picture to the middle and date the back for a memorable keepsake.

Sensory Hearts: Cut out a giant heart shape with either white, red or pink construction paper.  In a bowl, place different items to glue on such as buttons, pom-poms, little hearts, glitter and sequins, and anything else you can find that they would love to add to their hearts.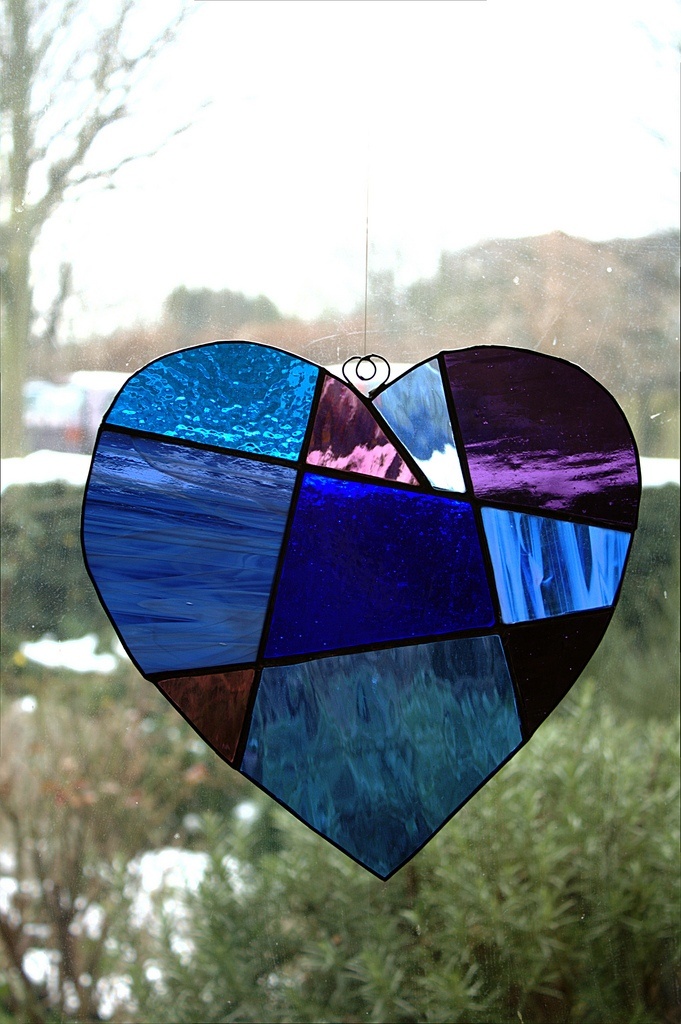 Coffee Filter Sun-Catchers:  This is one of the easiest Valentine's Day activities for toddlers, but has the prettiest results! All you need are large coffee filters, some water colors and an eye dropper.  Water down the water colors, so you can use the eye dropper and flatten out the coffee filters.  Let her add her favorite colors with the dropper to the coffee filter! The colors will come together to create a nice water color effect. When dry, cut them into heart shapes for and hang in the window!

Heart Shaped Cookie Cutter Painting: Gather (or purchase) different sized cookie cutters in the shape of hearts.  Pour red and pink paint in shallow plastic containers. Let them dip the cookie cutters into the paint and create their own Valentine's Day masterpiece.  Keep in mind, they may not come out like the perfect little heart shapes you think, let them be creative with their art!

Love You To Pieces Art: Cut out a large white, red or pink heart out of construction paper.  Give the tots the same shades of construction paper or tissue paper to cut up as they wish (safety scissors of course!) and then let them paste their little shapes to the heart.  Glue sticks are best when allowing toddlers to glue things, less messy,  They are working on fine motor skills while having fun!
Recommended supplies 


How many construction hearts can you fit on your fridge?  Help your toddler with these cute Valentine's Day activities and create some great memories and work on some fine motor skills at the same time!
What  Valentine's Day activities for toddlers have you done in the past?  Share the fun you created below in the comments!