Can you believe we're already getting ready for St. Patrick's Day? It's a little over a month away. We want to make sure you have plenty of time to gather your craft supplies for these fun St. Patrick's Day Crafts for Kids! Take a look at a few of our favorites, then get ready to celebrate the luck of the Irish!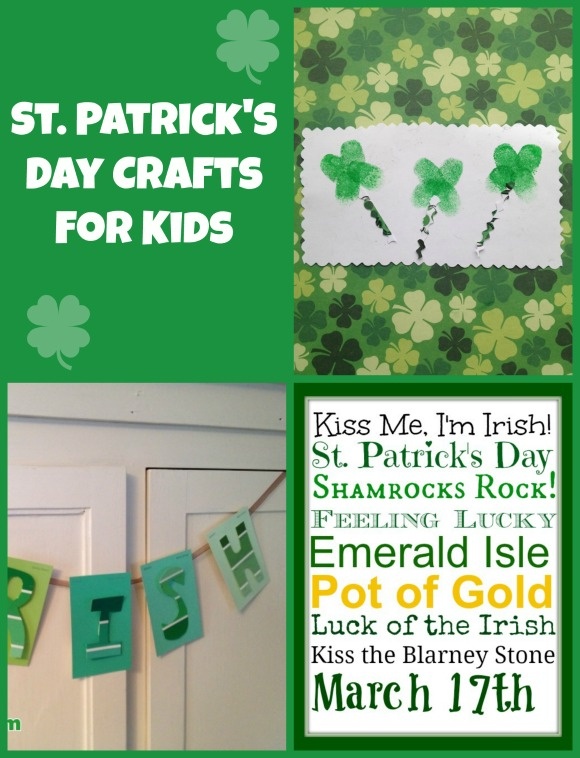 Our St. Patrick's Day Crafts for Kids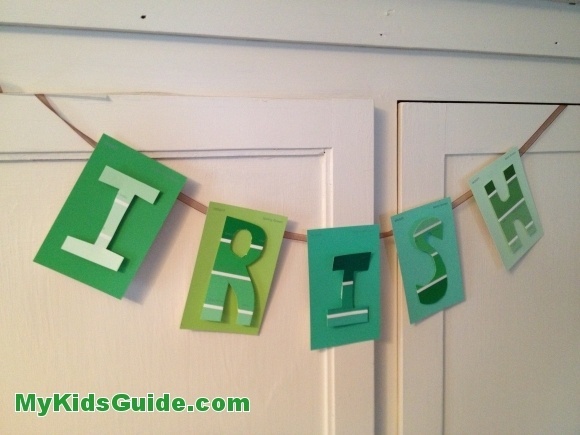 Last year, we shared with you this really easy and fun Luck of the Irish St. Patrick's Day Bunting banner! It's oh so easy to make! All it takes it some construction paper, paint sample strips from any paint store and a little imagination. This will look adorable hanging on your wall or from your mantle!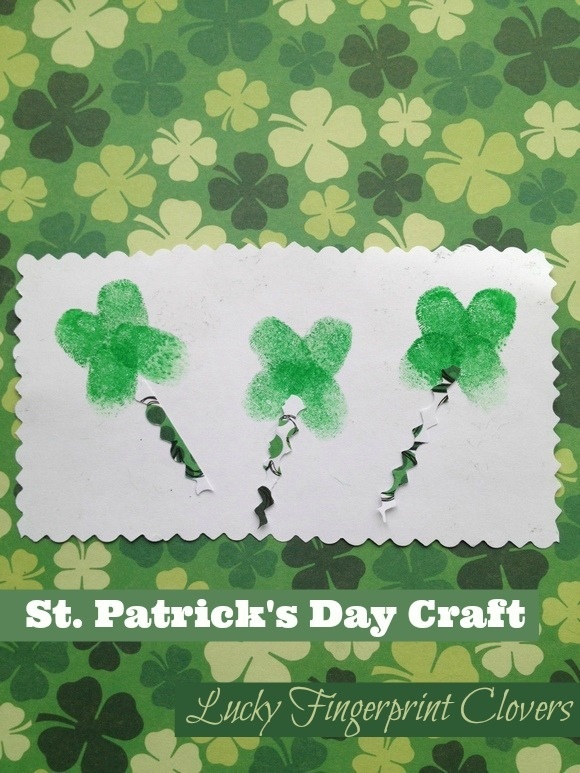 In case you missed it the other day, we have a really easy St. Patrick's Day Lucky Clover Prints craft for kids. This is such a fun way for little ones to show Irish Pride. It's also an easy way to preserve your child's prints for years to come.
Over on Pretty Opinionated, I shared how easy it is to make St. Patrick's Day Subway Art. The great thing about this craft is that it's for both kids and grown-ups. It's also a fun way for kids to practice their spelling. Just open up the photo editing program and let them go wild! Or, if they're too young for the writing part, do that for them and let them pick the fun fonts.
 More St. Patrick's Day Crafts for Kids
I love checking out what other bloggers and parents come up with for St. Patrick's Day crafts for kids. Here are a few that I think you really must check out!
Do you have any great St. Patrick's Day crafts to share? Hop over to Submit Your Craft and tell us about it! We may showcase it as one of our featured crafts!