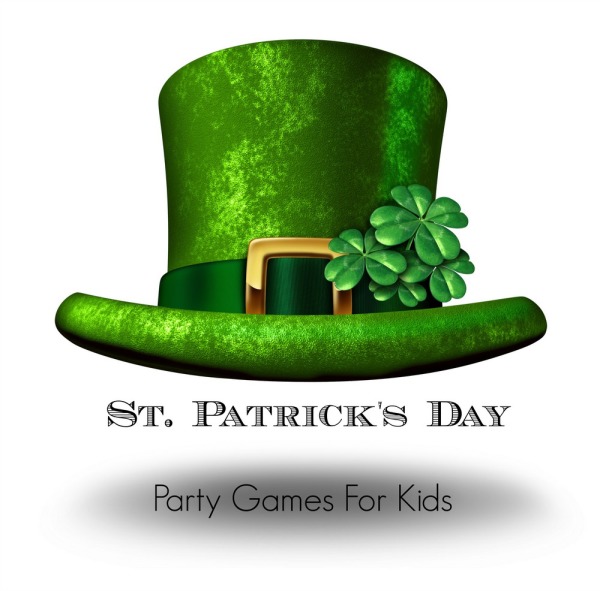 Think St. Patrick's Day parties are just for adults? Think again! While many think of the holiday as a time to enjoy green versions of adult drinks, kids can also have fun with the holiday.  Between magical pots of gold and leprechauns running through our heads, St. Patrick's Day has plenty to offer the younger crowd.   Below are some fun St. Patrick's Day party games for kids.
St. Patrick's Day Party Games for Kids

This post contains affiliate links.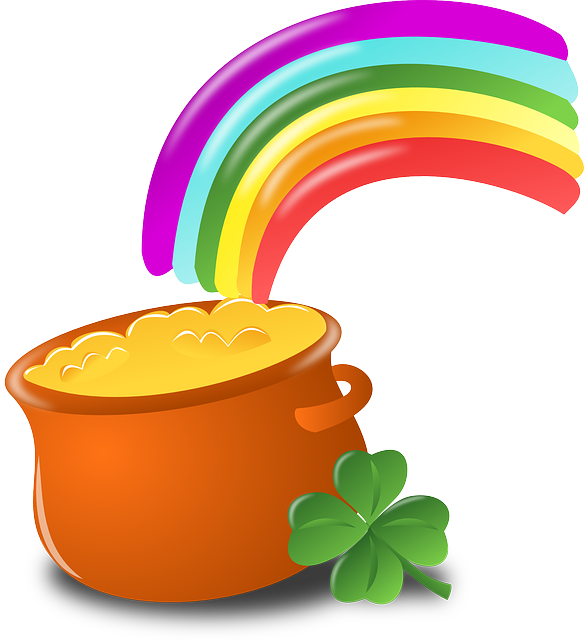 Musical Shamrocks: Fun and active! You can make shamrocks out of green construction paper or purchase felt or foam.  On the back, write some actions you want the kids to do.  For example, 15 jumping jacks, spin in circles, sing the ABC's holding their tongue (you get the idea).  Play some music and when it stops, they have to do whats written on the back!

Bingo: You can create this very easily by drawing out the board and then writing the numbers in the squares.  Using St. Patrick's Day images you have printed off line and cut into squares to match the size of the spaces on the board, they will use these to cover their numbers when it is called.  An alternative is replacing the numbers on the board with those images you printed and instead of calling off "B12" you are calling off "B pot-o-gold".

Potato Toss: The potato being a staple in Ireland, this is an appropriate game!  Form 2 lines, standing across from each other.  Toss a large Idaho spud back and forth.  If it is dropped, each person on that team takes a step back and continues tossing.  The last team of 2 standing wins!

Draw By Numbers: All you need is two die, white paper and some drawing utensils (crayons, pencils, markers).  Assign each number to a part of the Leprechaun.  For example, roll a one, draw his body, roll a two, draw his hat, roll a six, roll again.  A great way for younger kids to learn numbers!  A fun activity for all ages.

Color Hunt: This is fun for everyone! You can do this one of two ways.  The first way is create a scavenger hunt list of all things green in the house and have them search for those specific items.  Or, you can just let them search for all things green in the house (and out) and see how creative they get!

While you enjoy your adult festivities, set these fun St. Patrick's Day party games up for the kids.  You can even get in on some of them!  Have you hosted a St. Patrick's Day party for the kids?  You can certainly take some ideas from your typical birthday party games and tweak them!
We want to hear your ideas for St. Patrick's Day party games!  Post them below and share the creativity.