This summer reading books for kids post is brought to you by Navrang. All opinions are our own.
Reading is so important to fighting summer brain drain! Kids are more likely to read if you choose books that are engaging to them. All school-year long, kids are told what they have to read. Summer is about exploring their own taste in literature! Navrang offers fantastic summer reading books for kids of all ages! From Dr. Seuss to Captain Underpants, from silly to serious, you'll find an amazing selection of summer reading books for kids on their site!
Fun and Educational Summer Reading Books For Kids
Favourites Box Set by Dr. Seuss – Dr. Seuss is one of the most beloved authors of kids books of all time. Every child should have at least a few Dr. Seuss titles in his library! Save money and the hassle of ordering individually by picking up the Favourites Box Set by Dr. Seuss. It includes eight books, including my favorites: Fox in Sox, Green Eggs and Ham, Oh the Places You Will Go, and The Cat in the Hat! Fox in Socks is my all-time favorite book to read to my son. I just love the silly tongue twisters!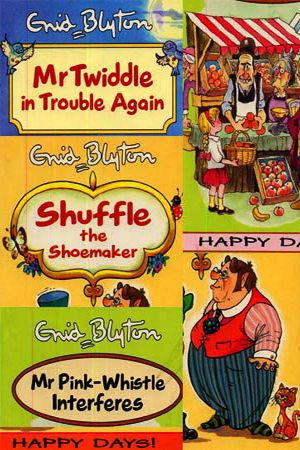 Happy Days by Enid Blyton – This box set contains a whopping $18 Enid Blyton books for just $59.10! The set heavily features the adventures of two of Blyton's most beloved characters: Mr. Pink Whistle and Mr. Twiddle. These summer reading books for kids are wonderful for early readers to read on their own. They're also great for reading to your younger children who haven't yet mastered the art of reading.
Helen Paiba Books– One of the best things about the Helen Paiba collection is that it contains books for just about every reading level from ages 5 through 10. Kids will find tales of magic, wonder and adventure;  as well as a few "scary" tales for older children. Each book contains several different tales and averages around 200 pages each.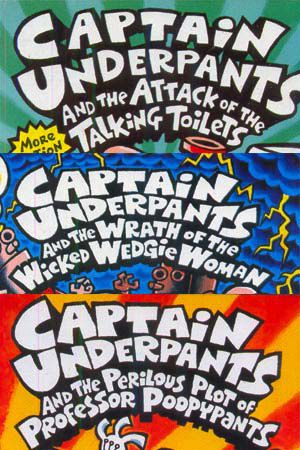 Captain Underpants by Dav Pilkey – Captain Underpants is one of the most popular summer reading books for kids in grade school, and for good reason! The delightfully hilarious tales of a principal turned goofy super hero always gets major laughs out of my 8-year-old son. While parents may think there can't be much educational value in stories about a grown man in underwear, author Dav Pilkey manages to sneak quite a bit of science and vocabulary into his tales!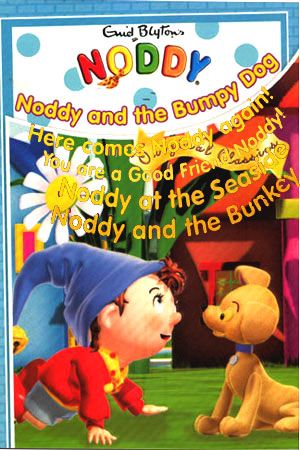 Noddy Classic Reader by Enid Blyton– Younger kids will love the Noddy Classic Reader box set with 24 books featuring the adorable little Noddy, a little wooden boy! I love the sweet, gentle graphics throughout this series. One of the great things about this series is that they are considered classical books. It's a great way to expose your child to a different time period!
Usborne Young Reading by Emma Helbrough and other Authors – Usborne is well known for their amazing educational books. With this massive collection featuring 45 different books, you'll have more than enough summer reading books for kids to get through the whole season and beyond! The collection contains some of the most popular stories of all time, including: Aladdin, Aesop's Fables, Around the World in 80 Days, Gulliver's Travels and so much more. Basically, books from just about every single genre!
Diary of a Wimpy Kid by Jeff Kinney – This 7-book set contains five story books, one book on the movie and my son's personal favorite, the Diary of a Wimpy Kid Do It Yourself Book. That last one is perfect for encouraging kids to write and explore their imaginations! These are fantastic summer reading books for kids in grades 2 and up!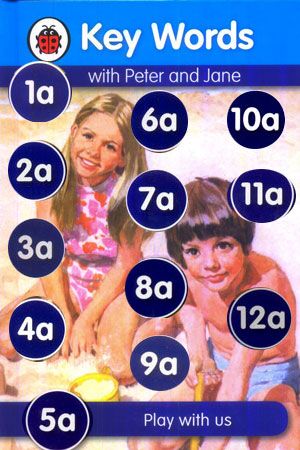 Key Words With Red Series by Peter & Jane, Lesley Clark- The Key Words series is a great way to help gets kids ready for kindergarten. Each collection features books that help kids learn to recognize the major key words explored during early grade school years. The words are featured in fun stories that keep kids engaged. It's like flash cards in story form!
Geronimo Stilton– Geronimo Stilton is a city-dwelling talking mouse who writes for the local newspaper. While Geronimo enjoys writing about adventures, he prefers a quiet life himself. Unfortunately, he doesn't often get the chance to kick back and relax! Throughout this 52-book collection, kids will follow Geronimo, his sister Thea and his cousin Trap on their many zany adventures around the world.
All of these fantastic book collections can be found at Navrang! Navrang ships to any country in the world! Shipping is free on orders $50 and more, and just $6.99 for orders under $50. We love that they not only ship just about anywhere, they offer books from so many different countries and cultures! What a fantastic way to expand children's reading' horizons!
What are your favorite summer reading books for kids?