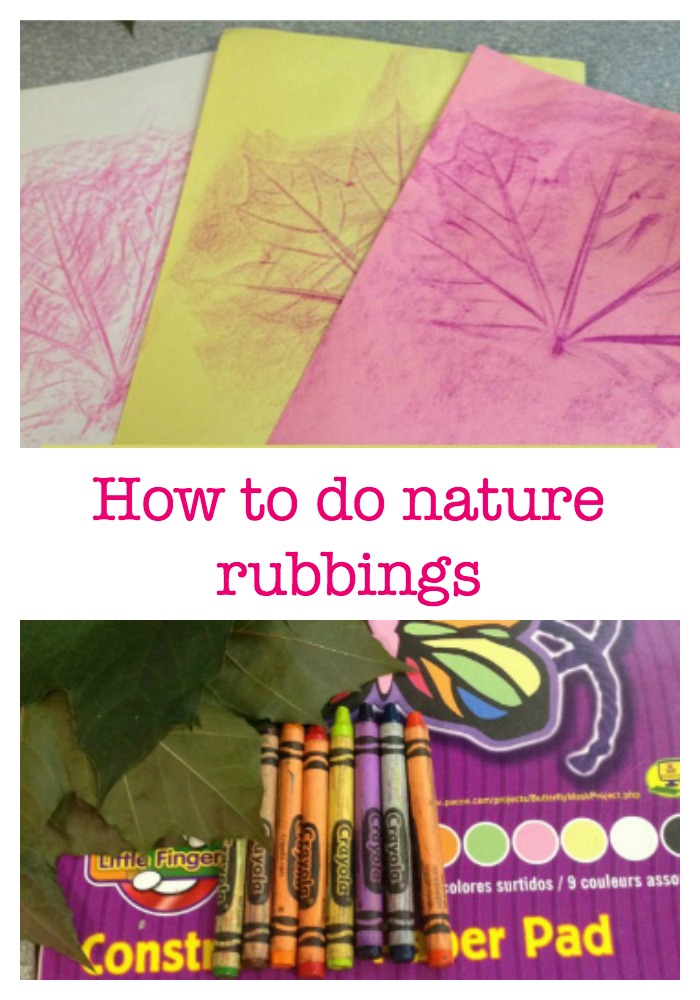 Summertime is the perfect time for nature walks with your kiddos.  In fact, why not hand them a simple zip lock baggie so they can collect specimens of what they find? There will no doubt be plenty of leaves, flowers, and twigs in their path in a variety of colors and textures. Once they have these samples, you can return home or find a shady spot to lay out a blanket, and document your finding by creating nature rubbings. Nature rubbings are an excellent way to document the items you found and forever brand them onto paper in a fun and colorful way. This is such a fun summer science activity for kids! If you are unsure how to do nature rubbings, take a look below for how to create your own nature rubbings and explore your nature walk findings further!
Related: Summer Science Activity for Kids: The Seedling Experiment
How to do this fun summer science activity for kids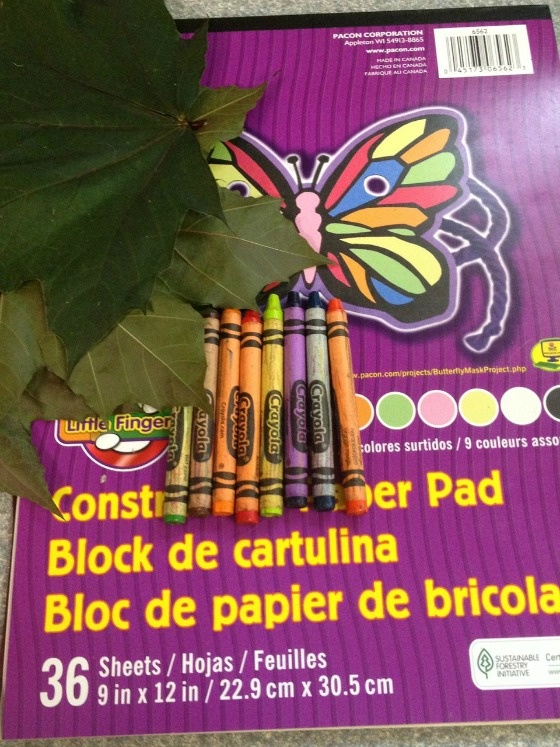 This summer science activity for kids post contains affiliate links.
The supplies for this summer science activity for kids are so basic and inexpensive. The only possibly tricky part will be finding your specimens outside. Choose to explore a wooded area where trees and flowers are plenty. This way you are sure to come up with a variety of specimens without having to look too hard. Local parks, state and county parks, even your backyard could be the perfect spot to start exploring. Use your judgment to decide which one is going to provide the most samples for you.
Related: How to Create a Backyard Dinosaur Excavation!
Before you begin, hand each child their bag and instruct them that they should only pick up samples that have fallen on the ground. Instruct them not to pick anything. This way, the environment can retain its balance. You can also explain the word "botanist" and let them know what a botanist's job is. Tell them that today, they will act as botanists and explore plants and flowers a little further! You can also introduce words such as "classification" and "specimens" since they may be hearing them as well. And of course, this experiment will also encourage identification and classification skills, as well as fine motor development.
Ready to begin? Let's get exploring this fun summer science activity for kids!
Supplies Needed:
Dark crayons with their papers removed
Pencil
Zip lock baggies
Marker
Directions:

Give each child their bag and set out to explore. Reinforce the rules mentioned above.
Start hiking. Ask the children to describe what they see. Point out any cool things you see.
Encourage them to fill their bags with plant specimens.
Once their bags are full, head back home or to a relaxing outdoor space.
Model the plant rubbing. Show them how to lay a sheet of paper over a leaf and rub it with the side of the crayon firmly.
Discuss the different textures that show up in the paper. Ask which things were smooth and which were rough.
Have them enhance the outlines of the rubbings by tracing them with a dark marker.
When done, they can group their rubbings into categories, for example, skinny leaves, jagged leaves, etc. This allows them to practice classification.
You can display their final rubbings in a variety of ways. Of course, you can hang them as is, or you can cut them out, tie them to string, and attach them to a hanger to make a mobile. Encourage them to share their findings with others, and to research the different varieties they found via a library book or the internet. This is an excellent way to keep the lesson going and encourage further learning.
If you wish, you can head out for a second exploration and this time, rub tree trunks to explore the various textures. Just place the paper directly on the trunk and start rubbing with your crayon. You can also do twigs and branches if you wish to explore the differences in each one. This way, you are not collecting any specimens to bring back with you, but you are actually rubbing ones that will stay on site.
The fun thing about this summer science activity for kids is, you can do it over and over, and it will never get old as long as you change up your location. Try a variety of parks and nature preserves in your area, so you are always exploring a new space. This will keep the explorations fresh and you will always be finding new types of specimens.
Why not give this fun and frugal experiment a try? It is the perfect experiment if you are working on a budget or don't have lots of time. Kids will enjoy it, and so will you!