My daughter recently received BENDASTIX for review! BENDASTIX is a fun craft for kids that allows kids to use their imaginations creating things, but not being constrained by straight and rigid pieces. Questions many parents have about products is if the product is worth buying, do children like playing with it and if it is durable.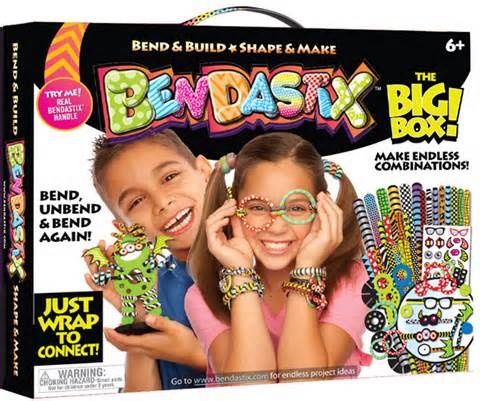 What is BENDASTIX?
This craft for kids has several soft, squishy pieces that can be attached together to create glasses, jewelry, cars or even people. Instead of kids having to be constricted with rigid wood or cardboard pieces, BENDASTIX are completely flexible and will allow kids to create whatever their imagination dreams up.
There are several different BENDASTIXx activity kits: The Big Box, Braceletz, Budz, Bandz, Bowz and Botz. Mary-Grace received The Big Box.
What Can Kids Make With BENDASTIX Craft for Kids Set?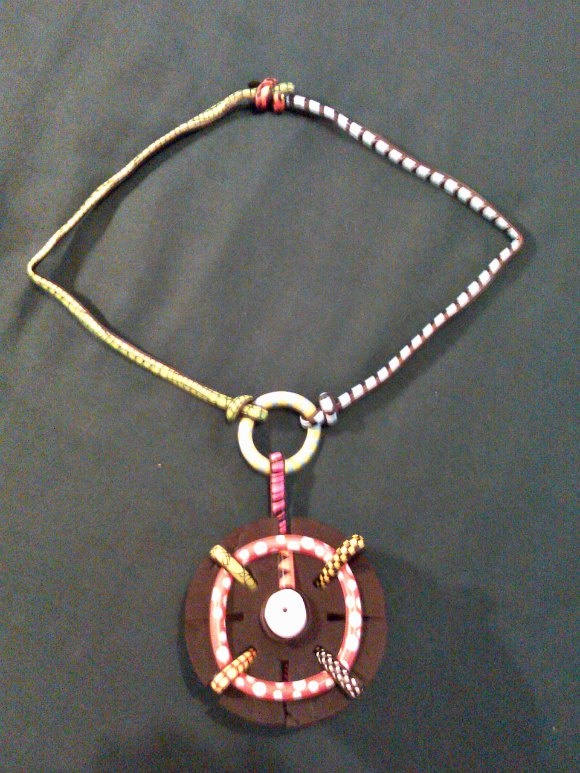 What children can make with BENDASTIX is only limited to their imagination. Mary-Grace made some glasses, a hat for her bear (complete with a chin strap so it wouldn't fall off) and a giant funky necklace. Aliens, cars, photo frames and amazingly complex structures are also other possibilities.
What Is Included?
The Big Box comes with everything you need to create a fun craft for kids, including:
8 long stix
5 medium stix
10 mini stix
6 wide stix
6 feature stix (glasses, eyes, etc.)
2 connectors
2 circle thingamajigz
2 mini thingamajigz
2 disc thingamajigz
2 burst thingamajigz
2 buddy thing
8 ring connectors
36 stickers
1 build and play display stage
Instruction and inspiration book
My Opinion on BENDASTIX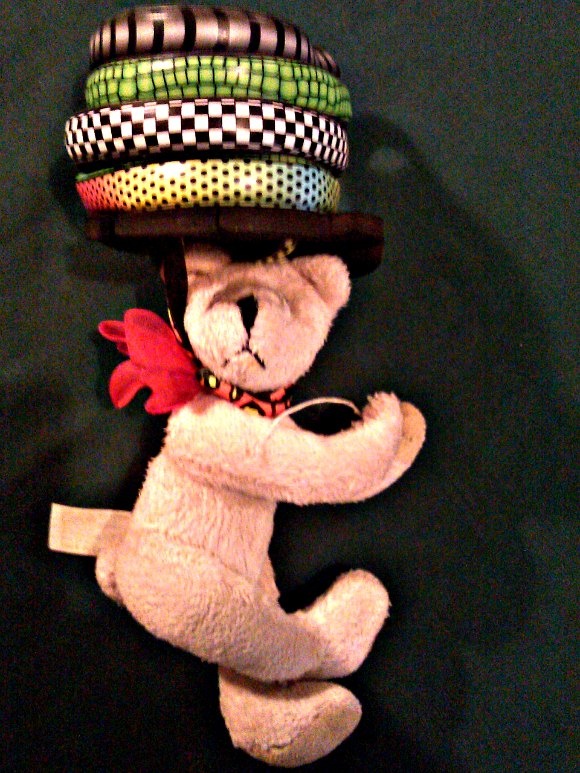 Mary-Grace had a ton of fun with this product, just as I thought she would! And because they are completely flexible, they can be used over and over again. The pieces are flexible, but pretty durable, too. This was not one of those activities where it was only placed with once. Mary-Grace has played with it every single day and I don't think she will get bored because there are so many different things she can do with it.
The Big Box sells for $19.99 which is very affordable and includes a lot of pieces. They also come in wild, crazy colors and patterns which make them fun to look at as well as play with! The booklet includes tons of great ideas to help inspire even more creativity!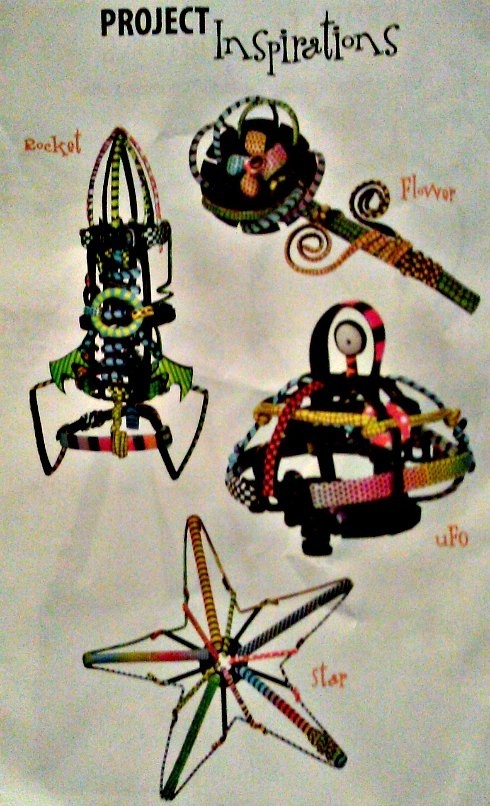 The only con I can come up with is that it took us awhile to figure out how to use the connectors and other accessories, but once we got the hang of it, we had fun creating. Find BENDASTIX online at their brand new website and check them out on Facebook and YouTube!
We enjoyed this product (yes, even I liked playing with it!) If you have a child that likes to create or build, then I suggest you try BENDASTIX. It is recommended for ages 6 and up.
BENDASTIX Craft for Kids Big Box Giveaway
THANK YOU! Giveaway ended and winner was notified