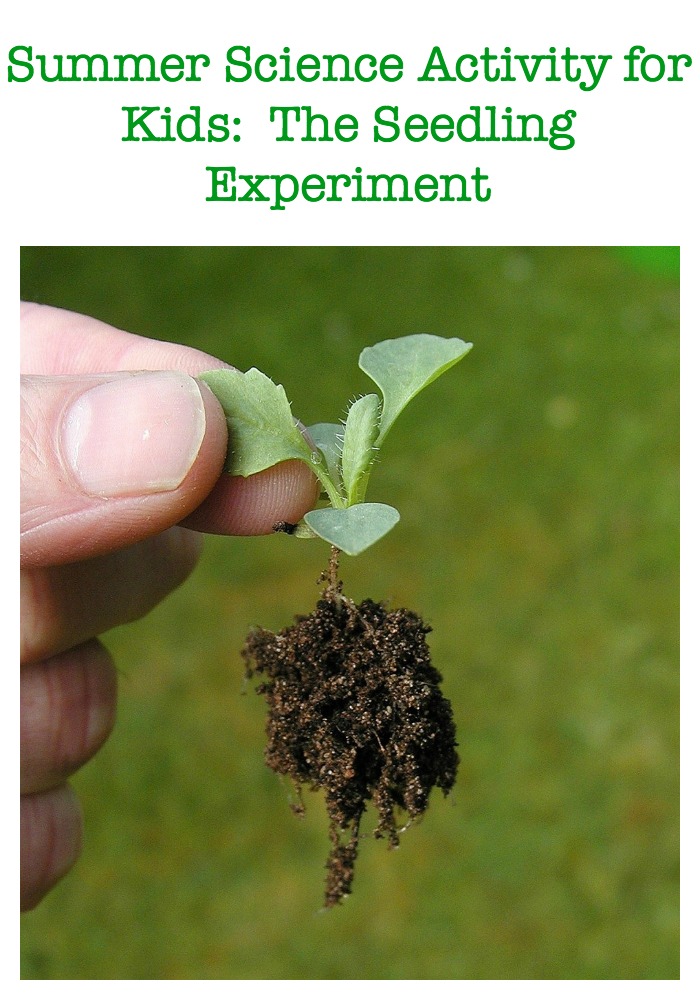 Enjoy another great experiment in our Summer Science Activity for Kids series! It is seed sowing time! Nothing can teach kids more about life around them than planting seeds and watching them grow. Not only do they love the hand on experience and process that comes with planting and growing, but they love the end product. When you plant seeds, you are teaching such essential skills like measurement, telling time, observation techniques, plant life cycles, and more. Who knew planting seeds could be like a science lesson in your own backyard? If this interests you, take a look below at how you can do your own seed growing lesson in the comfort of your home!
First, let's take a look at what you will need for this summer science activity for kids. Most of these items can be purchased at your local dollar store or retail store.
How to do this fun summer science activity for kids
Post contains affiliate links to help you locate supplies.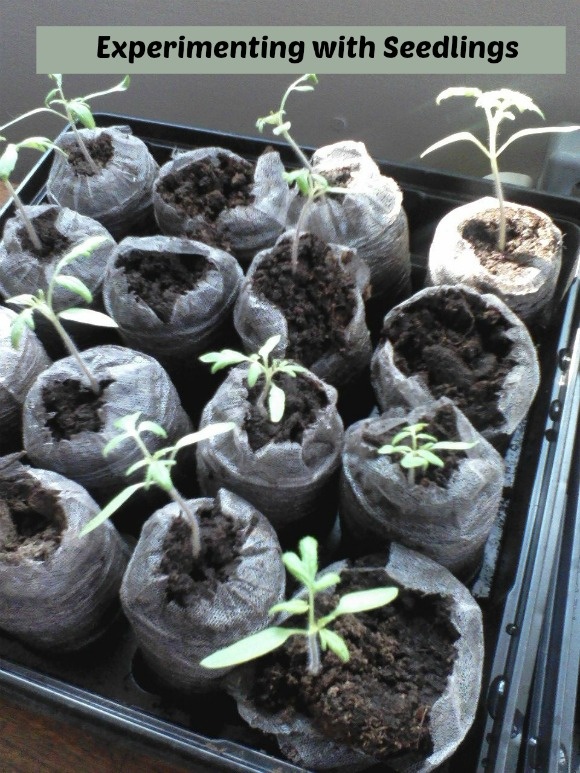 Supplies needed:
Assorted vegetable or flower seeds
Freshwater
Optional soil
Journal
Pencil
Ruler
When you are using seed starter trays, the process is quite easy. Each cell has a pre-packed potting soil insert. It is the perfect little bed for your seeds to grow in.
Directions for this summer science activity for kids:
First, you will pour water slowly into your starter tray. Pour slowly as it will be absorbed slowly and you don't want to flood the tray.
Allow for the small cells to swell up with water. This takes several minutes.
When they can't absorb any more, allow them to rest for a few minute to be sure they are done.
Now the seeds get tucked inside. This is where they will hang until they start to sprout so be sure they are deep and well covered.
Place in a sunny window or on a sunny countertop.
Sprinkle with a little extra soil if needed.
Water by adding water to the tray slowly, watching it get absorbed. This should be done 3-5 days a week or as needed.
That's it! Now, here is where your child becomes the scientist! Check out these fun ways to take this summer science activity for kids further!

Present your child with their journal, pencil, and camera. Their job will be to document the process through notes, drawings, and photos. They can attach the seed packet to their journal for easy reference to packet directions. Each day, they can note how the seedlings are doing. As they start to grow, they can measure and track their progress in their journals. Have them photograph the seedlings every few days, so change is documented. They will enjoy this process and being able to act like the scientist overseeing the experiment.
Once the sprouts gain strength, you will need to thin them out. Remove the smaller seedling in each cell to give the larger one room to grow. Once the seedling reaches about two inches in height, it is time to transplant them to a larger pot or right into your garden. Don't let the lesson stop there! Kids can continue to document, photograph, and sketch!
At the end of the growing season, allow your child to present their findings to the rest of their family and friends. Help them assemble all of their information and documentation into their journal, and take them to get all of their photos developed. When everything gathered, they can even turn their info into graphs and charts. Presenting the data they collected is an excellent way to practice so many of the important science and math skills they will need to know.
Aside from all of the learning that will take place when you do this summer science activity for kids, do you know what the best part about growing your own seedlings is? Oh, there are so many reasons. One of your favorites will be seeing how excited the kids get to pick the final product. They adore it. Also, they can experience the joy of being able to give some to neighbors and friends. They will appreciate this especially if they don't have a garden of their own. When you add those benefits to the math and science skills they will be utilizing; it is not hard to see that a seedling science experiment is one you will want to try in your home. Nothing will help you beat summer boredom and brain drain better than a project like this.
So gather your supplies as well as your little scientists. This is a summertime experiment you and your family will not want to miss out on! Looking for another great science activity for kids that involves nature? Check out Be a Botanist Leaf Rubbings!