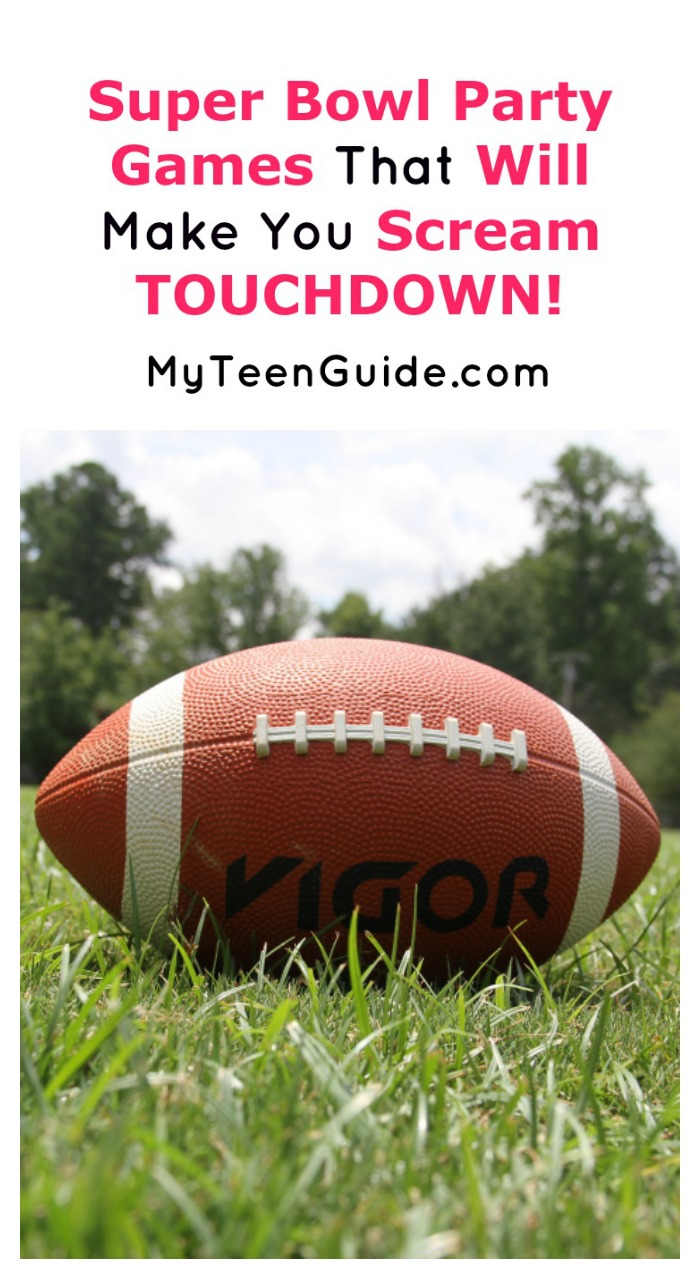 Super Bowl Sunday 2018 will be here before you know it. Mark your calendar for February 4th. If you haven't yet decided on Super Bowl party games, there's no better time to get them lined up. Here are a few ideas worth considering.
Super Bowl Party Games
Printable Games
There are a number of printable games and activities (available online) that are perfect for Super Bowl parties. Options like this are great for parties where you don't have a lot of space to get up and move around, or for if your guests would rather relax while they play.
https://www.instagram.com/p/jt9ksHTacI/?tagged=superbowlprintables
A popular game to print and play is football-themed bingo, where the spaces are labeled with different things that can happen during a game. There are also all sorts of trivia games, with questions about football players, games and team mascots.
Commercial Bingo
While a Super Bowl party is all about the big game, many people also enjoy the commercials that go along with it. Make a game out of watching all of the Super Bowl commercials by printing out Super Bowl Commercial Bingo cards. Label each square with different brands names, or with different things that you might see in commercials (such as cats or babies.) Every time you see a commercial featuring one of those elements or brands… put a mark on it.
https://www.instagram.com/p/BBgauU6uDgM/?tagged=superbowlbingo
Super Bowl Charades
Play this game just like you would play any other game of charades, but make sure the words you act out have to do with football. Use words like touchdown, time-out, and helmet, or use the names of your favorite teams.
Football Toss
Find a laundry basket or bin to use as a goal. Take turns trying to throw the ball into it. While this game is a lot of fun outdoors, it can also be played inside if the weather isn't cooperating. Just make sure that the game doesn't get out of hand if you play indoors, and that you don't throw toward anything fragile or expensive.
Football Piñata
If lots of kids will be in attendance (you can make a killing on babysitting fees, I bet!), why not provide a football piñata? In the event you're crafty, you probably even have time to make your own out of paper mache. Even if you're not having kids at your party, stuff it full of things like lip balms, nail polish and other cool trinkets your friends will love. Hey, you're never too old to hit a pinata!
https://www.instagram.com/p/BOxfNjTgNeR/?tagged=superbowl
Flag or Touch Football
Speaking of football, a quick game of touch or flag football is a great way to get everyone excited before the first play, or to keep the party going at half-time. Just remember to have fun and play safe, especially if you'll be serving drinks at your party.
Super Bowl Snack Cook-off
Before the party, have all of your guests make a Super Bowl dish to pass. Then, hold a tasting competition during the party to have everyone pick their favorite. If your guests aren't too keen on cooking, ask them to select a craft beer or yummy dessert to bring for tasting. After the food is served and everyone is finished eating, have everyone vote for their favorites.
https://www.instagram.com/p/BBgDTI_DD1L/?tagged=superbowlsnacks
Hopefully, a few of these Super Bowl games interest you. As you can see, there's no need to break the bank to have fun. Even if you only play one or two of them, your guests will still enjoy the party.
Do you have any favorite Super Bowl party games? Share in the comments!