We received Text-UR Foam craft for kids kits in exchange for an honest review. All opinions are our own.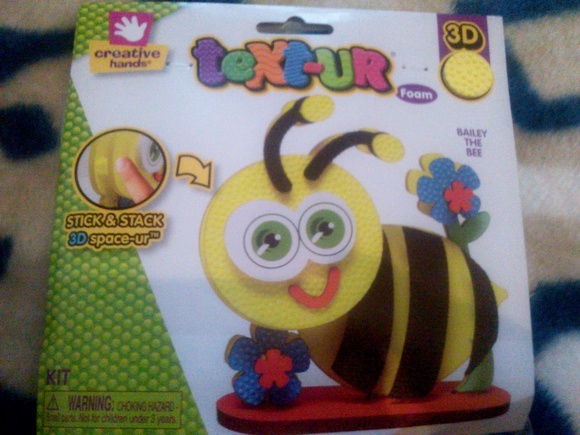 My 4-year-old daughter and I had the pleasure of reviewing the Text-Ur Foam 3D Kits by Creative Hands. We received several kits and chose the Bee to do first. As you can see from the photos, it was a fun, yet easy project for us to do together.
Who is Creative Hands?
Creative Hands is part of Fibre-Craft Materials Corporation, who has been in business since 1953. Creative Hands focuses on hands-on activities and their products include activity kits, seasonal crafts for kids and craft supplies.
What Is Text-Ur Foam?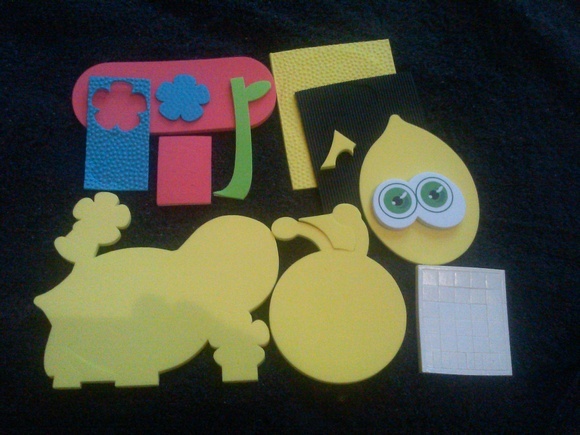 Text-Ur Foam is foam that you can feel with fun, bold colors and raised patterns, such as wavy lines and scales. They also peel and stick, which makes it easy and fun to create things with them. They make a great sensory activity product.
The Pros of Creative Hands Text-Ur Foam 3D Kits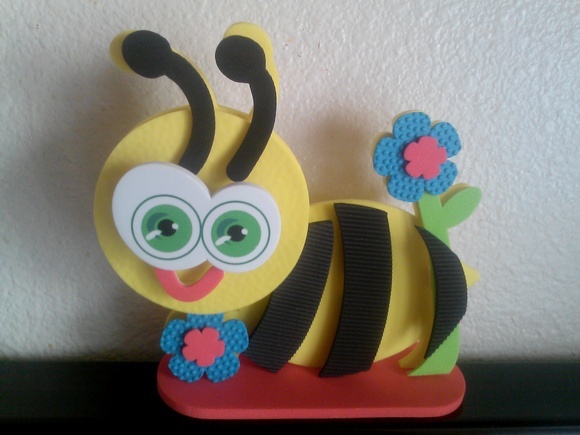 I loved how the Bee had very simple directions and they included "visual instructions." I do much better visually and was able to grasp right away what we were supposed to do. Peeling off the pieces was easy, not like other products that make it difficult. I also appreciated that it was very simple to put together a visually appealing product. I also love how inexpensive these kits are, so every family can afford them, no matter what your budget is.
The Cons of Creative Hands Text-Ur Foam 3D Kits
The only con I can think of is that they might be too easy for some children. Mary-Grace is a special needs child and in addition to having significant verbal delays, she also has difficulty understanding directions. So, this project was completed in just the right amount of time… not too quickly, but not taking too long either.
Overall Thoughts on the Product
I loved the activity kits that we received! Other hands-on activities that we have tried end up being frustrating for my daughter because they either require too much time or she just doesn't understand what she is supposed to do with it. We were able to assemble this quickly and because the shapes are already cut out, it ends up looking like a perfect bee! I highly recommend this product for young children. Not only was it fun, but the textures can help introduce your child to the way different things feel, which is perfect for those who have a sensory processing disorder.
Giveaway
GIVEAWAY ENDED AND WINNER NOTIFIED
Have you tried Creative Hands Text-Ur Foam 3D Activity Kits yet? BUY IT TODAY!