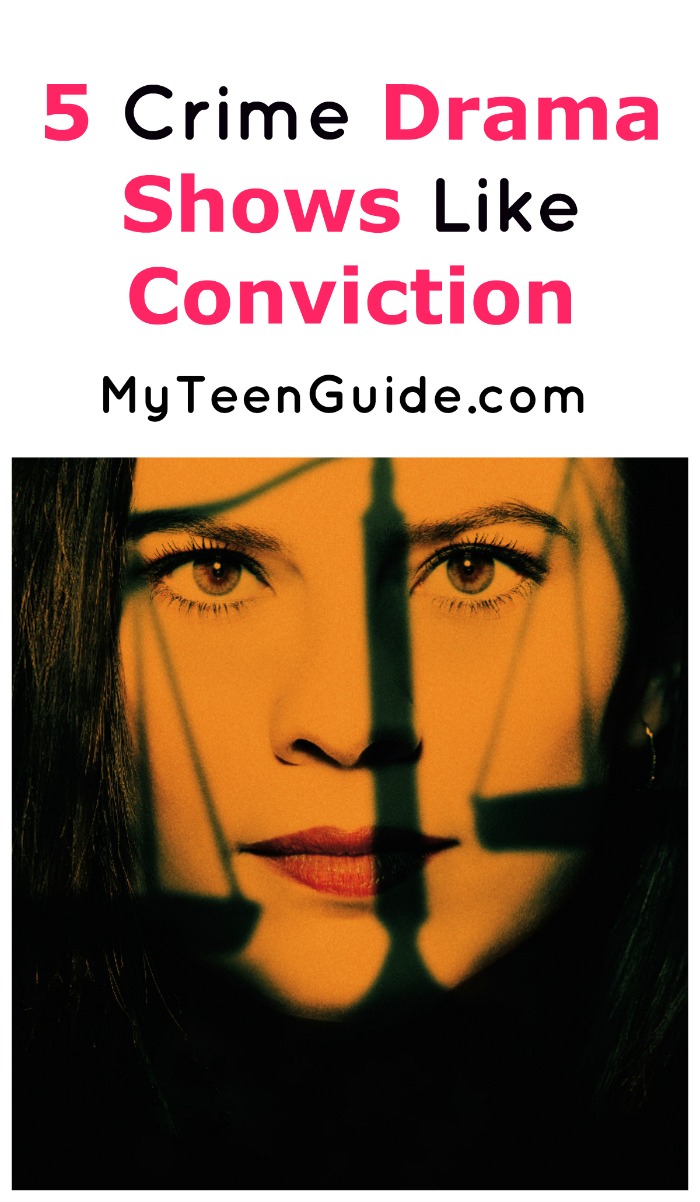 Love watch lawyers battle it out in the courtroom and beyond on TV shows like Conviction? We have a few more great legal dramas that you'll absolutely love! If you're a fan of the show, you know that Conviction is a relatively new show that premiered on October 3, 2016.  The series centers on Hayes Morrison, a former First Daughter of the United States, who is also an experienced defense attorney and is blackmailed by Conner Wallace, a district attorney, into taking charge of the Conviction Integrity Unit. Conviction stars Hayley Atwell as Hayes Morrison and Eddie Cahill as Conner Wallace. Here are some awesome TV shows like Conviction.
Get caught up with Conviction on Amazon! Buy the first season now. 
 TV Shows Like Conviction
Affiliate links included in this post. Thanks for your support!
The Divide
The Divide is a legal drama television series that aired for 1 season on WE TV, from July 16, 2014 to August 27, 2014. The series centers on Christine Rosa, an impassioned caseworker and Adam Page, a passionate district attorney, who have different views when it comes to the legal system. The Divide stars Marin Ireland as Christine Rosa and Damon Gupton as Adam Page.
Suits
Suits is a legal drama television series that has aired for six seasons on USA, premiering on June 23, 2011, with season 7 to premiere sometime in 2017. The series focuses on the lives of Mike Ross, a smart college-dropout who lands a job as a law associate with Harvey Specter, one of the top lawyers in New York City, even though Ross never stepped foot in a law school. Suits stars Patrick J. Adams as Mike Ross and Gabriel Macht as Harvey Specter.
Watch Suits for Free with Amazon Prime
Secrets and Lies
Secrets and Lies is a mystery anthology television series that has aired for two seasons on ABC, premiering on March 1, 2015. The series is based on the Australian drama television series of the same name, which aired for 1 season from March 3, 2014, to April 7, 2014. The series showcases the life of Andrea Cornell, a detective who investigates homicide cases. Secrets and Lies stars Juliette Lewis as Andrea Cornell. The second season is currently airing, with Cornell as the only returning character.
While you can watch each season as a standalone, the first season was definitely my favorite so far! You can buy episodes on Amazon and get caught up.
Raising the Bar
Raising the Bar is a legal drama television series that aired for two seasons on TNT, from September 1, 2008, to December 24, 2009. The series surrounds the lives of Jerry Kellerman, a public defender who often clashes with Judge Trudy Kessler and District Attorney Michelle Earnhardt. Raising the Bar stars Mark-Paul Gosselaar as Jerry Kellerman, Jane Kaczmarek as Trudy Kessler and Melissa Sagemiller as Michelle Earnhardt.
Murder One
Murder One is a legal drama television series that aired for two seasons on ABC, from September 19, 1995, to May 29, 1997. The series centers on Theodore Hoffman, a prominent defense attorney in Los Angeles who is tasked with defending Neil Avedon, a famous actor, with drug and alcohol issues, accused of murder. Murder One stars Daniel Benzali as Theodore Hoffman and Jason Gedrick as Neil Avedon.
Do you have any other favorite legal drama TV shows like Conviction? Share in the comments!