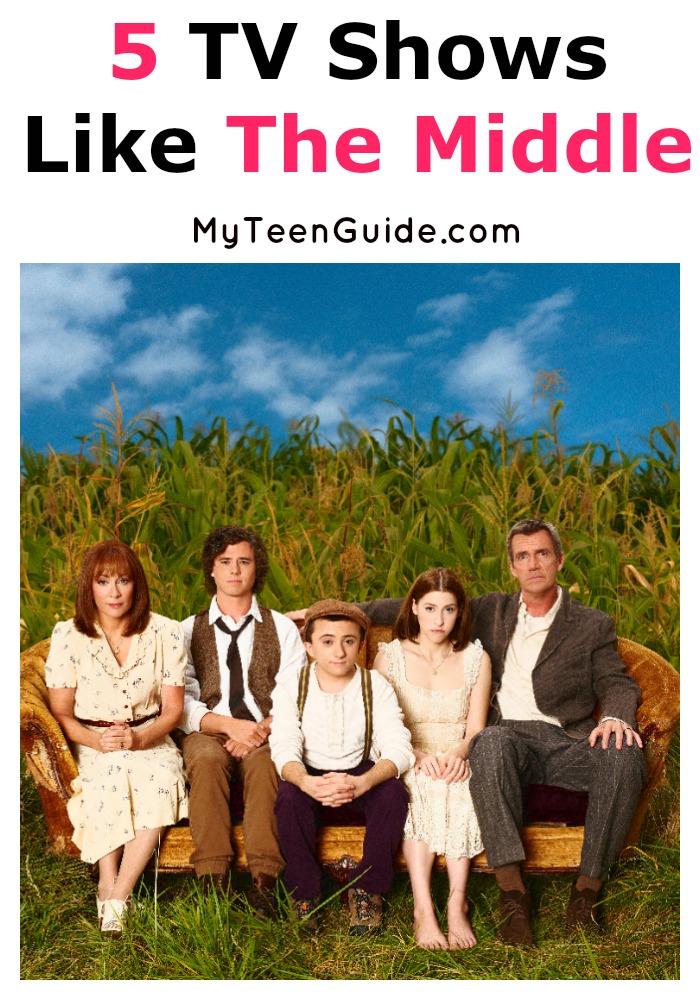 Looking for more TV shows like the Middle? I don't blame you, this is one of my favorite shows! The Middle is in the middle of its eighth season, no pun intended! It's a great series, don't you think? If you love watching TV shows about crazy and lovable families, there are plenty more to choose from! Here are five of the best to consider.
TV Shows Like the Middle
Last Man Standing
Mike Baxter, played by the hilarious Tim Allen, lives with his wife and three daughters. He's the head honcho of marketing for an outdoor sporting goods store who's trying his best to preserve some of his "manlihood" while living with four women.
Mike also happens to be into politics, which is a frequent theme of the series. His wife Vanessa (Nancy Travis) puts up with all of his macho behavior, but doesn't let anything he does get past her.
The sixth season of Last Man Standing debuted in September. The show frequently welcomes guest stars, some of which include Kim Kardashian, Patricia Richardson, Reba McEntire and Bill Engvall.
Modern Family
Modern Family premiered on ABC in 2009. It's been a hit, ever since the first episode aired. The series, which is set in sunny Los Angeles, showcases the zany lives of three families who also happen to be related.
One of the coolest things about Modern Family is that it's a "mockumentary." If you've never heard the term, it means that the characters in the show talk directly into the camera. This happens quite often and makes the series unique.
It won't take long for you to get to love Jay Pritchett, his kids, their kids and all of the antics they get into. Funnyman Christopher Lloyd came up with the idea for the series (along with Steven Levitan) after telling stories about his own "modern family." Season eight debuted in September.
Speechless
Speechless is a new ABC sitcom that was picked up for a full season shortly after the pilot aired. Follow J.J. Dimeo and his family as they move around the country, in an effort to find a great school for him.
J.J. has Cerebral Palsy and requires an aid to speak for him. But, that doesn't stop him from being a teenager with a somewhat sarcastic sense of humor. Tune in to find out if his take-charge mom will decide to stay put this time or move her brood to someplace new in search of J.J.'s ultimate education.
The Goldbergs
The Goldbergs follows the lives of the Goldbergs, a typical American family living in the 1980s. The series, which debuted in 2013, is loosely based on one of the show creators own childhood.
Featuring tons of nostalgic 80s memorabilia, young Adam spends most of his time capturing family memories on his prized video camera. That is, when his mom isn't embarrassing him! The Goldbergs is currently in its fourth season on ABC.
Black-ish
Meet Andre Johnson and his wife Rainbow. They're upper-middle-class, African American parents doing all they can to raise their kids in a predominately white neighborhood… with a whole lot of humor thrown in!
Already in its third season, Black-ish is an award-winning series you don't want to miss. This single-camera comedy is produced and narrated by Anthony Anderson who also happens to star in the show.
Of course, these aren't the only TV shows like The Middle. But, when you're searching for something similar to watch, these five shows fit the bill.
Which one do you think you'll get hooked on first? Do you have any other favorites with crazy families?