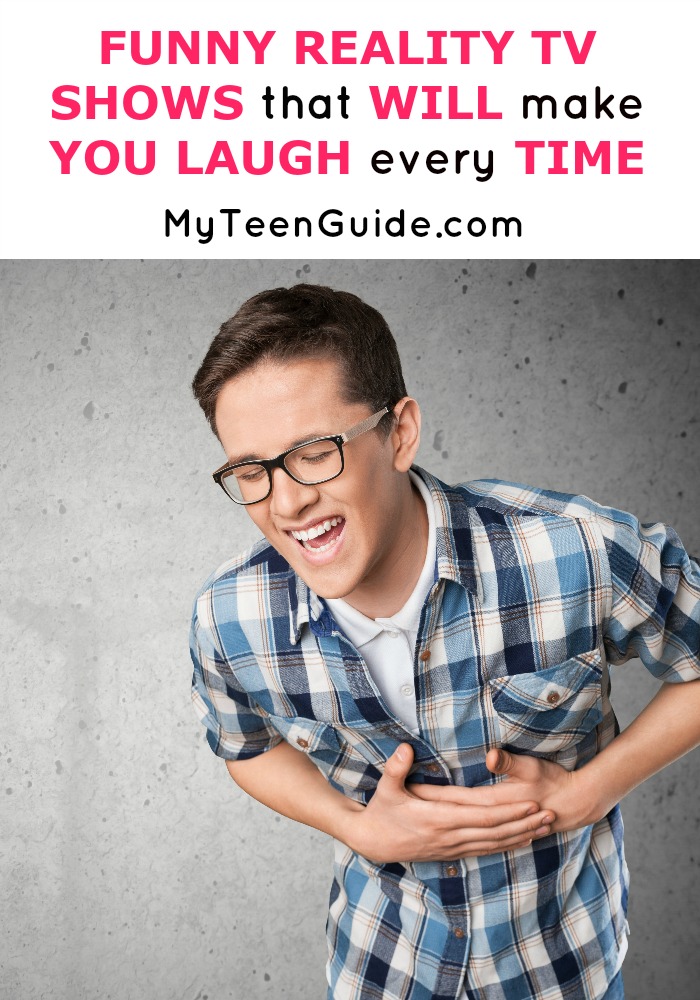 When the end of the day rolls around sometimes, I just need to cuddle with Bae and laugh our butts off with some funny reality TV shows. Same? It's not always easy to find a hilarious comedy in the middle of all the drama. While sometimes the drama can be funny, other times you're again left watching a catfight Real Housewives of Atlanta style. No thanks, funnies instead?  Ready to laugh?
Related: 5 Funny Movies Like Ghostbusters That Will Make You Laugh Every Time
Funny Reality TV Shows That Will Make You Laugh Every Time
America's Funniest Home Videos
America's Funniest Home Videos premiered on ABC on January 14, 1990. The show wrapped up its 26th season on May 22, 2016. AFHV features funny homemade videos that are sent in by television viewers. These videos often feature unintentional incidents, mishaps, and accident featuring adults, children, and pets. Currently, Alfonso Ribeiro is the host of the show and has been since the start of season 26.
Impractical Jokers
Impractical Jokers premiered on TruTV on December 15, 2011. The show just wrapped up their 5th season on May 12, 2016. Impractical Jokers involved hidden cameras and practical pranks. The show stars four comedians, who were high school friends: Joseph "Joe" Gatto, Brian "Q" Quinn, James "Murri" Murray and my personal favorite Salvatore "Sal" Vulcano. During each episode, they persuade each other to perform public pranks, which is filmed on camera. None of the guys know what the prank details. One of the guys is up first, so he is told to do something like walk up to an elderly on the street. They guys all have microphones attached to them, and the guy taking part also has an earpiece so he can hear what the other guys are telling him to do. If he fails to complete the prank, he is given a thumbs down. In the end, the one who has the most thumbs down is punished in a manner that is disgusting, scary, humiliating and embarrassing.
Related: 7 Snarky Deadpool Movie Quotes And Trivia For Every Marvel Fan
Last Comic Standing
Last Comic Standing premiered on June 1, 2003, and ran until August 9, 2010. After a short hiatus, the show came back on from May 22, 2014, and concluded September 9, 2015, after nine seasons. The show featured a group of comedians who are all trying to win the top prize. From season 1 through season 7, the top consisted of a cash prize as well as a TV special. However, that changed before the start of season 8, when the winner was awarded a cash prize and a talent deal with NBC.
Punk'd
Punk'd premiered on MTV from March 17, 2003, until May 5, 2007. The series was revived several years later when the BET network picked up the show, first airing on August 18, 2015.Actor Ashton Kutcher created, produced and hosted in the beginning. The show was created to perform various pranks on celebrities, with hidden cameras present. There have been tons of celebrities being Punk'd on TV. One of the best ones is when Ashton tricked Justin Timberlake into believing his home and everything in it had been repossessed.
Which of these funny reality TV shows have you watched? Which one are you looking forward to watching? Tell me in the comments!
Copyright: Vector Image by StockUnlimited