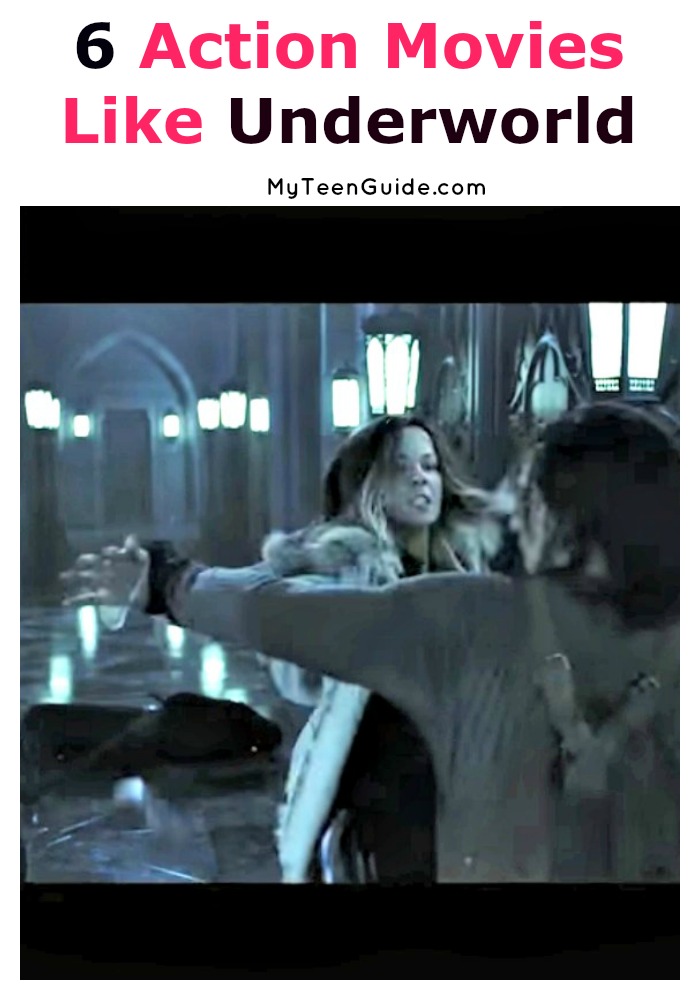 Looking for action movies like Underworld 5: Blood Wars? Check our list below! Underworld: Blood Wars is an upcoming action horror movie that will be in theaters on January 6, 2017. The movie is about Selene, played by actress Kate Beckinsale, who attempts to end the war between the Vampires and the Lycans. Here are some other great movies like Underworld: Blood Wars.
Related –> Best Quotes from Underworld Movies
Top Movies like Underworld 5: Blood Wars
1- Daybreakers-
Daybreakers is a 2009 science fiction horror movie. It takes place in the year 2019 and focuses on Edward Dalton, the head hematologist for a large pharmaceutical company. He works together with a covert team of vampires to save the human race. Daybreakers stars Ethan Hawke as Edward Dalton.
2- Ultraviolet-
Ultraviolet is a 2006 dystopian science fiction action thriller movie. It focuses on Violet Song, a woman who is infected with hemoglophagia, which gives her superhuman powers. She is tasked with protecting Six, a boy who has blood that may be a cure for the disease. Ultraviolet stars Milla Jovovich as Violet Song and Cameron Bright as Six.
3- The Last Witch Hunter-
The Last Witch Hunter is a 2015 dark fantasy action movie. It centers on Kaulder, an immortal witch hunter, who must stop a plague that was unleashed by a group of evil witches. The Last Witch Hunter stars Vin Diesel as Kaulder.
4- The Covenant-
The Covenant is a 2006 supernatural horror movie. The movie showcases 4 popular teenage boys: Caleb Danvers, Pogue Parry, Reid Garwin and Tyler Simms. These boys are known as the Sons of Ipswich, descendants of witches. The boys find themselves in a battle with a 5th power that they thought died out long ago. The Covenant stars Steven Strait as Caleb, Taylor Kitsch as Pogue, Toby Hemingway as Reid and Chace Crawford as Tyler.
5- Abraham Lincoln: Vampire Hunter-
https://youtu.be/34x6m-ahGIo
Abraham Lincoln: Vampire Hunter is a 2012 dark fantasy action horror movie. It is based on the 2010 book of the same name by Seth Grahame-Smith. The movie focuses on Abraham Lincoln, the 16th President of the United States, who is secretly also a vampire hunter. His task is to eliminate the vampires who are planning to take over the United States. Abraham Lincoln: Vampire Hunter stars Benjamin Walker as Abraham Lincoln.
6- BloodRayne-
https://youtu.be/F_dmvG9QM8U
BloodRayne is a 2005 fantasy action horror movie that is based on the video game of the same name. The movie takes place in 18th century Romania and focuses on Rayne, a vampire who escapes from a freak show she was once a part of. She then teams up with some vampire slayers named Sebastian, Vladimir and Katarin, to kill the Vampire King Kagan, who raped and killed her mother. BloodRayne stars Kristanna Loken as Rayne, Matthew Davis as Sebastian, Michael Madsen as Vladimir, Michelle Rodriguez as Katarin and Ben Kingsley as Kagan.
Which of these Movies like Underworld 5: Blood Wars will you be watching first?