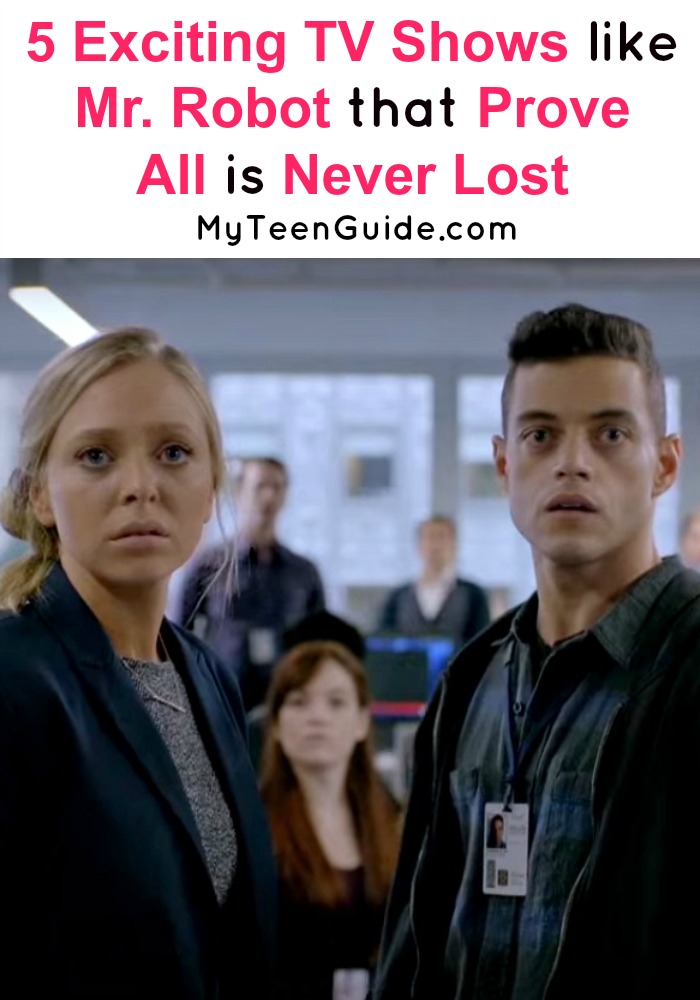 If you are itching to find shows like Mr. Robot you are in the right place! With the third season of Mr. Robot slated to air sometime in 2017 , you still have time to start and binge watch maybe finish a similar show. If you've finished season two, check out these shows stat. (there is even one to watch on Netflix, score!) Each of them is as action-packed as Mr. Robot and you might even end up with a new favorite!
Related –> 5 Shows Like Hart Of Dixie
12 Monkeys
James Cole is a time traveler. His mission in 12 Monkeys is to save the world from a deadly virus. He arrives back to present-day from the year 2043, where it killed almost 94 percent of the world's population.
Cole is frantically trying to stop the organization referred to as "The Army of the 12 Monkeys" from releasing this horrendous, catastrophic illness. Luckily, he has help by his side. Together with a mathematical genius and a brilliant virologist, he sets out to save the world. Just like Mr. Robot, season three of 12 Monkeys will premiere sometime in 2017, with a total of 10 new episodes.
Related –> 5 Creepy TV Shows Like Stranger Things That Will Make Your Skin Crawl
Halt and Catch Fire
Halt and Catch Fire debuted in 2014 on AMC. The series was very well received. So much so that the fourth and final season premiered earlier this month. Set in the 1980s, the show revolves around the computer revolution. The first two seasons are set in Texas. The last two seasons take you to Silicon Valley. Where else, right?
You'll meet a trio of men… a prodigy, an ex-IBM executive, and a computer engineer. All of these individuals have dreams of constructing the next big supercomputer. Will they succeed before the "big guys" get wind of their plans?
Humans
Humans takes place in a present-day parallel world. In this world, every family has a robot servant. These robots are so close to real humans, their interaction is transforming the way people live.
If you can't get enough of shows that feature things like robotics and artificial intelligence, you don't want to miss this AMC series. Starring Gemma Chan, the first season produced eight episodes. Season 2 is slated to air in the UK later this year and in the U.S. sometime in 2017.
Sense8
Sense8 is a made for Netflix original series that debuted in 2015. It's a story about eight people who have never met. All from different parts of the world, they each have a vision of a violent death and soon discover they are what is referred to is "sensates." In other words, they're able to communicate with each other as well as share their knowledge and skills.
Follow the group as they try to figure out why they have this unusual connection, while trying to stay safe at the same time. You never know who'll try to tap into their psychic link. Evil is everywhere! In total, there are 22 episodes available for your viewing pleasure.
The Leftovers
This HBO series is based on a book by the same name, written by Tom Perrotta. It premiered in 2014. The final season is slated to debut sometime in 2017.
The storyline begins three years after two percent of the entire population disappears mysteriously. You'll meet a group of New Yorkers who do their best to go on with their lives, even though they're still mourning their lost loved ones. To date, there are 30 episodes available.
Now that you're somewhat familiar with TV shows like Mr. Robot, do you plan on watching any of them? We live in a world of technology, after all. You never know, one day these scenarios may even come true.