Fire up those lightning fast reflexes! You're going to need them for one of my favorite new runner-style games: DogVilla Saga! Check out my review, then download it yourself for iOS!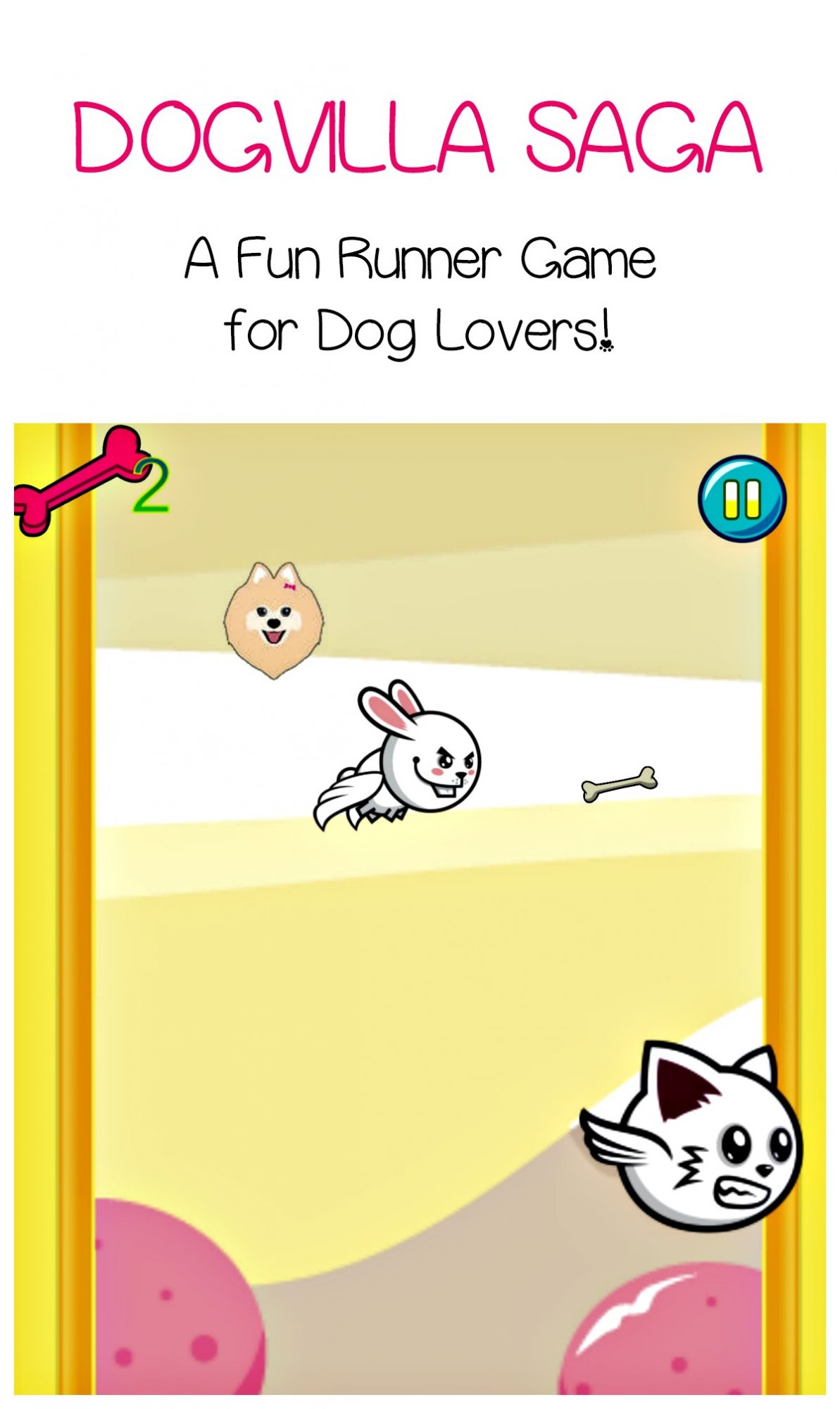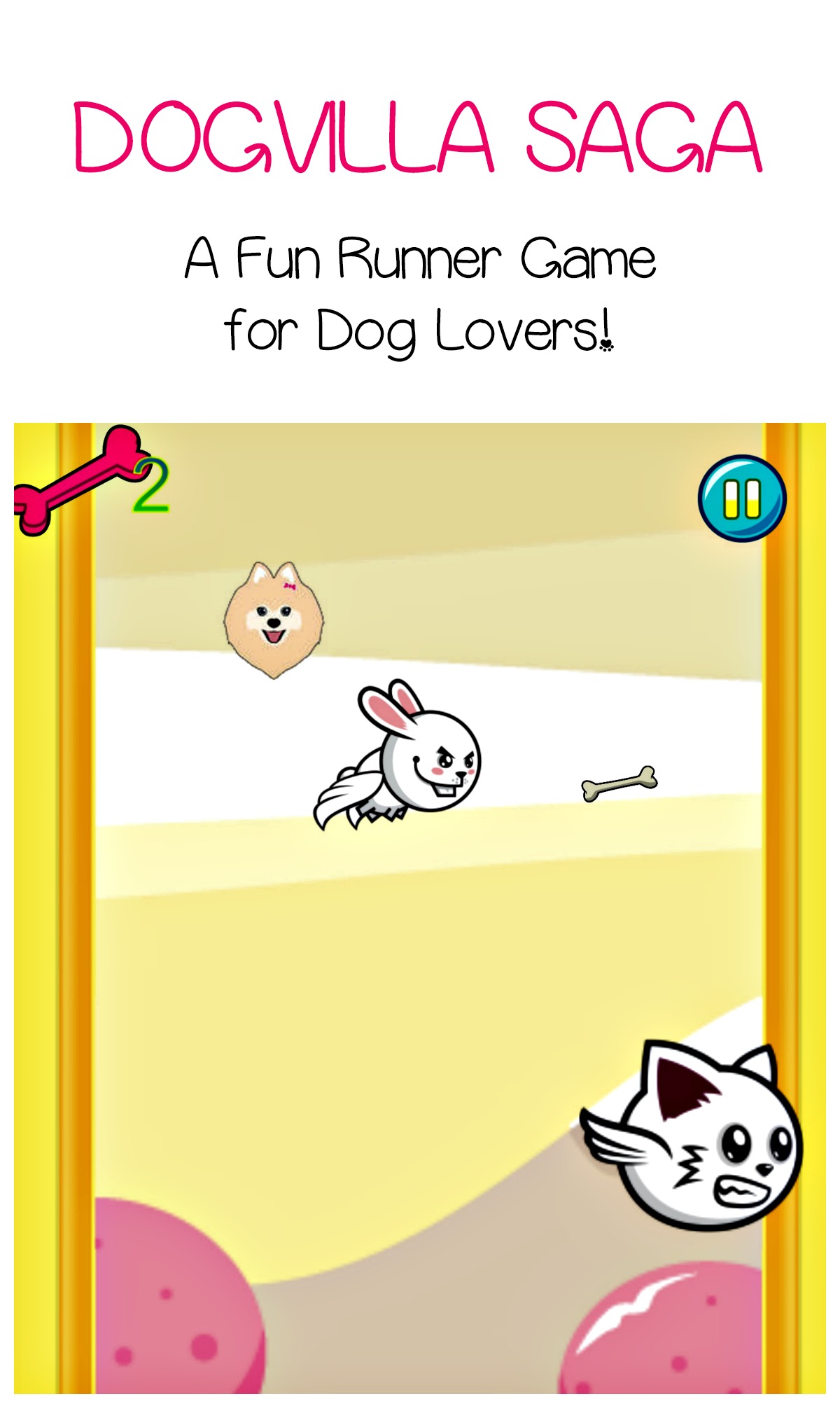 So, I say "runner style" because while it's very much like an endless runner, it's also a little different. I feel like there should be a category of games called "fallers," lol. Things fall and you have to avoid or catch them. What would you call that? Anyway, I digress. How about we just call it "fun" and be done with it? 😀
I am always on the hunt for new games that take seconds to learn yet keep me engaged for hours. I check the App Store pretty much every single day looking for the latest and greatest game! My rules are pretty simple: it has to be fun (obviously), can't take up oodles of space on my iPad (I made the mistake of getting just a 32GB one, thinking that would be PLENTY of space, big mistake, right?) AND it can't eat up my battery in seconds flat. Oh, and I have to be able to pick it up whenever I want, then put it down for days without losing out on major bonuses and what not. You'd be amazed at how hard it is to find games that fit all of my super simple criteria!
DogVilla Saga Game App Review
*OFW Games is a sister company to My Teen Guide. All opinions, as always, remain my own.
DogVilla Saga is one of those games that not only entertain you, but also younger kids. So basically, if you babysit or have younger siblings, you can hand over your device and let them go to town for a bit while you make lunch. The graphics are bright and cheery, the music is perky without being annoying, and the game is more challenging than you might expect!
It only takes a minute to learn how to play. The controls are fairly intuitive. Just swipe to move your darling doggy. Your goal: collect as many bones as possible without getting eaten by vicious flying cats and bunnies. Hey, they have some pretty mean claws!
DogVilla Saga Game features include:
Easy instructions get you into the gameplay fast
Improve your jumping skills and reflexes
Free to play. It's supported by ads. If you want to ditch the ads you can always upgrade to the Pro version.
Cheerful music and great graphics
24 Exciting Levels that get harder as you go!
The ability to unlock new puppies by collecting bones
This game is perfect for dog lovers! Get it in the App Store for free, or pay $1.99 for the Pro version!
What are some of your favorite dog-centric games? Share below!