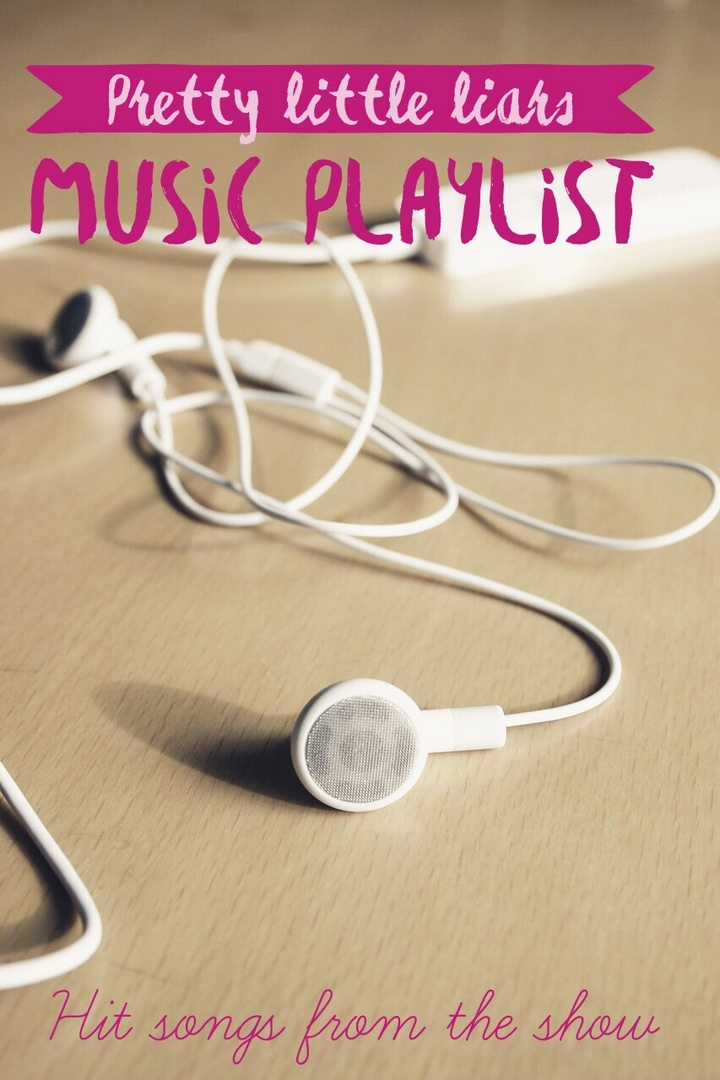 Over the last six years of Pretty Little Liars, chances are you've heard some pretty great tunes playing! Between all the school dances that A's ruined, the nights hanging out at the coffee shop and just plain awesome background music, the show has plenty of music to add to your playlist. Check out some of the best Pretty Little Liars music!
Related: Got a Secret, Can You Keep It?: Pretty Little Liars Theme Song Lyrics
Pretty Little Liars Music Playlist
Season 1
I'm Not Calling You a Liar by Florence & The Machine- Episode 22- For Whom the Bell Tolls.
Glitter in the Air by Pink- Episode 19- A Person of Interest
I Won't Apologize by Selena Gomez- Episode 16- Je Suis Une Amie
No One is to Blame by Howard Jones- Episode 14- Careful What U Wish 4
I Won't by Colbie Caillat- Episode 1- Pilot
Season 2
Just a Kiss by Lady Antebellum- Episode 25- Unmasked
Hidden Agenda by Fur Patrol- Episode 15- A Hot Piece of A
Change My Needs by Scars on 45- Episode 8- Save the Date
Into the Fire by Thirteen Senses- Episode 4- Blind Dates
Jar of Hearts by Christina Perri- Episode 1- It's Alive
Season 3
I Won't Let You Down Again by Matthew Perryman Jones- Episode 23- I'm Your Puppet
Glitter and Gold by Rebecca Ferguson- Episode 20- Hot Water
Please Don't Find Me by Civil Twilight- Episode 19- What Becomes of the Broken Hearted
Shout Now by Melissa Etheridge- Episode 16- Misery Loves Company
Falling for You by Nick Howard- Episode 14- She's Better Now
Season 4
Love Like Cyanide by The Rescuers- Episode 22- Cover for Me
Ride with the Tide by Emilie Mover- Episode 19- Shadow Play
Cruel World by Jules Larson- Episode 16- Close Encounters
Building the Dream by Hollywood Film Music Orchestra- Episode 14- Who's in the Box
Babyfish by Chris Arena- Episode 10- The Mirror Has Three Faces
Related: How it All Started on Pretty Little Liars
Season 5
Unwritten by Natasha Bedingfield- Episode 25- Welcome to the Dollhouse
A Pain That I'm Used To by Amertiz- Episode 23- The Melody Lingers On
The Girls by Calvin Harris- Episode 20- Pretty Isn't the Point
Wildest Moments by Jessie Ware- Episode 17- The Bin of Sin
Never Get to Heaven by Sarah Blaine- Episode 2- Whirly Girly
Season 6
Ace in the Hole by Saint Motel- Episode 5- She's No Angel
Doing Nothing by Casey Lee Hurt- Episode 3- Songs of Experience
Take Shelter by Delta Spirit- Episode 2- Songs of Innocence
Walking After Midnight by Patsy Cline- Episode 1- Game On, Charles
Season six is only half over, so I'm sure there will be even more great music to come! We'll just have to keep watching and see…or hear!
What Pretty Little Liars music is on your playlist? Tell us in the comments!