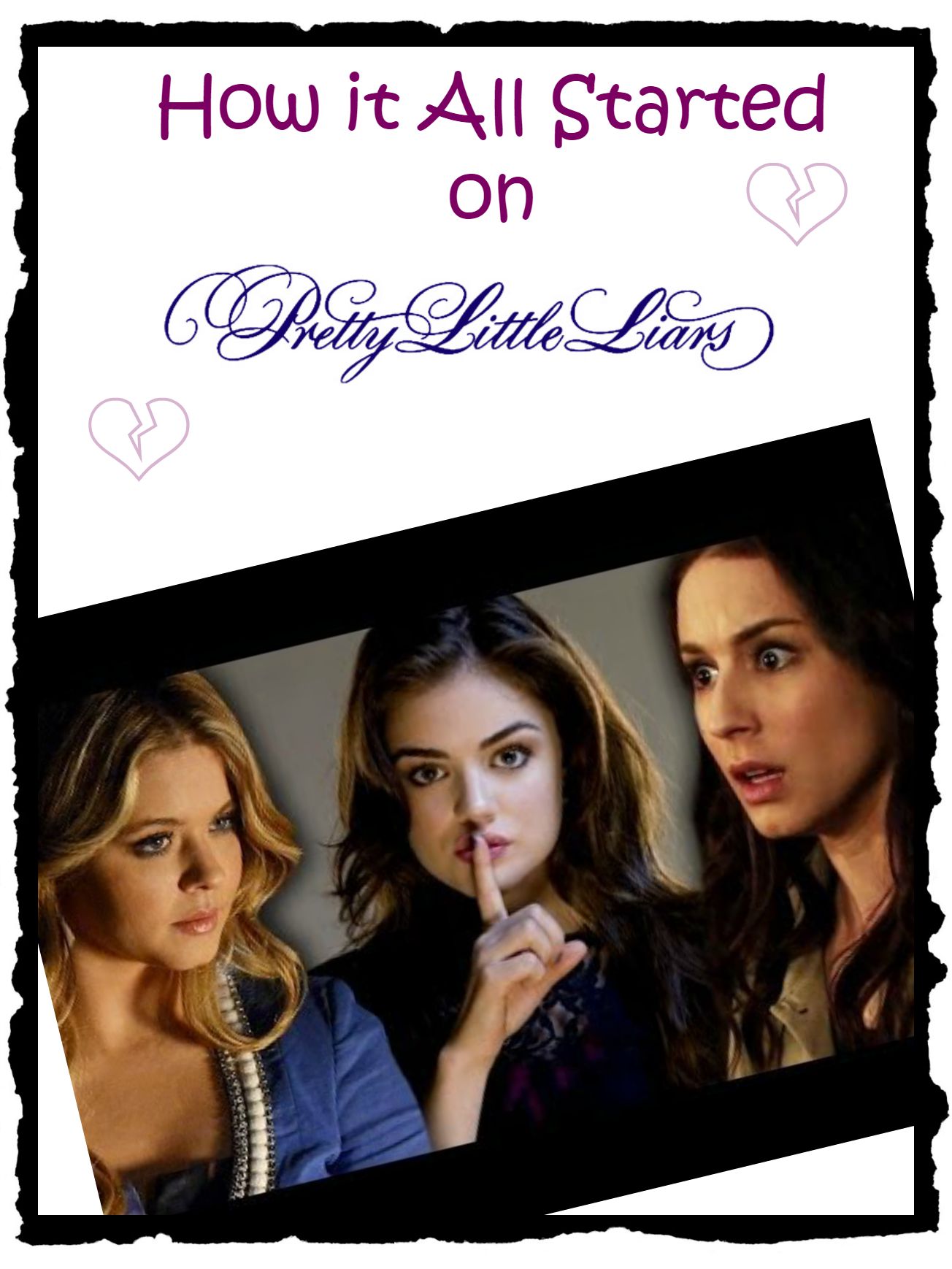 Pretty Little Liars is a teenage drama, thriller and mystery series all rolled up into one. It is loosely based off the books that were written by author Sara Shepard. The show first began in June of 2010 when ABC Family first ordered just 10 episodes of the show but later ordered 12 more for the season when the show did so well. Season 1 ended in March of 2011. In June of 2014, PLL was renewed for seasons 6 and 7, with the 7th season being the final one of the series. We may not know how it will end, but we do know how it all started on Pretty Little Liars!
Related: 5 Insanely Hot Summer Shows for Teens
How it All Started on Pretty Little Liars
This post contains affiliate links.
Pretty Little Liars takes place in the fictional town of Rosewood, a quiet and pristine Pennsylvania town filled with many secrets. Fun fact: I actually live within 2 hours of the fictional town, based on clues throughout the seasons! For all I know, it could actually be within a few minutes drive! They mention a lot of places near me: Allentown, Scranton, Delaware Water Gap. Yes, I spent a lot of time trying to figure out where this imaginary place is.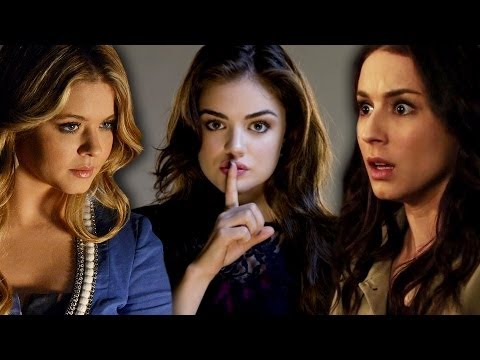 Most of the secrets belong to four friends in town: Emily, Spencer, Aria and Hanna. These secrets start to come to light when the clique's leader, Alison suddenly vanishes during a slumber party on Labor Day. A year goes by, the girls grow apart. In Aria's case, REALLY far apart: she moves to Iceland with her family. When she moves back, though, things get dicey.

The four girls begin to get mysterious text messages from someone known as A. The girls face roadblocks as their friendships are tested and deep dark secrets are revealed. The show stars Shay Mitchell playing the role of Emily, Troian Bellisario playing the role of Spencer, Lucy Hale playing the role of Aria, Ashley Benson playing the role of Hanna and Sasha Pieterse playing the role of Alison. Did you know that, at the time of the first episode, Sasha was the only one out of the group that was actually still  a teenager?
Alloy Entertainment developed the series as a sort of Desperate Housewives for the younger crowd. The first book of the series came out in October of 2006 and Alloy Entertainment announced in June of 2008 that they were crafting a TV pilot of the show for ABC Family. The pilot episode of PLL was shot in Vancouver, with the rest of the episodes taking place in Los Angeles. Most of the shows are filmed at Warner Bros. studio.
Casting for the show began in October of 2009 with Lucy Hale (Aria) being cast first, followed by Ian Harding (Ezra) and Troian Bellisario (Spencer), all being cast in November of 2009. It was confirmed that Shay Mitchell (Emily), Ashley Benson (Hanna), Bianca Lawson (Maya), Roark Critchlow (Tom), Laura Leighton (Ashley) and Nia Peeples (Pam) were all cast in December of 2009. Later that month, Sasha Pieterse (Alison), Torrey DeVitto (Melissa) and Janel Parrish (Mona) were all cast for the show.
Pretty Little Liars was picked up by ABC Family in January of 2010 for 10 initial episodes. In April of 2010, Holly Marie Combs (Ella), Chad Lowe (Byron) and Tammin Sursok (Jenna) were cast. The show premiered in June of 2010. In January of 2011, the role of Logan was given to Tilky Jones. In April of 2011, Annabeth Gish was cast for the role of Anne. In May of 2011, Andrea Parker was cast for the role of Jessica. In June of 2011, Natalie Hall was cast for the role of Kate, replacing Natalie Floyd. In 2012, Tyler Blackburn (Caleb) was upgraded to a main character as was Janel Parrish (Mona).
Do you watch Pretty Little Liars? Who is your favorite character?