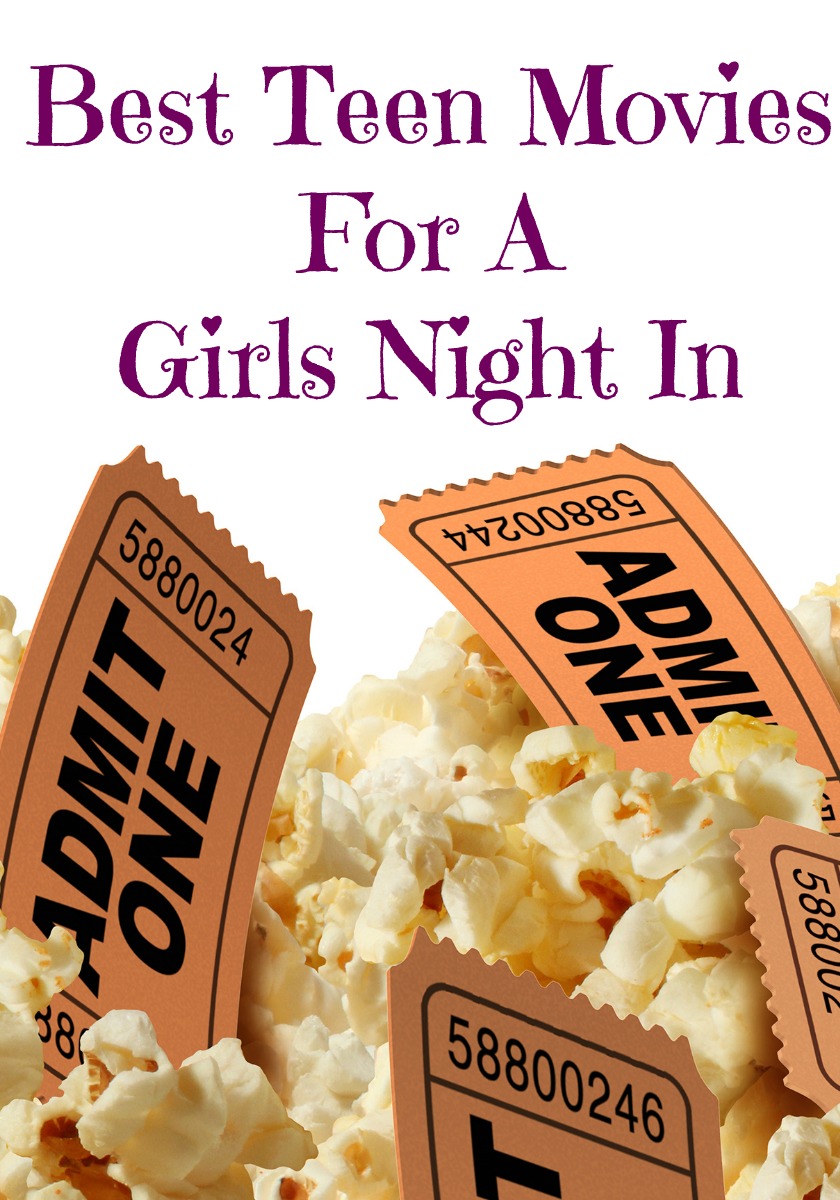 If you are planning a girls night in for you and your friends, what sort of teen movies should you be thinking about checking out on Netflix?  After the pizza and ice cream and manicures and pedicures, pop the popcorn and pile up the pillows and blankets and push play on one or more of these flicks!
Related: Awesome Movies For Your Next Sleepover Party
Best Teen Movies on Netflix for Girls Night In
Bring It On: Originals are always the best.  This is definitely one for the girls!  Scandal erupts when the champion squad discovers their previous captain stole all their routines from an inner-city squad.  Now, without that captain to blame, the new captains have to scramble at the competition.  Cheerleaders, scandal, and Kirsten Dunst.  Maybe while you are at it you can check out the sequels Bring It On: In It To Win It (2007) or Bring It On: All or Nothing (2006).
Mean Girls: We have all known them, whether we were their target, witnessed their elite table at lunch, or heard their snide remarks while walking the halls.  This movie couldn't be more real if it were a reality tv show.  New girl in school falls for the popular girl's ex-boyfriend.  You can imagine how the movie goes.  Also, it is written by Tina Fey, and stars Lindsay Lohan (before she fell apart) need I say more?
Grease: This is one of my all time favorites.  Greaser bad boy Danny (John Travolta) meets good girl Sandy (Olivia Newton-John) on vacation and fall in love.  Little did either one know she would end up at his high school for their senior year.  Danny has a reputation to uphold, but that is not the boy Sandy fell in love with over the summer.  Can they rekindle their summer love?  It is a musical, but you might be surprised that you already know some of the songs.
Related: Best Teen Love Stories On Netflix
17 Again: Zac Efron.  Enough said.  Ok I will give you a bit more info.  Ever wish you could go back and make some changes?  Rewrite history so to speak?  Well Zac gets to do just that.  His adult life didn't turn out quite like he had hoped, he wishes he could go back and make some changes and he does.  You have to watch it to find out how that goes for him.
Clueless: A blast from the past (1995 to be exact).  Rich girl takes a new girl under her wing and tries to make her popular, but she is so awkward in the process and has a hard time grasping the 'regal' attitude that goes along with being rich and popular.  Ever heard the phrase 'as if'?  This is where it comes from.  Valley girl through and through!  These aren't mean girls, completely different movie.
Of course there are tons of chick flicks, depending on your age and tastes.  This list could have easily been a list of top 50 (maybe another day).  My friends and I used to spend our weekends browsing Block Buster (oh boy do I feel old now!) and picking out a few movies to sit and binge watch on a Friday or Saturday night.
What would be your best teen movies for a girls night in?  Post your suggestions below in the comments section!