Samples & prizing for this post are provided by Disney Enterprises, Inc. All opinions are our own.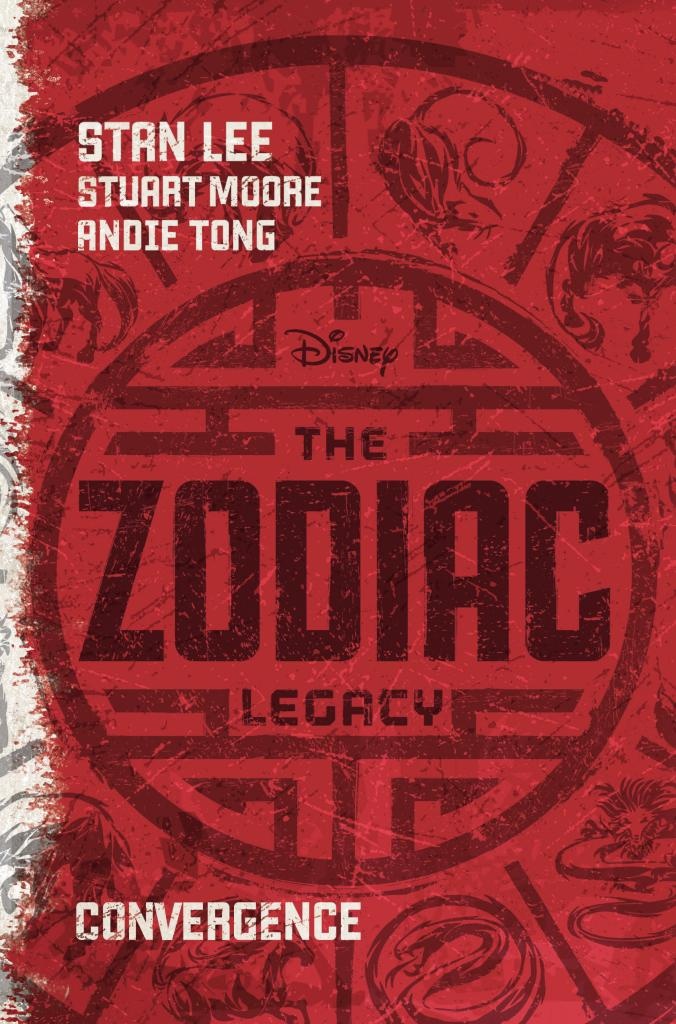 Do you have any Stan Lee fans in your house? If your kids love Spiderman, the X-Men, the Fantastic Four or the Hulk then, yes, you sure do have a fan! Stan Lee created all those characters! He's also one of the authors of  THE ZODIAC LEGACY: CONVERGENCE , and exciting new book for middle-grade kids! It has everything you would expect to find in a Stan Lee work: magic, intrigue, adventure and amazing characters!
About The Zodiac Legacy: Convergence
Twelve magical superpowers

One sinister conspiracy

One unlikely hero.

Stan Lee presents a brand new, magical, super-powered adventure! When twelve magical superpowers are unleashed on the world, a Chinese-America teenager named Steven will be thrown into the middle of an epic global chase. He'll have to master strange powers, outrun super-powered mercenaries, and unlock the mysterious powers of the Zodiac.
Sounds exciting, right? Jacob and I are still in the middle of this book, but so far it's everything it promises to be! You know how everyone is born under a certain Chinese Zodiac animal?  Well, in the Zodiac Legacy, people get the powers of the animal under which they are born. Usually, those powers are pretty dulled. Under a Convergence, though, they're heightened. That's when things really get interesting! I don't want to spoil any of the story!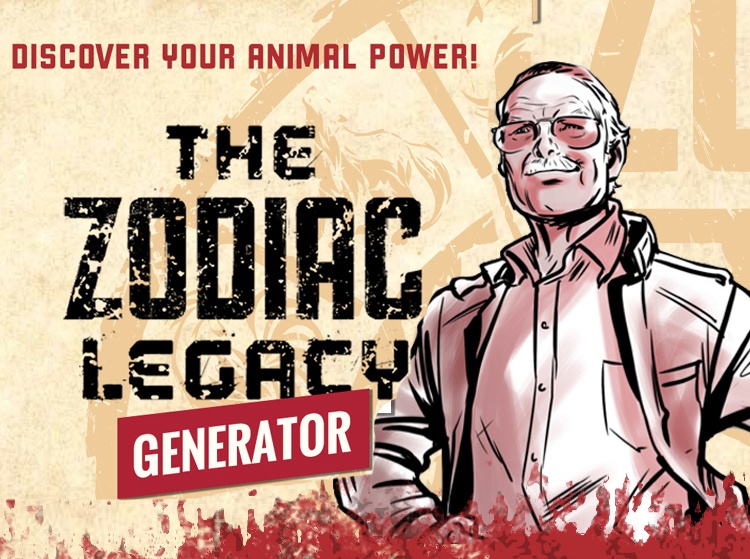 Which animal are YOU? Use the generator to receive your animal sign and description. Discover your best (and worst) attributes and get familiar with the characters from Convergence, book one of Stan Lee's The Zodiac Legacy. Here's my result! I'm a rabbit! Jacob is a Rooster.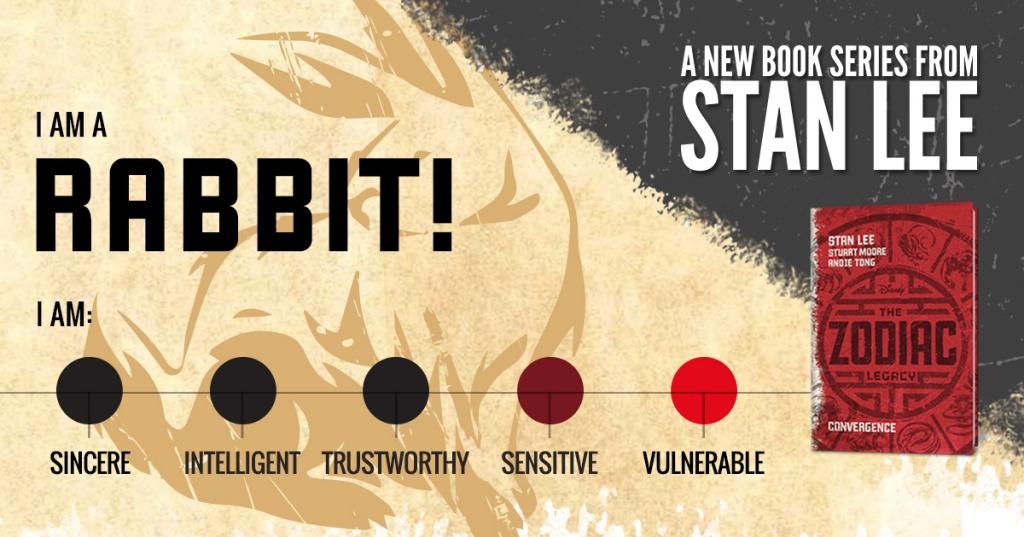 One thing that both Jacob and I really love about The Zodiac Legacy is the way it's kind of a hybrid between a graphic novel and a full-length regular novel. If your kids are more into Stan Lee's comics than reading longer text-heavy books, this is the perfect way to transition them or introduce them to novels. At just over 460 pages, it's a lengthy read. The action keeps the pace moving, so you won't want to put it down.
The graphics are pretty cool too. I like that they're richly detailed yet also subtle. They're all kind of muted in color, so they don't distract from the story or take away from your child's own mind visuals.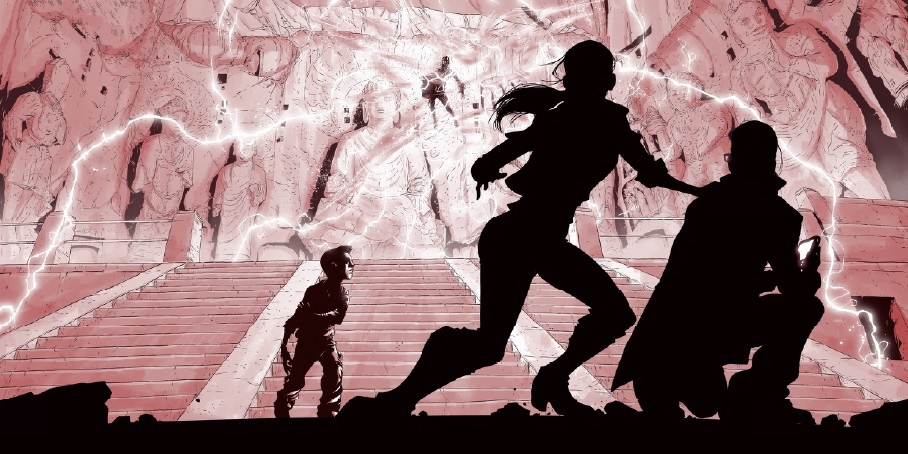 All in all, I'm really happy with The Zodiac Legacy: Convergence. I think that the characters and story line are exactly what you would expect from Stan Lee. I'm definitely looking forward to more books in the series. As far as age recommendations, Jacob is nine and has no problem reading it. It's a middle-grade book, so typically geared towards 10 and up.
Learn More at DisneyZodiac.com and Follow DisneyHyperion on Twitter to keep up with news.
IT'S TIME TO SAVE THE WORLD prize pack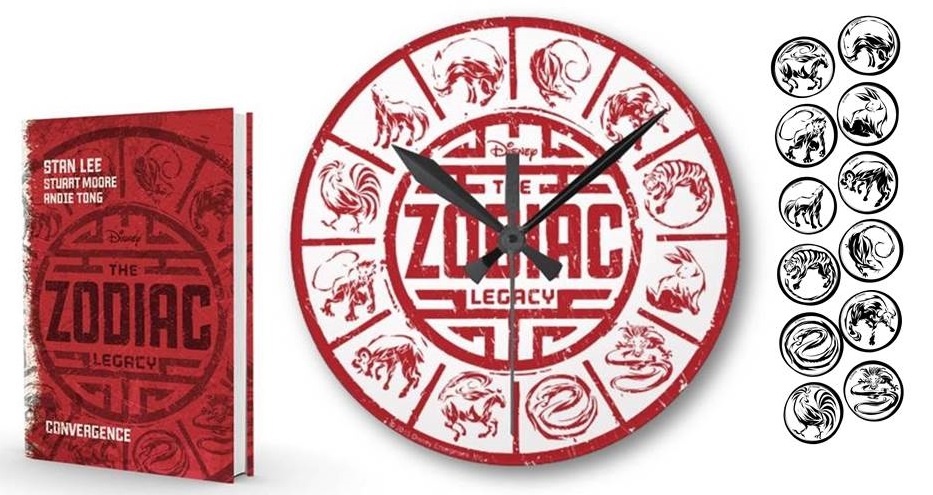 Enter for your chance to win:
a copy of The Zodiac Legacy: Convergence ,
a custom ZODIAC LEGACY clock,
PLUS custom ZODIAC LEGACY temporary tattoos.

Prizing & samples courtesy of Disney Enterprises, Inc. Giveaway open to US addresses only. Giveaway ends on February 27th.