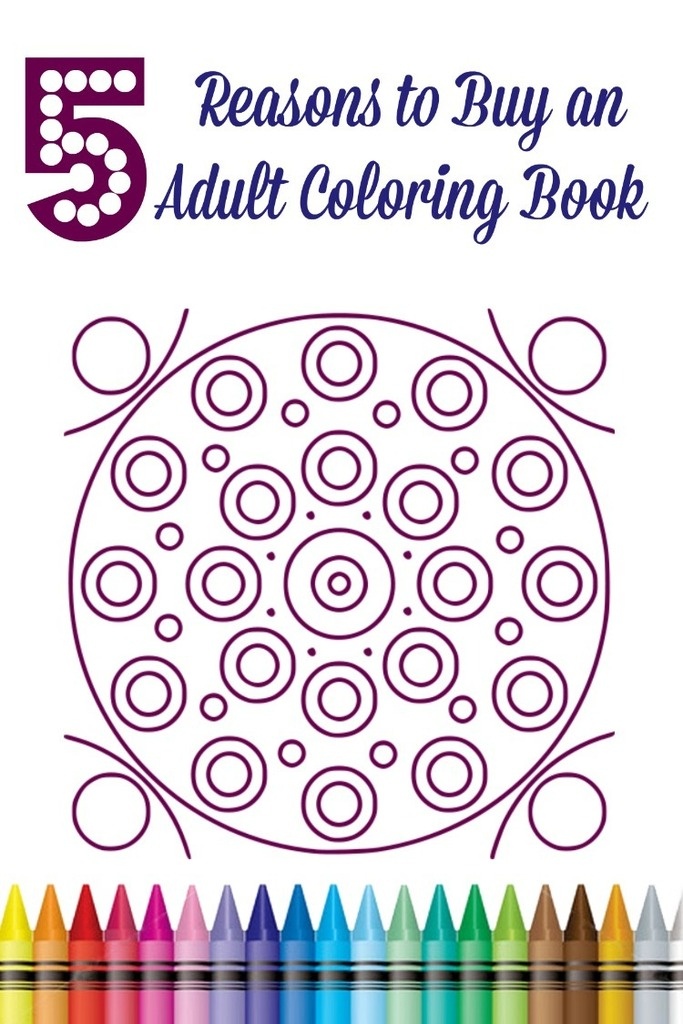 Have you heard of the new trend of adult coloring books? Well, I think it's pretty awesome! What better way to relax and chill out than pretending you're a kid again? I think I speak for a lot of us when I say that coloring time was the absolute best. Whether you like to doodle all over the page or color inside the lines, you have to check out these coloring books! It truly is a form of meditation, and it doesn't require any commitment. Grab your colored pencils and check out the five reasons to buy an adult coloring book below.
Why you want an adult coloring book!
Affiliate links included below.
1) FUN – First and foremost it's important to realize that coloring can be a lot of fun. Sure, it might sound silly but who cares? When was the last moment that you took some time for yourself? It's super important to let yourself have a little fun even if you only have 10 minutes!
2) DE-STRESS – Take a deep breath and relax. Self-care is so significant and relaxing is a big part of that. So pour yourself a cup of tea, light some of your favorite candles
and grab your coloring book and just enjoy being you.
3) IMAGINATION – Activate your imagination! You'll be surprised with yourself you might even do some of your best thinking while doodling. What happened to the imagination you had when you were a kid? Rekindle it with some coloring time.
4) PARTY – Yes, you can totally have a coloring party! Grab your friends, some healthy snacks, soothing music, candles and reinvent the true meaning of "Girls Night".
5) FOCUS – Are you having trouble focusing on your homework? Don't worry! Take 10 minutes, close your laptop, turn off your phone… yes, I repeat, turn off your phone. Grab a coloring book for 10 minutes and relax. Take some deep breaths and then return to your work feeling calm and relaxed.
The coloring isn't just for kids anymore and rightfully so because it's just way too much fun! Stop by your local bookstore or pop onto Amazon
and pick up one of these amazing adult coloring books today. You won't be disappointed, and you'll feel relaxed, calm and energized with this super fun activity. Whether you spend a few minutes coloring before bed, or with your friends or for a mid-day break – I promise you will have a blast! Sit back, relax and color.
What do you think of adult coloring books? I love them! Tell us your thoughts in the comments below. I value your opinions!