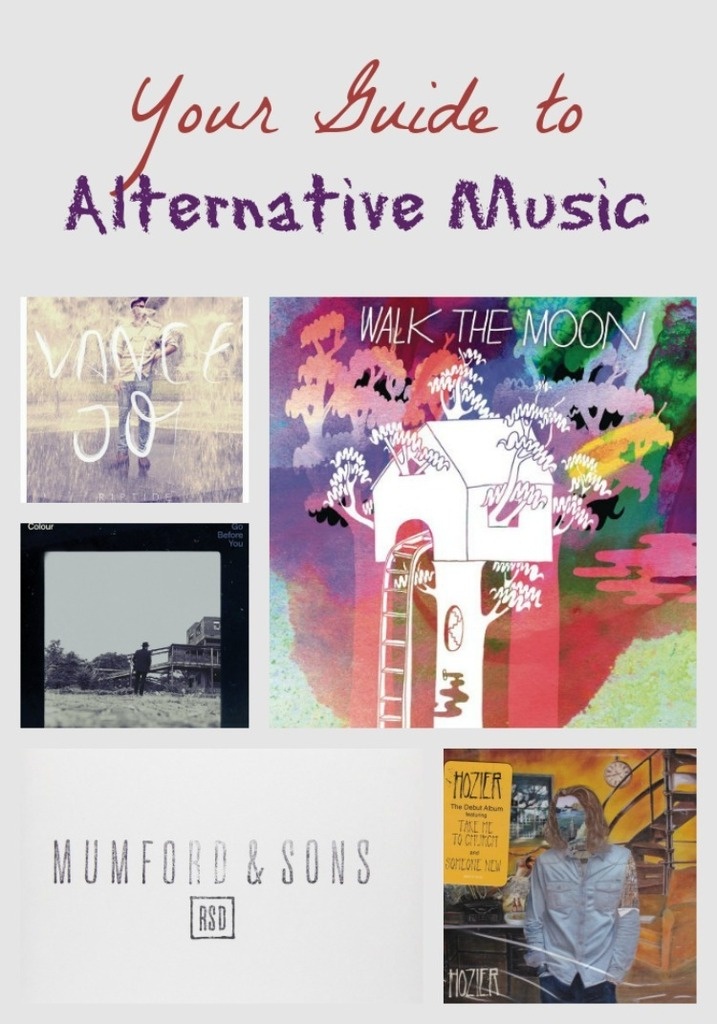 Alternative music is often overlooked but it definitely shouldn't be ignored! There are some incredible artists that you need to add to your playlist right now. Pop is often at the forefront of the modern music scene but it's time to explore some other genres of music as well. Check out this awesome list below to find out about some of the best alternative artists. You will not be disappointed. Alternative music is awesome for hanging out with your friends, studying or just simply relaxing after a long day.
This is your guide to alternative music!
Affiliate links included below.
1) Hozier
– This incredibly talented artist has made a name for himself. He burst onto the music scene with one of his most popular songs "Take Me to Church". One of my personal favourite songs is "Jackie and Wilson" from his self-titled album "Hozier". He's an incredibly talented musician – one to watch!
2) Mumford & Sons
– This band is truly remarkable. Their music is so raw and authentic – it's magical. Mumford & Sons are a must on any playlist! Their newest album is called "Wilder Mind" and is a work of art. You'll be singing along to their song "Believe" 24/7!
3) Walk The Moon
– You are probably familiar with this band and their ever-popular song "Shut Up and Dance". You will be dancing along to their music for weeks to come! Who's hosting the dance party?
4) City and Colour
– This band is truly a staple of alternative music! They are well-seasoned musicians who are extremely talented. Their newest album "If I Should Go Before You" was released on October 9, 2015. Make sure to check it out!
5) Vance Joy
– Joy's hit song "Riptide" will be stuck in your head for a long time but in the best way possible! You have to check out all of his music. Absolutely brilliant. One of my absolute favourite artists.
6) Hey Rosetta!
– I love this band! Their music is amazing and super relaxing! Some of their songs have that coffee shop vibe which is awesome for studying! I love their album called, "Second Sight"! Be sure to check them out!
Check out these fantastic artists and add them to your next playlist! It's great to explore many different genres within the music industry! Whether you want to relax or get pumped up, there's an alternative song for you! Explore!
What do you think of alternative music? Have you heard of any of these artists? Do you have a favourite song or album? Let us know in the comments below!