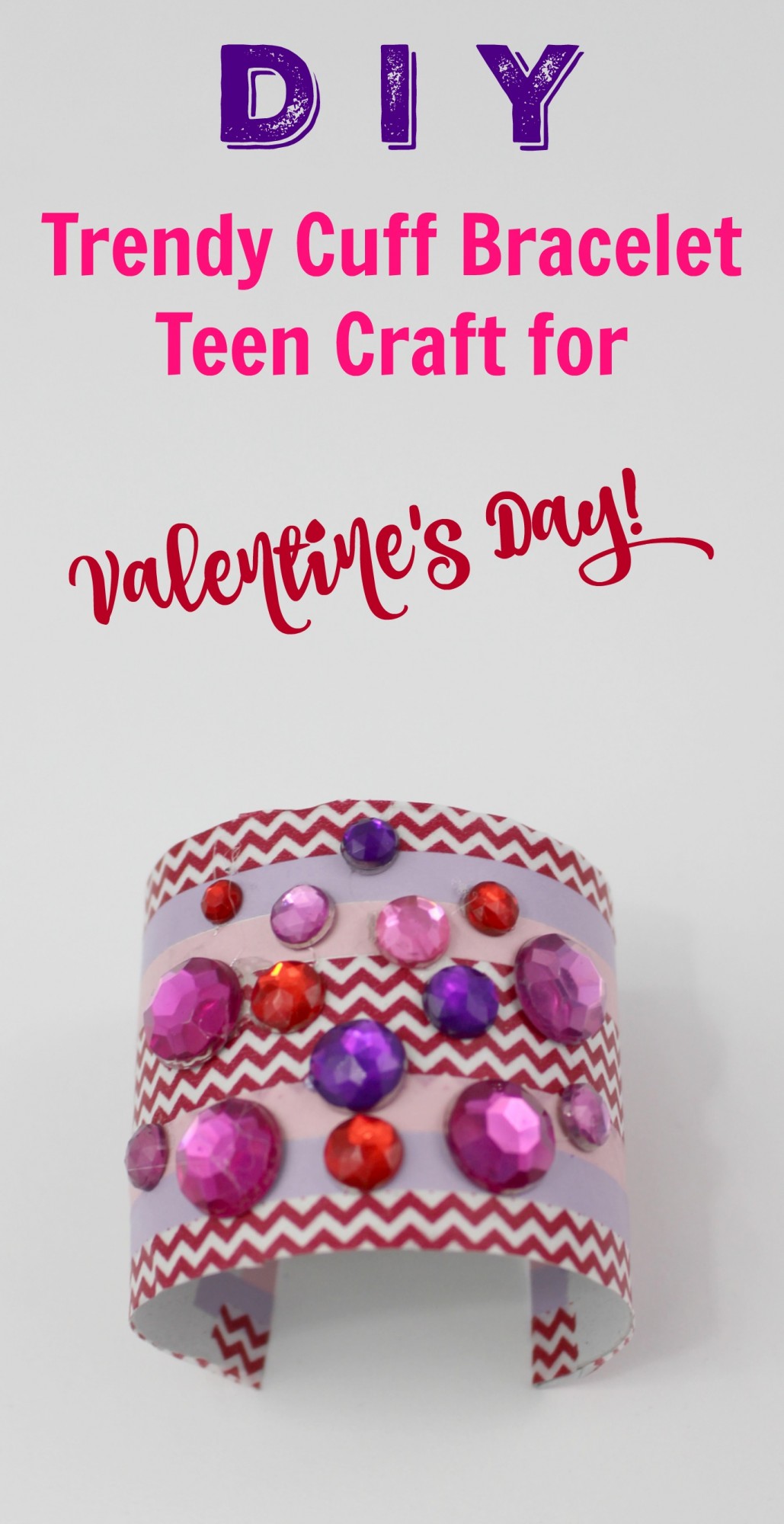 Valentine's Day is just around the corner, and I simply can not wait to create DIY Valentine's Day gifts. Though spending the day with Bae is fun, I love celebrating with my girls just as much. That's why this Valentine's Day I am making each of my girls a special Valentine's Day bracelet cuff. All of my squad loves sparkly accessories, and I know they will love this Valentine's day bracelet cuff. I'm making these to hand out as gifts this year, but it would also be super fun to make these with my girls! Here's how I'm making these darling bracelets, you can make one too!
DIY Valentine's Day Bracelet Craft
Affiliate links included below. Thank you so much for your support.
Supplies:
toilet paper roll
scissors
glue gun and glue sticks
Related: Craft a Unique DIY Gift Box to Fill with Holiday Cheer
How to Make:
Step 1.) Cut the toilet paper roll to the width that you want your cuff bracelet. Don't worry, no one will know the base of the cuff came from toilet paper when you are done!
Step 2.) Lay it out flat and starting from the center, add your washi tape strips to cover the cardboard tube base.
Step 3.) Use the scissors to trim the excess washi tape OR fold the ends underneath the bracelet. Your cuff should now look something like this.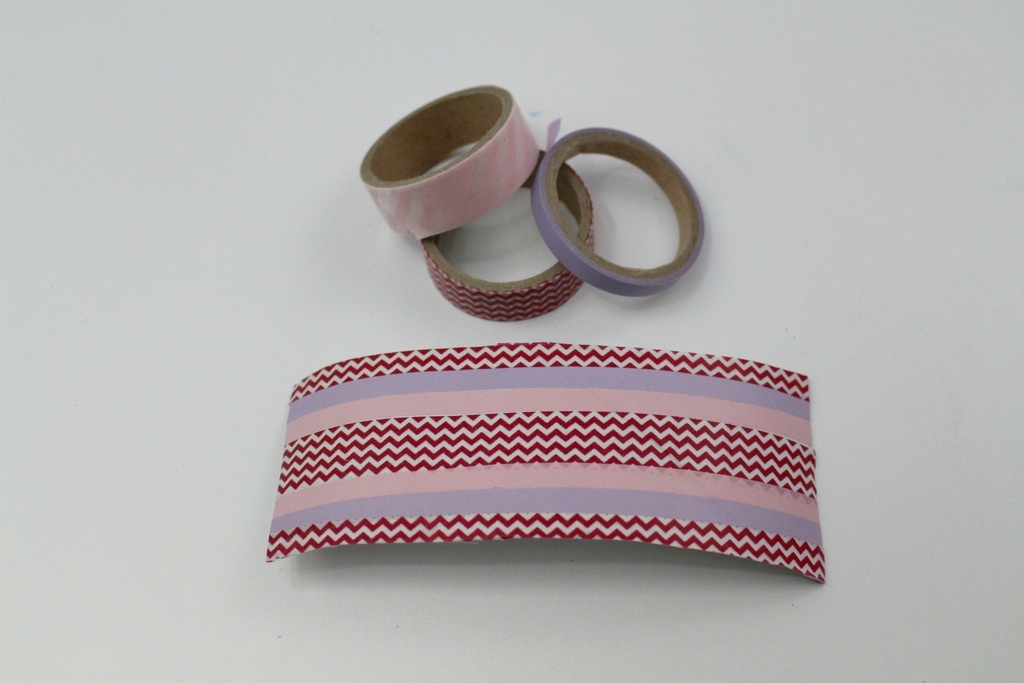 Step 4.) Use a glue gun to attach gems to the bracelet in whichever design you think looks nice.  (I've placed mine randomly on this bracelet)
Step 5.) Wear it fashionista! You can also give your cuffs as gifts for Valentine's Day! Save one for me, your new BFF right?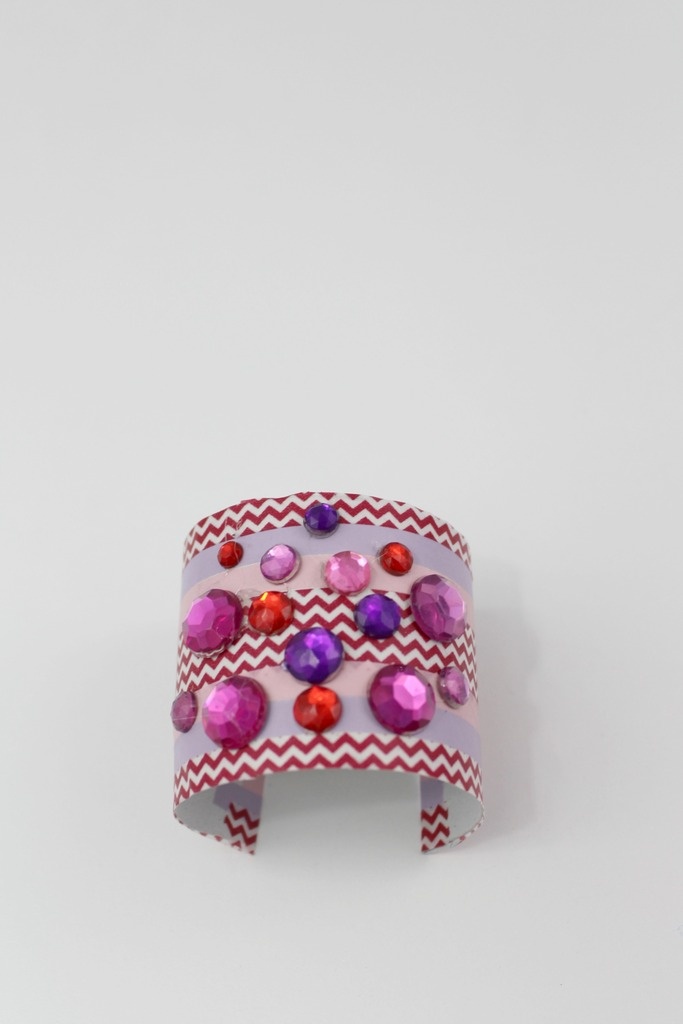 My girls are going to be so excited when they see these fun DIY Valentine's Day cuffs. I can not wait to get started making more!
I may cover the inside of the cuff in more washi tape just to make it a bit stronger, but you don't' have to. You can easily change the colors for other holidays, or just to match your look. I'm also going to make an extra bracelet in green for St. Patrick's Day so no one can pinch me!
For more Valentine's Day fashion, beauty and style ideas, visit a few of my favorite bloggers:
Who are you going to make a cuff for? Tell me in the comments!