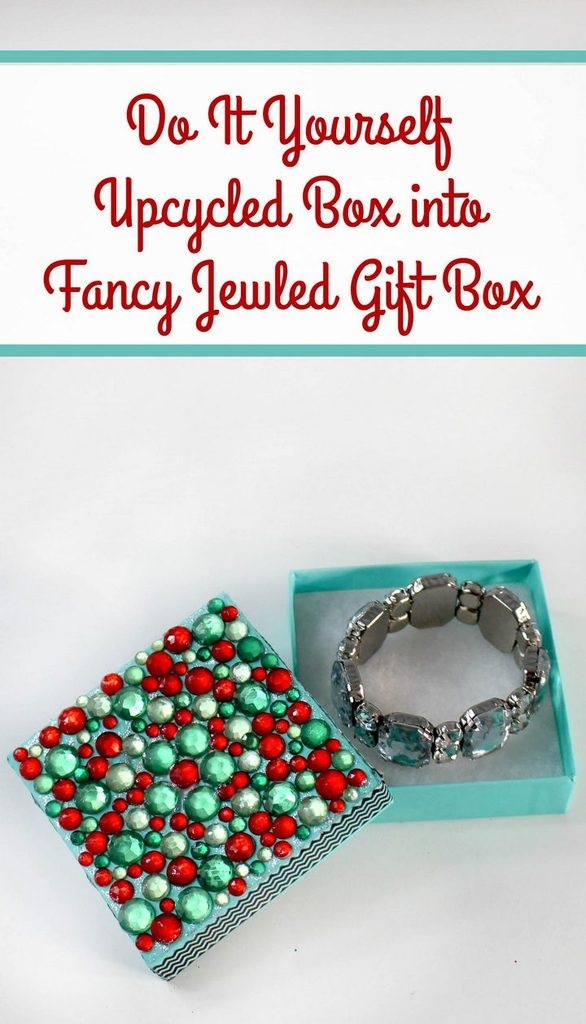 If you don't have a lot of money to spend, but you want to show how much you care, how about making a gift box that is prettier and fancier than the gift and is actually a gift itself!  I will show you how to make a beautiful and inexpensive box that can be cherished forever, no matter what you put inside. This unique DIY holiday gift requires few supplies.
You can even do it during one of your slumber parties with your besties. Christmas gifts don't have to be expensive or store-bought. A homemade idea will please the recipient and will save you tons of money.
How to make this unique gift box idea for Christmas
Affiliate links included below.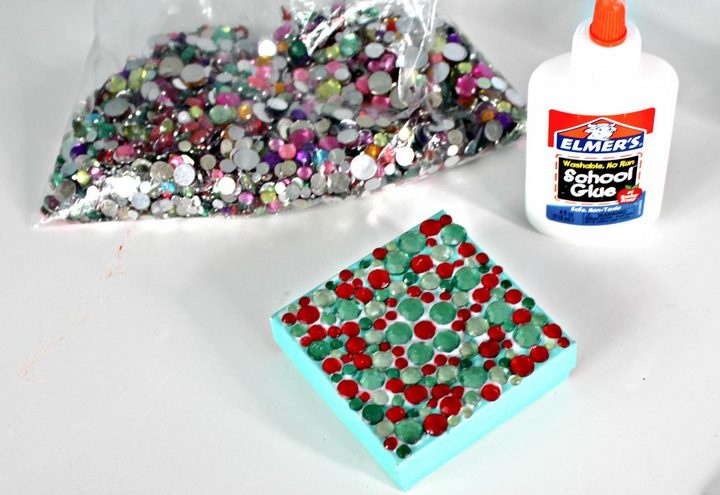 Any small box with a lid
Spray paint to cover the box if you want it a different color or have words or marks on the box that you need to hide
White glue
Get started making your gift box: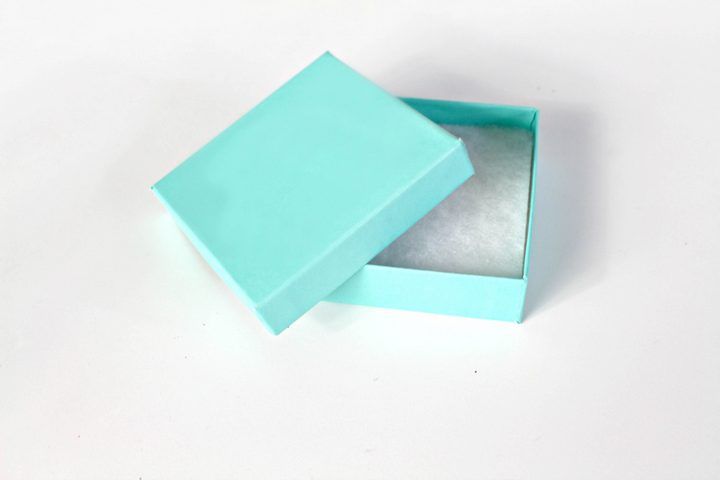 Step 1:  Spray paint your box making sure to use short, delicate strokes and hold the can at least 12 inches away to avoid putting on too much paint. Repeat where needed in between drying.
Step 2:  Add glue to the top of the box and use the paintbrush to spread it around. Begin adding your rhinestones. This part is fun because you get to customize it however you like! You can do any design or just fit them all together as shown here.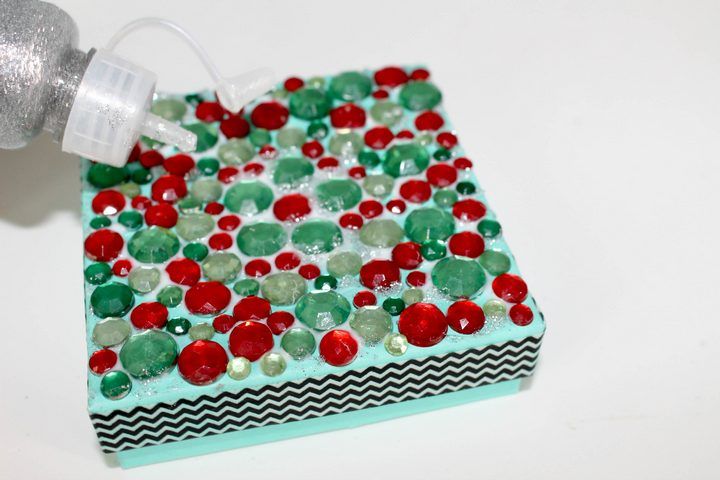 Step 3:  Once your Rhinestone gems are set where you want them, set the lid aside and let dry overnight.
Step 4:  Add glitter glue in the cracks or a design, however, you want to make it sparkle even more.
Step 5:  Add a cute pattern washi tape around the edge of the lid or around the box to add some fun.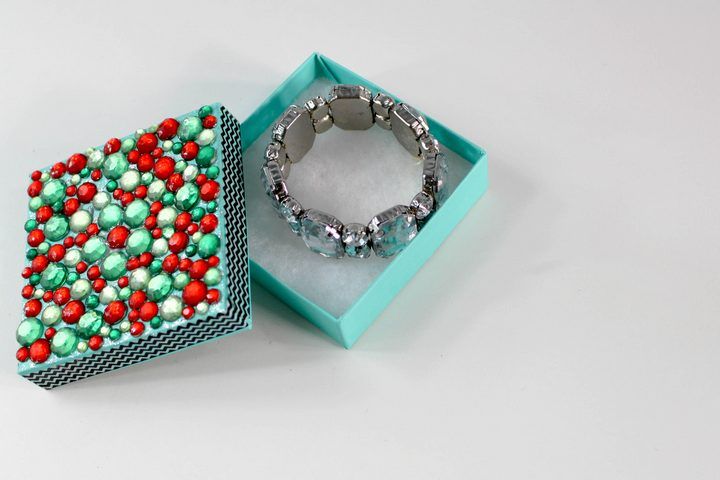 Fill with a gift card, jewelry, a letter, a photograph, anything at all that is from your heart to theirs on Christmas. With infinite design ideas, you can craft up a different homemade box for everyone on your list.
Create his and hers monogrammed jewelry boxes  for mom and dad, a "secret catcher" for your little sister (tell her to store her wishes in it every night for an extra magical touch), and son on.
Isn't it amazing what you can do with rhinestones, glitter and glue? Have fun making these unique DIY Christmas gifts!
Who would you give this unique Christmas gift idea? What would you put in it? Tell me.
Article Posted 2015, Updated 2020