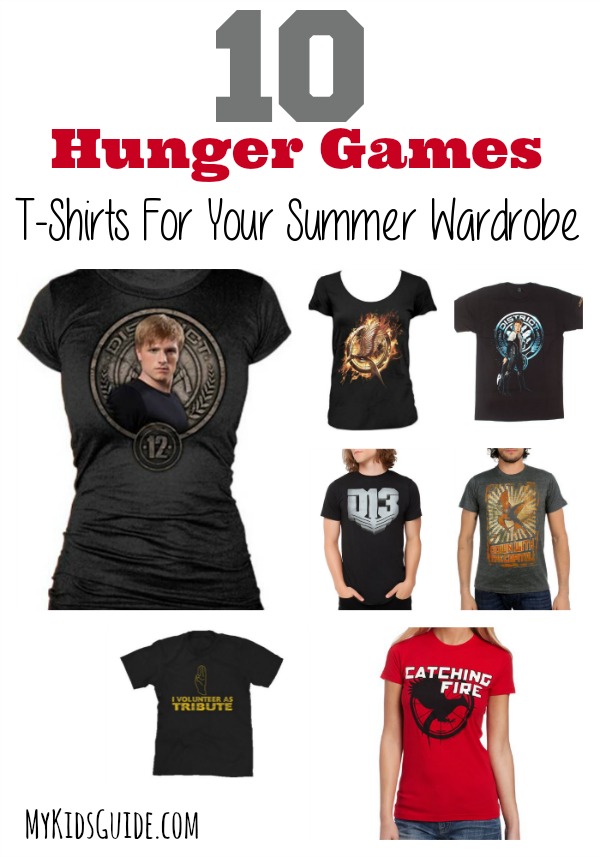 If you are headed to the beach a lot like me, or maybe going on a vacation with your family then you need these 10 Hunger Games T-Shirts For Your Summer Wardrobe.  I adore Katniss, and am counting down the days until Mockingjay Part 2 is released.  Since I have already read all of the books, I know what to expect and can't wait to see it on the big screen.  Since I have to wait, I'll be buying some of these t-shirts to wear over my bathing suit, to the beach, to the library or around town this summer!
Related: Let the Hunger Games Party Begin: Fun Party Games for Teens
10 Hunger Games T-Shirts For Your Summer Wardrobe
Affliliate links included below.
Hunger Games 2 Catching Fire Scoop Neck Black Tee:  This is my favorite because it has the cute scoop neckline.  Perfect to wear over my bathing suit as a cover up on the way to the beach, or with my favorite shorts and gladiator sandals for a date this summer!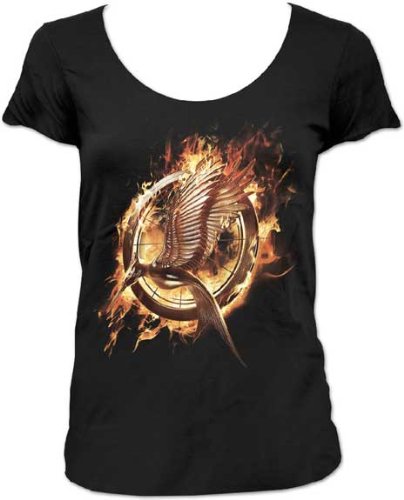 Red Basic Catching Fire T-Shirt:  This is a bit simpler than what I normally wear, but it's perfect for school dress codes and summer camp.  Of course I love red, and it goes great with shorts, capri pants and my favorite flip flops while I am out with my family.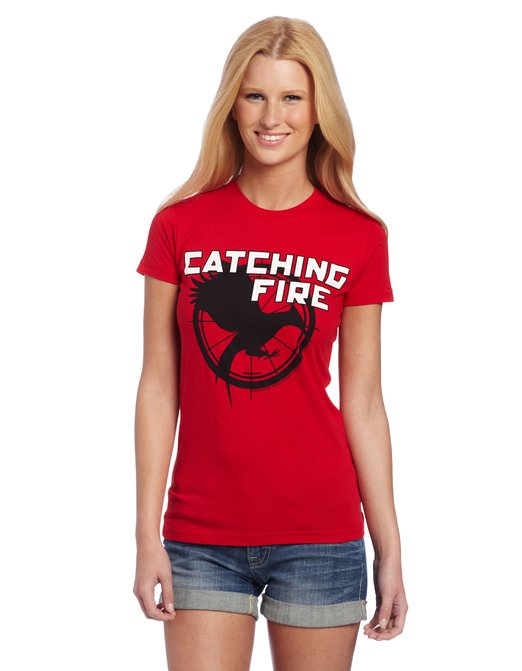 Hunger Games Peeta T-Shirt:  Peeta is positively dreamy and this t-shirt is a favorite. Go Team Peeta!  I love this almost charcoal color t-shirt.  It's fitted a bit more than others and is a cute look with some yoga pants or shorts.  Add gold sandals to make the gold in the shirt stand out. Totally adorable!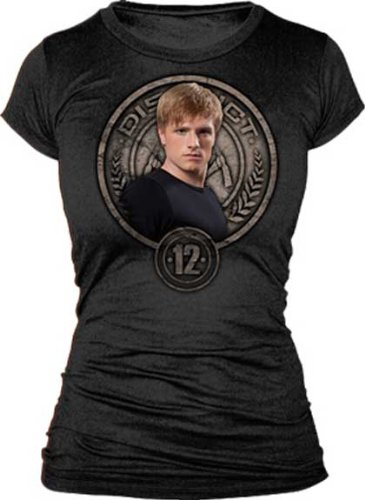 Hunger Games Katniss & Peeta T-Shirt:  This one celebrates both of my favorite characters and District 12.  I love wearing it to movie nights since it shows support for both of them. This is definitely a t-shirt for summer wardrobes that is versatile with the blue, grey and white colors.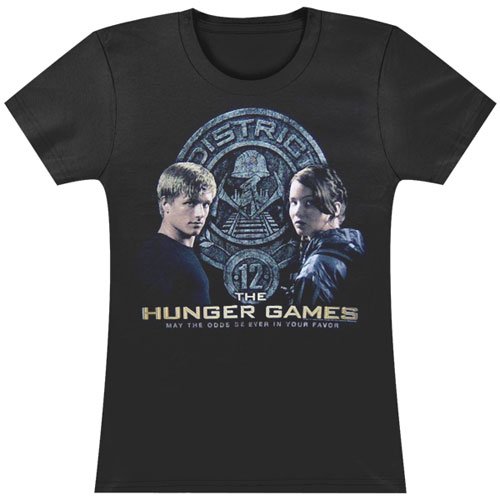 Down With The Capital T-Shirt:  This is a men's shirt that is perfect for a sleep shirt, bathing suit cover up, or to tie in the back and make a bit more fitted for a cute look that says, "I stole this from my boyfriends closet".  I love the colors!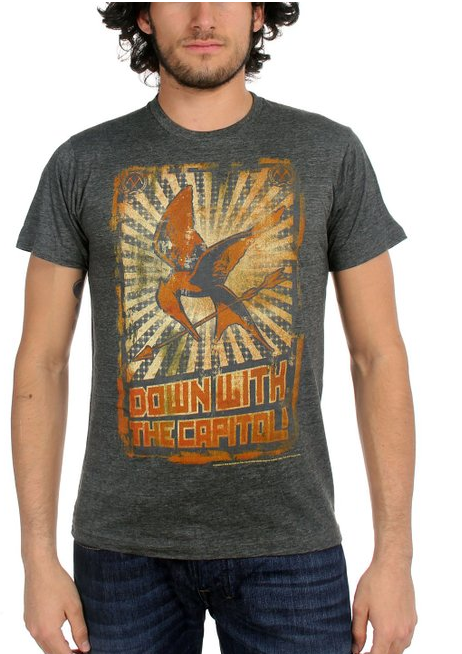 Gold & Black Fitted Peeta T-Shirt:  Another t-shirt with the great Mockingjay in gold and of course my beloved Peeta front and center!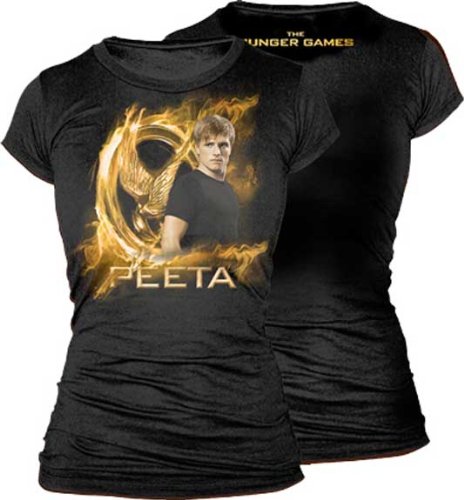 I Volunteer As Tribute T-Shirt:  This is one of my faves!  Everyone loves saying it, and now you can wear it like I do!  Too adorable and so much fun when someone asks you what it means!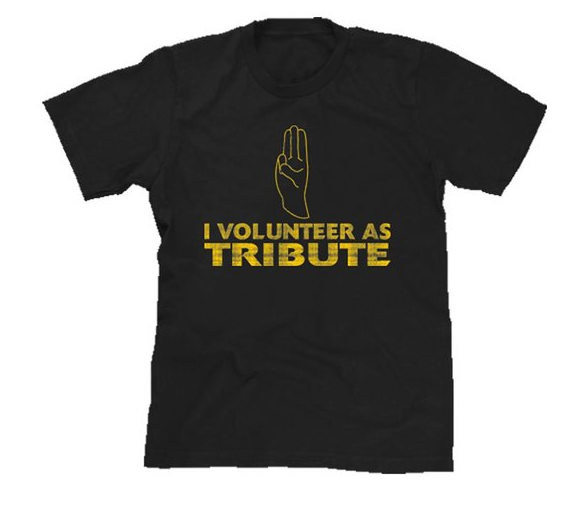 75th Quarter Quell T-Shirt:  This is a cute guy's shirt that anyone could wear and have fun with.  It has a more subtle Hunger Games theme, but I still love it and the colors!  Great with basic white denim capri or shorts!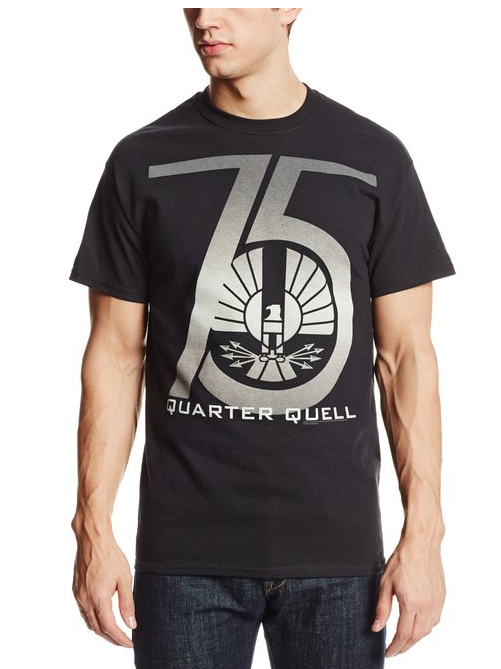 Hunger Games Finnick T-Shirt:  You can't miss how cute Finnick is!  Even though he isn't our main hero, we still love him and definitely don't mind having him on our shirts!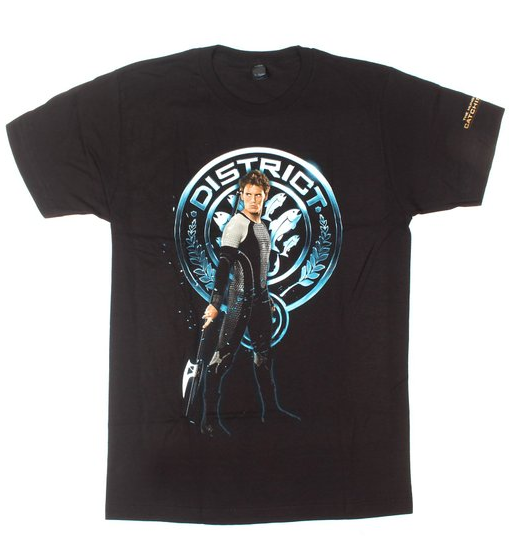 District 13 T-Shirt:  This is another great guy's shirt that is subtle but fun. It pays homage to District 13, and is totally fun to talk about when somebody doesn't know what D13 stands for!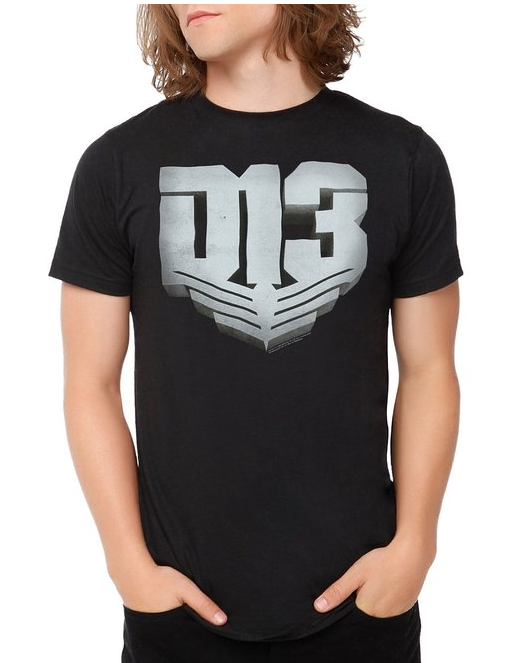 You can't go wrong this summer when you add any of these great Hunger Games t-shirts to your summer wardrobe.  I love the fun styles, great ways you can wear them and of course the awesome colors that fit perfect with my favorite jeans, shorts and capri pants!
Which of these Hunger Games T-Shirts will you be wearing this summer? Share your favorites in the comments!