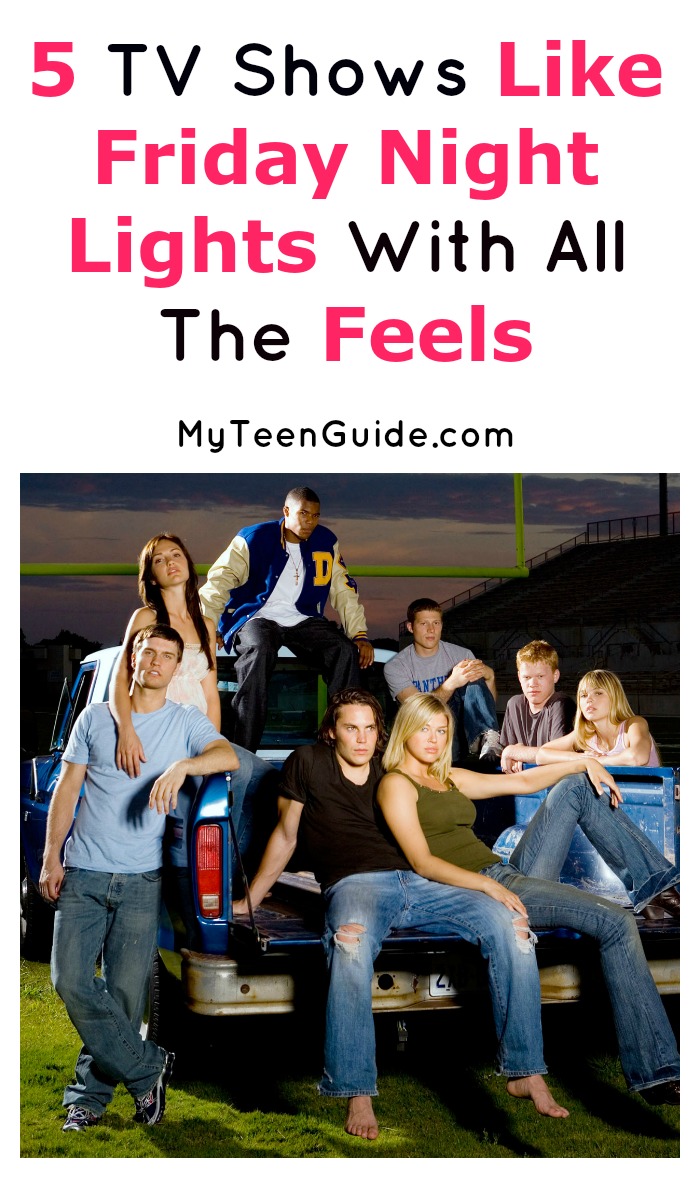 Looking for more great TV shows like Friday Night Lights? As always, we've got you covered, my friends!  This hit show is a good example of how communities come together to face contemporary issues, celebrate victories and survive tragedy. If you're fond of the series and searching for similar shows to watch, consider the following options. Keep reading, to learn more about each of them.
Parenthood
Parenthood, which premiered on NBC in 2010, introduces viewers to three generations of the Braverman family. The show is somewhat based on a 1989 film of the same name and filmed on location in the Los Angeles area.
Zeek and Camille Braverman have four children. They also have several grandchildren, one of which has Asperger syndrome. Things aren't always easy, just like with most families. Being married for 46 years isn't easy either. But, the elder Braverman's do their best to bury their problems and keep the family together. Parenthood ran for six seasons.
Wildfire
If you love horses and dream of living on a horse ranch, you'll probably love Wildfire. This 51-episode series ran from 2005 until 2008. Kris Furillo loves horses. In fact, she's great with them. Just out of a teen detention center, she gets the chance to move to the Raintree Ranch to help out.
What she doesn't know is that the ranch owners are trying to save it from going into foreclosure. Can Kris help the Ritters save the Raintree while learning to fit into her new environment at the same time? Why not tune in to find out?
Dawson's Creek
Dawson's Creek centers around four high school friends who attempt to help each other get through their adolescent years. It showcases their lives through college as well.
The series got a lot of publicity, even before it premiered. Some of it was negative, causing the original production company to bow out of the project. Several watchdog groups said the plot was too "racy." Dawson's Creek aired from January 1998 until May 2003. There are 128 episodes available for your viewing pleasure.
Nashville
Nashville as a much more recent series, starring Hayden Panettiere and Connie Britton. Both of these women are country singers who live in Nashville. One is a legendary superstar whose stardom is beginning to wane. The other, much younger, woman has only just begun to reach for the stars. There's just one relatively huge problem. They really don't get along.
The series debuted in October 2012 and was suddenly canceled by ABC in May 2016. Because millions of viewers expressed their love for the show, right after the cancellation, CMT decided to get the ball rolling again. The fifth season is slated to premiere in January 2017.
Off the Map
Off the Map is one of those shows that only aired for one season. Like so many others, it was canceled due to low ratings. But, that doesn't mean it's not worth watching, especially if you like shows about doctors.
The fictional setting of the show is a remote village in South America. If you decide to watch it you'll meet seven doctors and eventually discover the reason all of them got into medicine in the first place.
Do any of these shows sound interesting to you? They're all about relationships and getting through the struggles of life, even when it seems impossible. Any one of them is a great choice to binge-watch when you don't have anything else to do. Chances are, you get hooked on at least one of them.
Have you seen any more great TV shows like Friday Night Lights? Share in the comments!