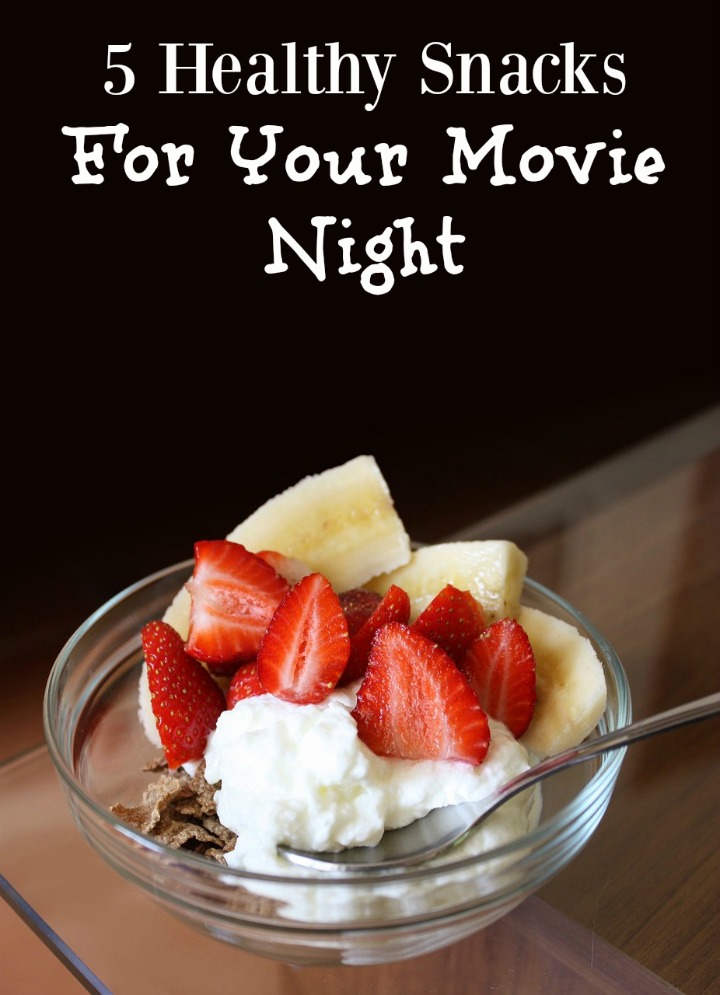 We all love some good old-fashioned buttery popcorn and chips for our movie nights. The classic movie foods are awesome, but they're not so great for your health. Once and a while it's a good idea to treat yourself but it's also fun to spice it up and try some new snacks with your friends. Grab your favourite movie and check out our suggestions for 5 healthy snacks for your movie night.
Healthy Snacks for Your Movie Night
1) FRUIT – Apples, berries, melons, grapes, oranges, grapefruit, bananas and just about any other fruit you can think of is perfect for your movie night! Fruit is one of my favourite snacks because it's jammed packed with vitamins and nutrients as well as natural sugar. Looking for an energy boost? This snack will make sure that you stay awake for the entire movie (no falling asleep here haha)! If you want to add a little more sweetness to your fruit, melt some dark chocolate and drizzle it over your fruit tray. YUM!
2) TRAIL MIX – A mixed blend of nuts and seeds will keep you full because it's filled with healthy proteins. Make sure you buy the unsalted nuts to ensure the full nutritional value. I love making my own blend of nuts and seeds. I always include sunflower seeds, cashews, almonds, walnuts, and dried fruit and, of course, some chocolate chips to satisfy my sweet tooth! Prefer your trail mix in bar-shape? Try out our Minions Granola Bar Recipe!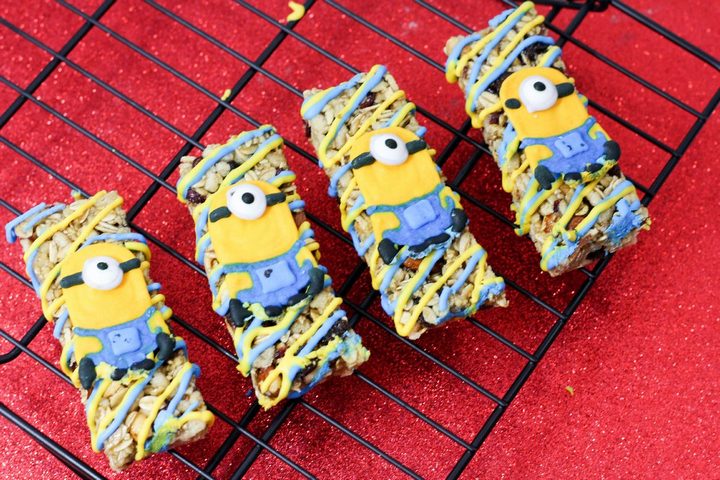 3) POPCORN – Let's face it… popcorn is a movie night favourite! What's a movie night without popcorn? Instead of opting for the extra buttery microwave popcorn try and opt for something a little healthier. For example, delicious healthy popcorn can typically be found at your local grocery store in the organic/health foods section. It typically isn't coated with butter but rather has a light seasoning to satisfy that salty craving! My favourite one is from a company called Lesser Evil and is called Buddha Bowl Foods. It's super delicious and is made from organic popcorn, Himalayan pink salt and organic coconut oil and they have a few different flavours! DELICIOUS!
4) DRINKS – Instead of opting for the sugary sodas or juices, let's try something new! Replace the sugary drinks with homemade flavoured water or herbal tea! It's super easy to make your own flavoured water. Just grab an ice cube tray and fill it with your favourite ingredients (my favourite is raspberries and mint leaves) and then all you have to do is freeze them. Once frozen remove from freezer, just place them in your glass of water and there you go – homemade flavoured water! Or try some herbal teas, they're caffeine free so they won't keep you up all night and they can be super soothing for your night in! My favourite is peppermint tea.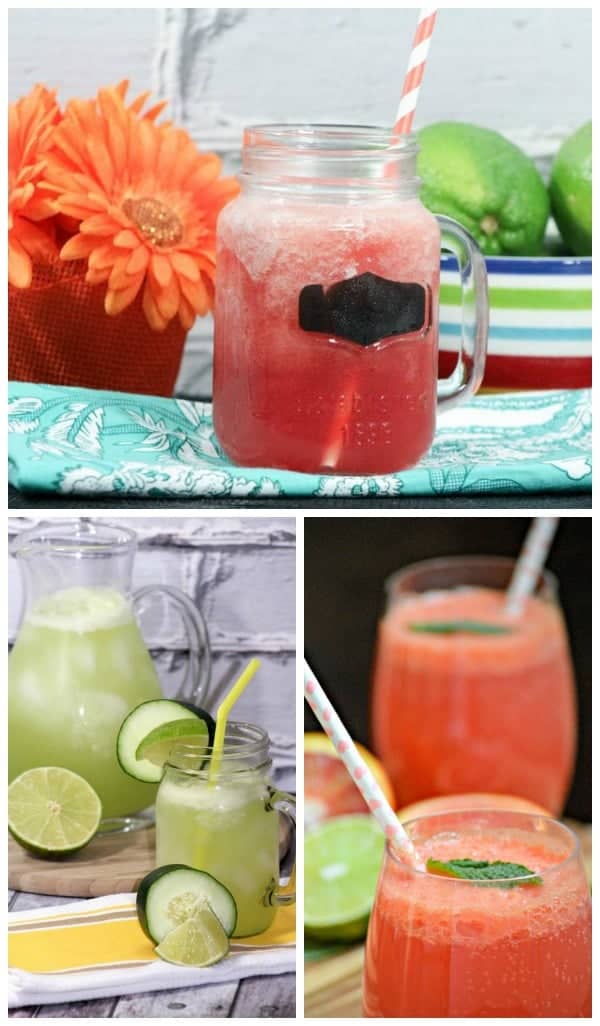 5) FROZEN YOGURT – Froyo is amazing! You can pick whatever toppings your little heart desires! Top it with some fruit or trail mix from the ideas above. Froyo comes in almost every flavour as ice cream, so you can't go wrong!
Grab a movie and snuggle up with these delicious healthy movie snacks. They not only taste good, but they will leave you feeling good as well! YUMMY!
What are your favourite healthy snacks for movie night? Let us know in the comments below!