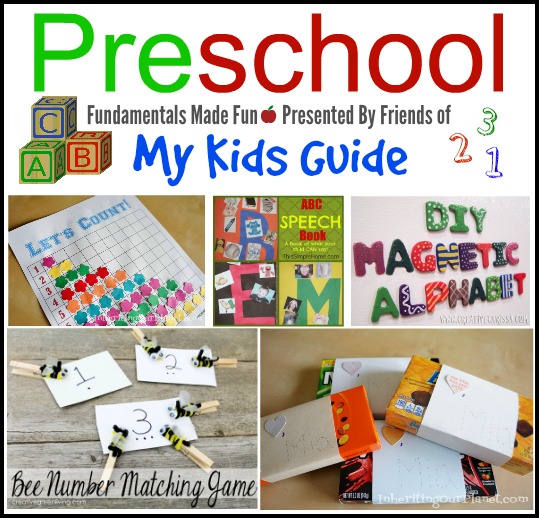 School should always be FUN, and these preschool fundamental activities ensure just that! While it may not always work that way for older children, it should ALWAYS be the main factor when preparing lessons for your preschooler. Why? Because the top preschool teaching methods all agree on one thing – play equals learning!
Whether you are following a Montessori, Waldorf, Reggio Emilia, or some other approach, there should be a fun factor in each lesson. The five preschool fundamental activities below all contain an aspect of fun.
Fun Preschool Fundamental Activities
These fun preschool fundamental activities should help get you started in preparing your little one for going to school! Whether that's happening in a month or a couple of years, it's never too early…or too late…to start teaching them the basics! When kids have fun, the lessons not only last a lifetime, but the memories of bonding with you do too! Don't forget to take a look at those preschool crafts for kids. They are easy to make and most important: fun.
What is your favorite way to make preschool fundamental activities fun for your little one?