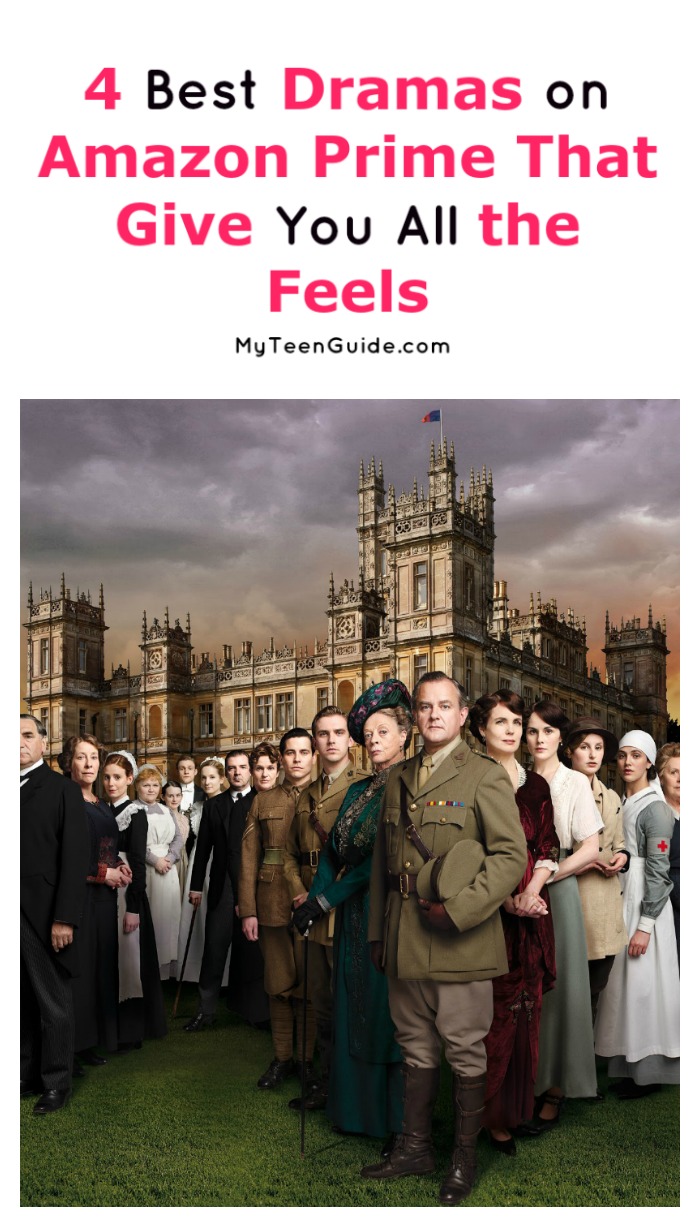 In the mood for something that really packs an emotional punch? These drama TV shows to watch on Amazon Prime will take you on an entertainment rollercoaster! Dramas practically beg to be binged on, don't they? I mean, it seems like every single episode ends on a cliffhanger. You think "I'll just watch one more episode," and before you know it, it's 4AM!
As an Amazon Prime member, you have plenty of great television shows available at your fingertips! Here are four must watch drama shows available on Amazon Prime.
Drama TV Shows to Watch on Amazon Prime
This post contains affiliate links.
Affiliate links included below. You'll need an Amazon Prime subscription to watch these shows. If you don't already have one, you can get an Amazon Prime 30-Day Free Trial now.
1. House of Cards
If political and legal drama is your thing, House of Cards
should be the next show you watch! The show is loosely based off of the U.K. show as well as the novel. The show is set in Washington, D.C. and tells the story of a Democrat from South Carolina who is looking to give himself more power. As you'd expect, with this want for more power comes a crazy plan and lots of trouble.
https://www.youtube.com/watch?v=ULwUzF1q5w4
2. The Americans
The Americans takes place during the early 1980s during the Cold War and is the perfect example of a drama-filled spy show. The Americans
chronicles two KGB officers, posing as an American couple living in Virginia with two children. The best part is that their neighbor is a counterintelligence FBI agent. Talk about plenty of juicy drama!
https://www.youtube.com/watch?v=y4D96fPl_hI
3. Downton Abbey
Downton Abbey is another drama-filled show that takes place during a historical setting. The show
is set during 1912 and 1925 in Yorkshire. The show is based around the lives of the Crawley family, who are aristocrats, as well as their domestic servants. Several historical events are portrayed in the show, to include the sinking of Titanic and the start of WWI. This show is perfect for history lovers who also love some drama.
4. Breaking Bad
Breaking Bad is a crime drama and thriller with loose ties of western themes. The show is all about Walter White, a high school chemistry teacher who has incurable lung cancer. With the help of a former student, White turns to a crime-filled life and sells crystal meth in efforts to ensure his family is taken care of after he dies. The show takes viewers into the various dangers of the criminal world but also follows a theme many of us can relate to: family first.
What are your favorite drama TV shows to watch on Amazon Prime? Do you plan to watch, or have you watched, any of the shows on our list?