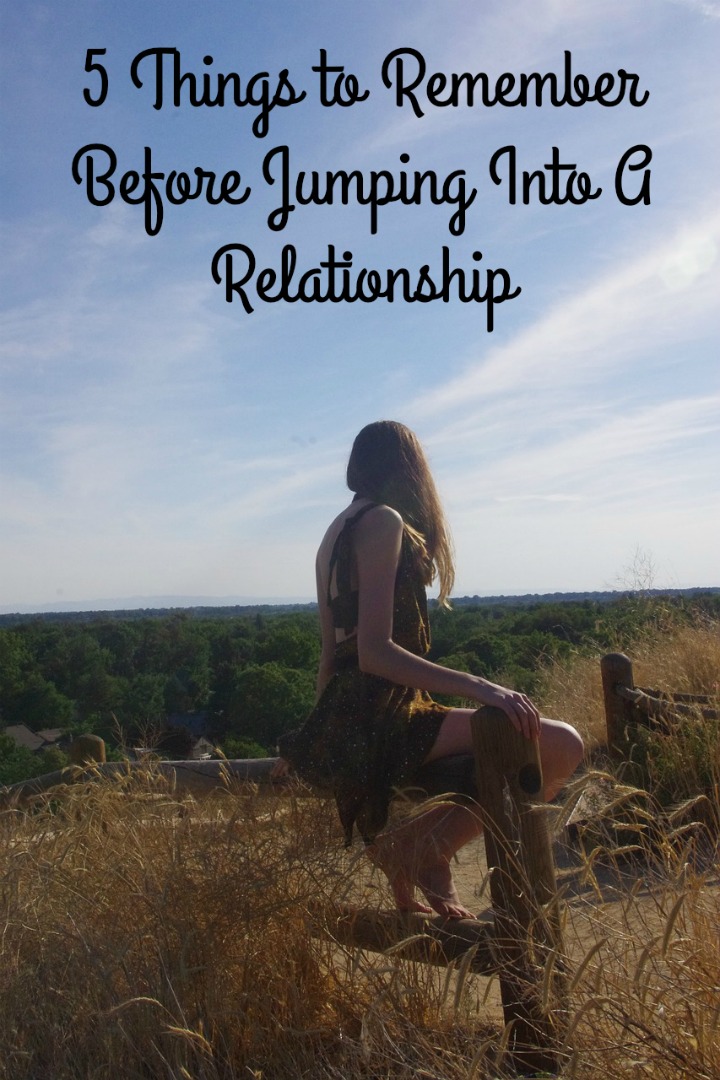 Having a crush or starting a new relationship can be super exciting but it can also be nerve-wracking. Healthy relationships can be a lot of fun but notice the keyword "healthy." A new relationship is something to take slow, take your time getting to know the other person and trust your gut instincts. Follow your heart but take your brain with you too. Before jumping into a relationship, there are five things you need to remember. Check them out below:
Love Yourself

Embracing who you truly are is so important. Have the courage to love yourself and be comfortable in your own skin. Make sure you love who you are before you try to love someone else. You're important – your health, happiness and well-being are number one.
 Follow Your Passions
Staying true to yourself is so important. Don't give up any of your goals or dreams for someone else. You only have one life and you owe it to yourself to follow your passions. If your partner respects you they will 100% respect and encourage you to follow your dreams.
Trust Your Gut
If you have any feelings that something is off or wrong, chances are you're probably right! Trust your instincts and be careful. You're strong and you have control of your own life. You can always say no!
Respect All Around
Before entering a relationship, you need to respect yourself. Be kind to your mind and body. Not only do you need to respect yourself but also your partner. Respect their feelings, opinions and decisions. Healthy relationships are filled with respect, both for oneself and each other.
Be Safe
It's important to know what your limits are in every part of a relationship. Set the boundaries early on and keep a constantly open dialogue between both you and your partner. You're in control and you should never feel pressured into anything. Respect yourself enough to stand up for what you believe in.
New relationships are exciting and meeting someone who cares about you is a great feeling. Whether it's your first relationship or not, always remember who you are and never rush into anything. Take the time to get to know your crush, hang out in groups and never put yourself in a situation where you may be uncomfortable. You're always in control of your body, friends and life. If you ever feel like you're not in a healthy relationship, reach out. Talk to your parents, teachers or guidance counsellor. There are always people there to help you through every situation. Ask questions. Be yourself. Be safe. Have fun.
What are your best teen relationship tips?