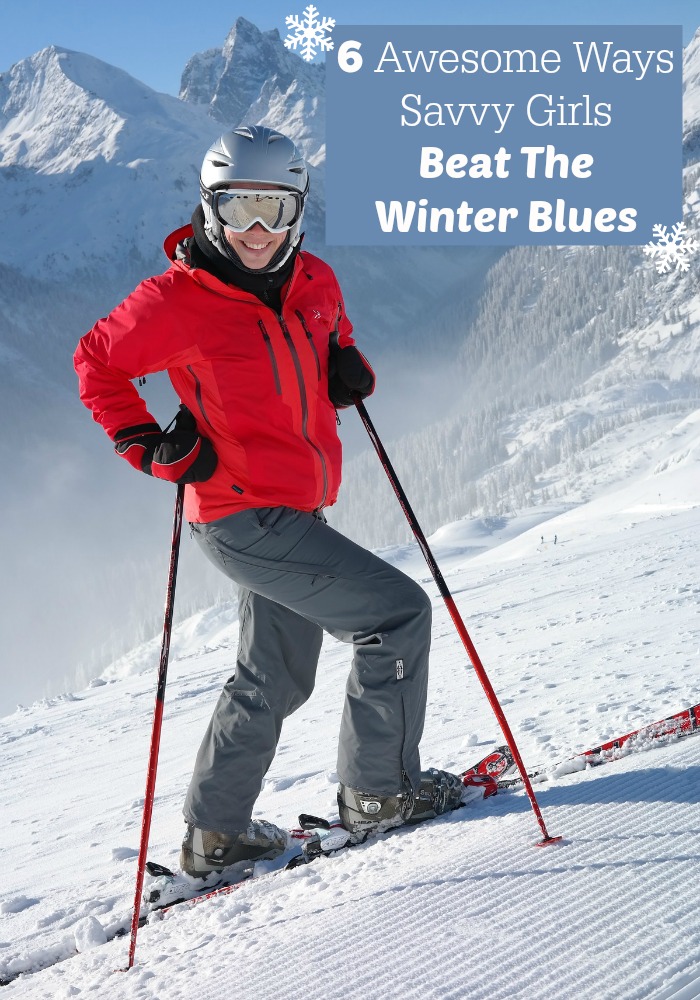 As the snow begins to pile up, it's quite obvious that winter is upon us. The cold air tends to keep us cooped up in the house and maybe feeling a little blue. Don't worry! Here are some quick pick-me-up ideas to make winter fun again. So what do you say? Let's get up, get ready and have an amazing time this winter! Bye, bye winter blues.
Related: Best Romance Movies to Chase the Winter Chill
Awesome Ways To Beat The Winter Blues
1) Get Outside – Yes, I know it's cold outside, but that doesn't mean you can't have fun! Bundle up with your hat and mitts and get ready for some winter fun. Why not go skiing or snowshoeing with your besties? Don't forget sledding, kids can't have all the fun.You'll be surprised how refreshed you'll feel after exercising and getting outside, even if only for a short outing. Fresh air works wonders.
2) Take a Class – Sign up for an art class or an exercise class. Classes can range from pottery making to painting to Zumba and kickboxing. There's seriously something for everyone. Recruit a friend to join you on your endeavor whatever it may be. It'll be a weekly fun outing and something to look forward to during your week.
3) Volunteer – There are a lot of people who do not have a warm place to sleep at night or a hot plate of food for supper in the winter. Give back to your community. Helping others always warm the heart and is a great reminder of what is truly important.
4) Cook – Grab some of your besties and cook together! There are so many yummy, healthy recipes to try. Comfort food is always a favorite in the winter but makes sure you try some other recipes too. It's all about variety and balance. Click here for some yummy recipes.
5) Play – Be a kid again. Winter was always one of the most fun seasons to be young. Get outside and build a snowman or go sledding. Have some good old-fashioned, childish fun. Why not? Taylor Swift proves that it's 100% cool to make a snowman with your besties. Click here to see the awesome picture!
6) Meditate – Meditation can be a hard skill to master, but you can if you take your time and practice. There are many different ways to meditate and chill out this winter. You could try yoga, meditation videos on youtube or even an adult coloring book. Meditating is great for your mind, body, and soul. It's a good way to clear your mind.  Take some positive time for yourself and relax.
Related: The Absolute Best Ways To Avoid Winter Acne Breakouts
Beat the winter blues with these six great suggestions. Enjoy this winter and don't let cabin fever get you down. Spend time with friends and family and get outside!
What are your favorite activities in the winter? How do you beat the winter blues? Tell us in the comments below. We love hearing from you!