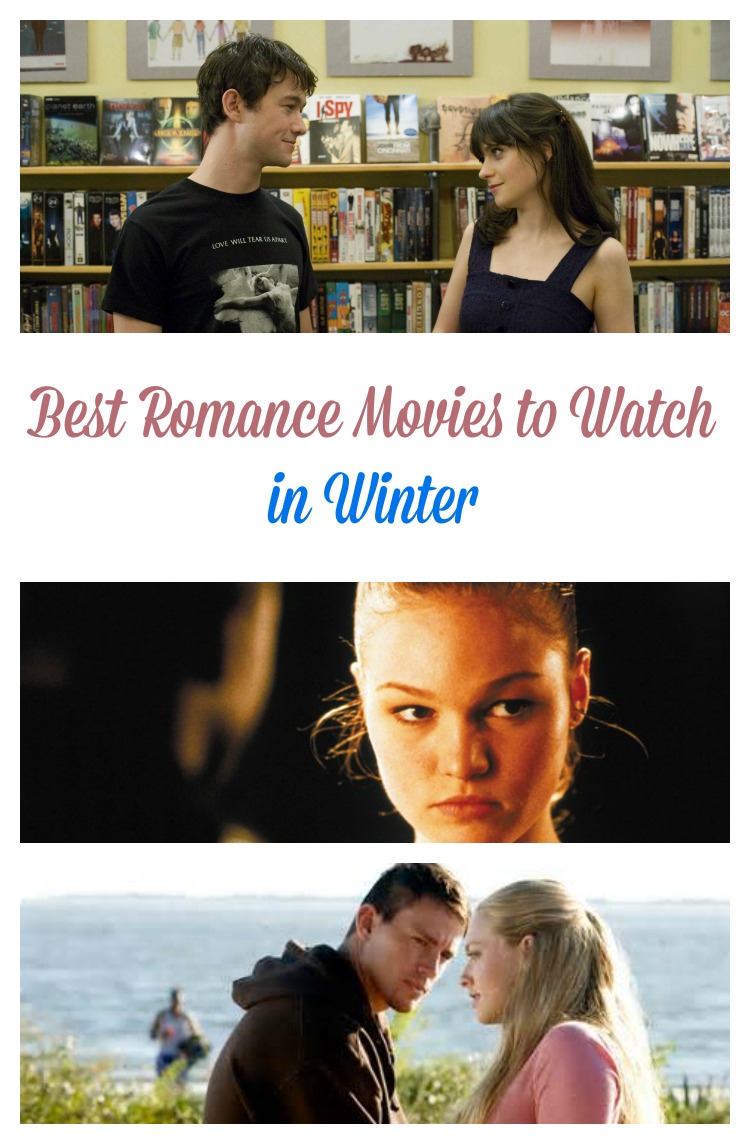 There's nothing quite like snuggling up with one of the best winter romance movies and a cup of hot chocolate on a snowy day. Something about the flakes falling from the sky, the blanket of fresh snow and the crisp, cold air just screams romance! I think that's why Valentine's Day is in one of the coldest months of the year, don't you? Sometimes we just need something sappy to chase away the winter chill. Check out a few of the best winter romance movies to give you the warm and fuzzies!
Best Winter Romance Movies
500 Days of Summer
500 Days of Summer is a 2009 romantic comedy-drama film that stars Joseph Gordon-Levitt, Zooey Deschanel, Geoffrey Arend, Chloe Grace Moretz and Matthew Gray Gubler. Tom and his girlfriend have been together 500 days when she suddenly breaks things off with him. Tom reflects on those 500 days they spent together to try and establish what went wrong. By doing this, Tom also discovers what his true passions in life are.
Dear John-
Dear John is a 2010 romantic drama war movie that is an adaptation of the 2006 novel of the same name by author Nicholas Sparks. The movie stars Channing Tatum, Amanda Seyfried, Henry Thomas, Luke Benward and Richard Jenkins. John is more solid with the Army Special Forces who is home on vacation and Savannah is a college student on spring break. The two meet by accident and end up falling in love. They keep in touch through letters, planning on starting a life together when he leaves the Army. However, John ends up re-enlisting in the Army after the events of 9/11, causing consequences that neither one saw coming.
Save the Last Dance-
The Last Dance is a 2001 dance film starring Julia Stiles, Sean Patrick Thomas, Kerry Washington and Terry Kinney. Sara is an aspiring ballerina who moves to Chicago to live with her father after her mother is killed in a car accident. Her new high school is in the heart of Chicago's south side, where she finds she is one of only a few white students. Soon, she meets Derek, an African American, who has somewhat of a past but shares her love of dance.
Which of these best winter romance movies warm your heart the most on a cold day? Tell us in the comments!