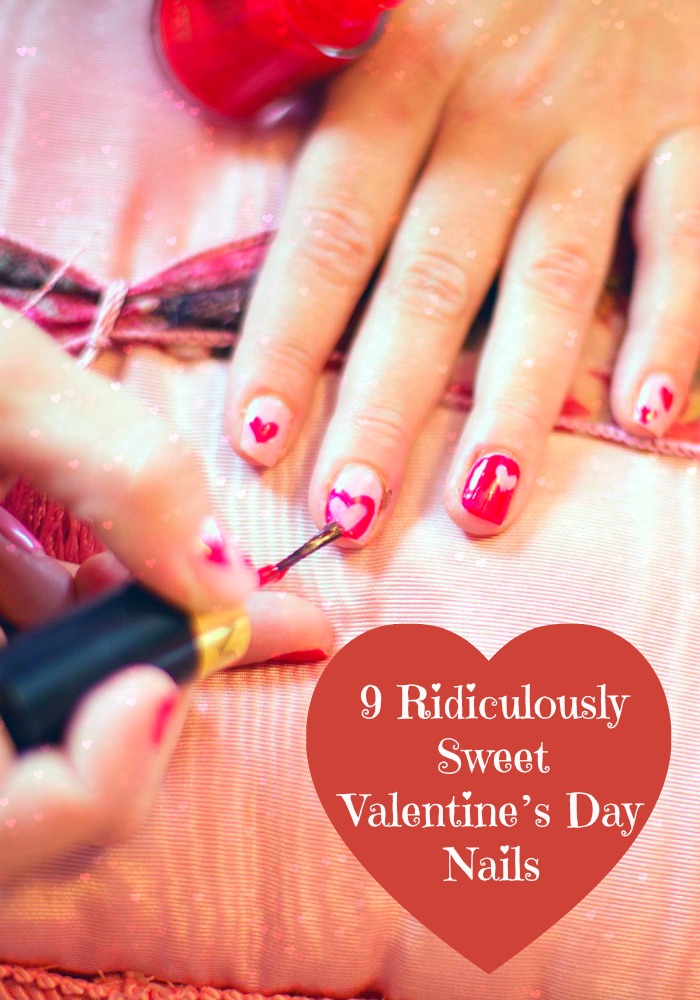 I may just be a hopeless romantic, but finding the perfect Valentine's Day nails is on my to-do list. My go to nail color is a cherry red that always makes me smile. Valentine's Day is a great chance to play around with a fresh look for red, pink and sparkle. I found some great choices that you have to see. These nail art designs are full of love!
9 Ridiculously Sweet Valentine's Day Nails
Glittery Hearts
https://www.instagram.com/p/kcqsR5C5XK/
These, I want these. Anyone want to come over and help me place glitter? I love the finished mani!
Love Letter Nails
https://www.instagram.com/p/zDQLu4iXoH/?tagged=loveletternails
Is there anything more romantic than a love letter? These nails are beautiful, especially the hearts under the words.
Love Birds
https://www.instagram.com/p/Sbqo7KBVqO/
These love birds are so sweet, what a cute idea for a mani with a nod to the fabulous romantic book and movie, The Notebook.
Nothing Keeps Love Apart
https://www.instagram.com/p/jpBMTBOiQO/
Awww, this one has all the feels! This design is perfect for all of you who are finding yourself farther than you would like from Bae on Valentine's Day.
Related: Your Guy Will Love these Awesome Valentine's Day Gift Ideas!
Conversation Hearts
https://www.instagram.com/p/y8NUC7y-lh/?tagged=conversationheartnails
I went searching for some darling conversation heart style nails and look what I found! Aren't these nails just the cutest? I will have to be careful I don't chew on my nails in class and mistake these sweet nails for candy!
In Love Nails
https://www.instagram.com/p/BAcHBjIP0I9/?tagged=valentinenails
These shiny red nails make me so happy. The adorable love nail is the cherry on top, especially if you love red Valentine's Day nails.
Loveable Minions
https://www.instagram.com/p/kKTVGvBcHn/
Minions!! This minion inspired design is too cute! Something about those loveable little guys always warms my heart. This one I have to try!
Sparkle Polka Dots
https://www.instagram.com/p/zF16c9H-eF/?tagged=valentinenailart
If you like lots of sparkles, this mani idea is for you. I love how they have layered different sized hearts and sparkles on each nail. This nail art also does not require you to be able to draw, which is always a plus for my shakey hands. Give it a try!
Related: 8 Romantic Hairstyles For New Year's Eve
Feel Your Heart Beating
https://www.instagram.com/p/zAEiN7M8GO/?taken-by=melcisme
This mani is SUCH a cute twist for Valentine's Day. I am a bit of a nerd at heart, and I am head over heels for these cute heartbeat nails. This idea could with a lot of different colors, you can customize it to your fav polish.
I might have to change my nails a few times before Valentine's Day to try more than one of these ideas. Which of these ridiculously sweet Valentine's Day nails are you going to try?