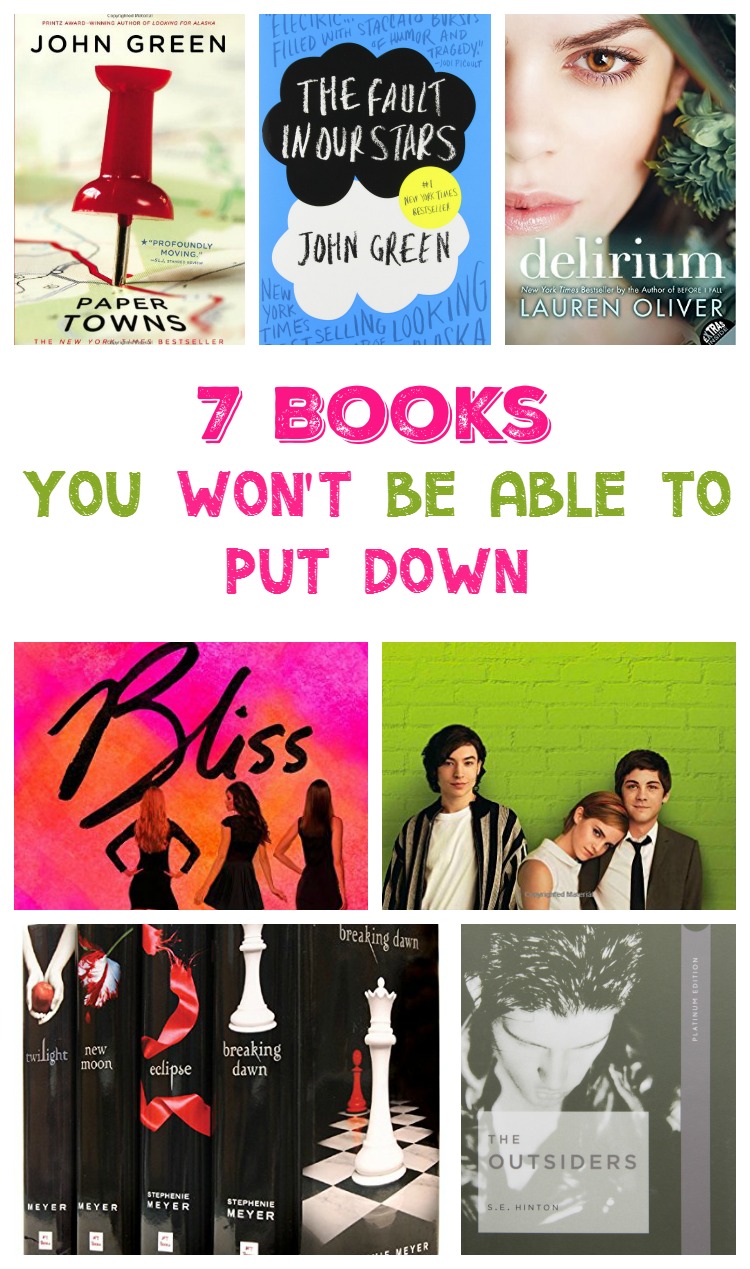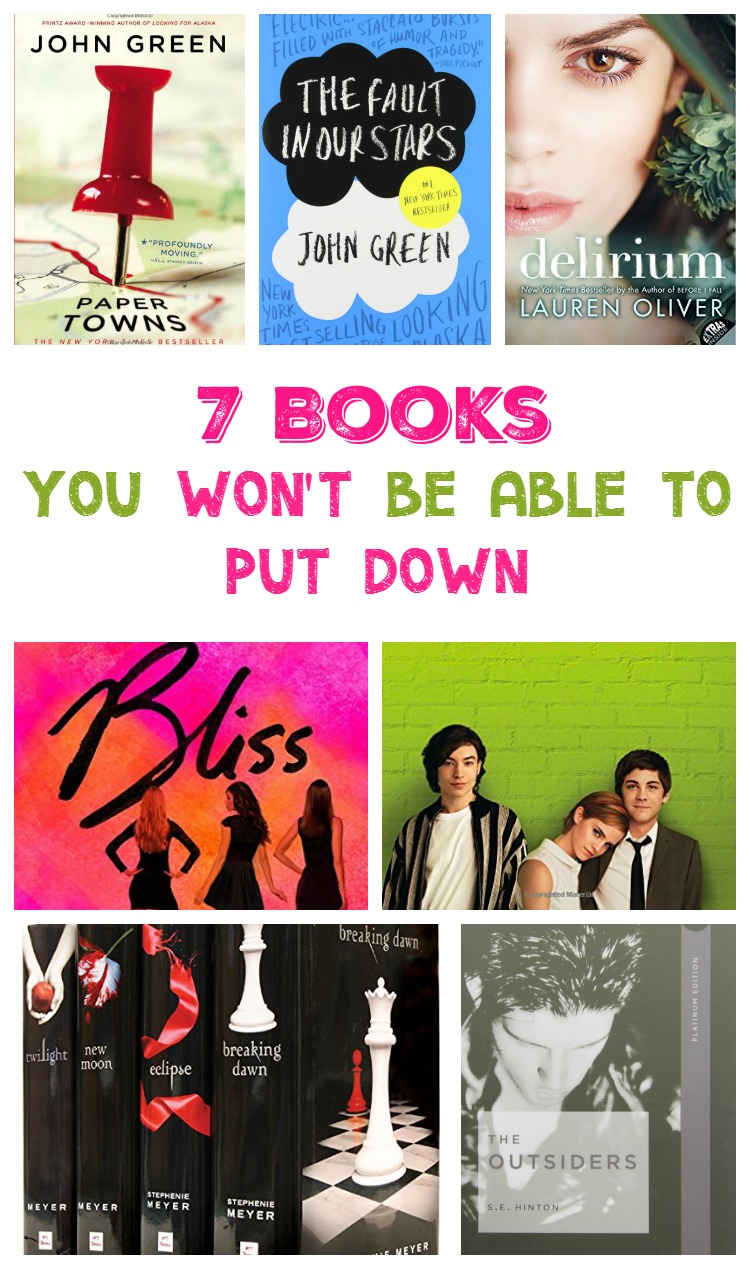 It's the perfect time to start some new books! Winter is finally here, so grab a blanket and curl up with a good book by the fire. You will not be able to put these 7 books down; they'll have you completely enthralled in their stories. Be sure to check these great reads out!
7 Books You Won't Be Able To Put Down
Affiliate links included below. Thanks for your support!
John Green is a phenomenal writer. Green draws us into his novels and makes us fall in love with every aspect of the story. A young love story filled with ups, downs, and mysteries. The novel has recently been turned into a film starring Cara Delevingne and Nat Wolff.
The first novel by Pretty Little Liars star Shay Mitchell and her best friend Michaela Blaney. The story follows three young women in their early twenties as they navigate life, love, and their dreams. The novel contains mature subject matter so if you're under 18 talk with your parents first.
Steven Chbosky tells a difficult story brilliantly. Charlie is a teenage boy and is navigating his way through the teenage trials and tribulations. He learns about love, friendship, and life as he grows through those difficult teen years.
The Twilight Series written by Stephenie Meyer has been a staple in young romance and drama. All four novels have been turned into blockbuster films starring Robert Pattinson and Kristen Stewart. However, the books are absolutely amazing. The first novel, Twilight grabbed my attention and made me fall in love with the story and characters. The book instantly grabbed me. If you haven't read the books, you should definitely check them out. They're worth your time.
Lauren Oliver will have you hooked on this series. Could you imagine living in a world where love was a disease? The book has a very interesting storyline, worth the read. You'll love it!
Another John Green fan favorite turned movie. I could not put this book down. It's truly a work of art. This book will have you laughing and crying. The film starring Shailene Woodley and Ansel Elgort is also fantastic but you should definitely read the novel too.
S.E. Hinton wrote this powerful story at a young age. The story tackles some difficult issues such as socioeconomic status and the class system. This is a great novel about growing up.
Time to start reading. Have you read any of these books? Do you have a favorite young adult novel? Let us know in the comments below! It's always wonderful to hear from you.