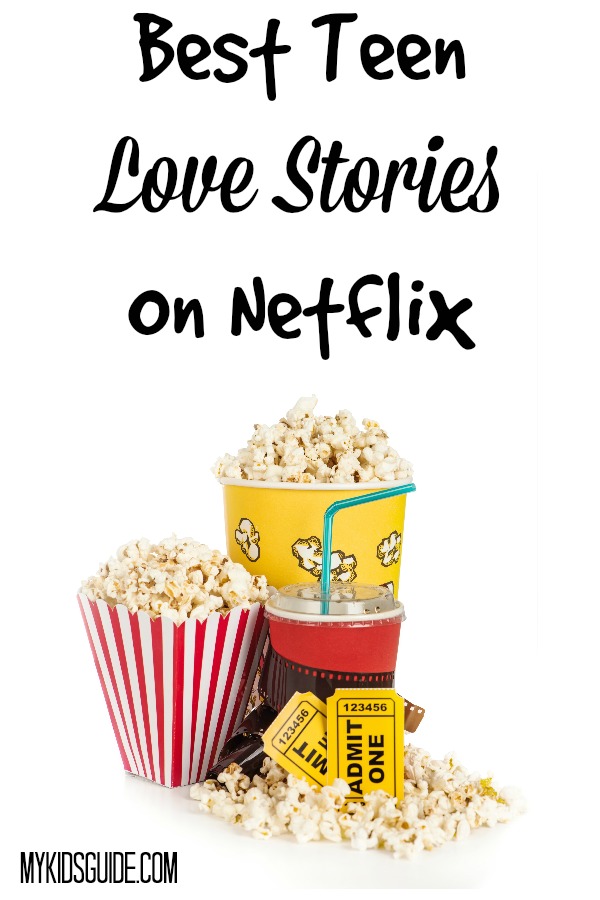 Looking for good teenage romance movies on Netflix to watch with your BFFs on girl's night? These are some of the Best Teen Love Stories On Netflix right now for you to watch.  I love a good romance, and of course love stories of teens are always going to suck me in for hours.  This list is perfect for me to find the best good teenage romance movies on Netflix.  For an evening at home, or to waste a summer day inside, these are great choices for everyone.
Related: Hottest Teen Movies To Watch On Netflix This Summer
Best Teen Love Stories On Netflix
Dirty Dancing:  I can see why it was popular back when it was released and is still a favorite today.  I love the music, the dancing and the romance that won't quit even when everyone says it should.  I can watch this movie over and over again.
Divergent:  The romance between Tris and Four has just begun in the first movie, but it's definitely a must watch on your list.  Of course, it's on the list to watch over and over again so you'll know every word before the next installment comes out.
Related: Faction-Focused Divergent Party Games for Teens
Clueless:  This is another one of the older good teenage romance movies on Netflix, but it is both hilarious and perfect for an afternoon watch.  Just be thankful that you don't have to wear those close or hairstyles anymore.
Sisterhood of the Traveling Pants:  I love this one!  Who wouldn't like a movie that has everyone traveling all over the place, swapping pants back and forth and falling in love?  It's a favorite and makes me wish I had a pair of jeans that fit that great.
Mean Girls:  This movie brings you all the drama and messiness of high school with an epic love triangle in the process.  Tons of laughs, great fashion and of course lessons on how not to treat the people you like.
Twilight: You can't go wrong with this classic series of movies.  Everyone loves watching Bella and Edward fall in love, fight bad vampires and have a child together.  The ultimate vampire love story is in this series.
Hunger Games:  While you wait impatiently for the final installment to release this fall, you can watch the first few movies streamed on Netflix.  Everyone loves watching Katniss and Peeta, but whose team are you on?  District 12 brought the best love story, but will it last?
These are the best good teenage romance movies on Netflix right now.  From spending an afternoon binge watching with friends, to staying up late when you can't sleep watching a fun love story these are perfect.
Do you know of any good teenage romance movies on Netflix that we missed? Share in the comments!