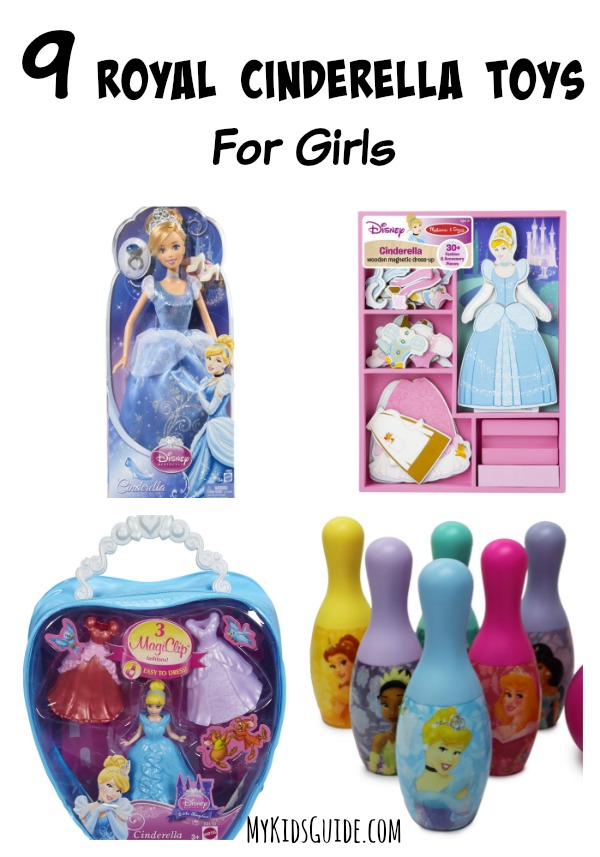 With the latest live action Disney film about to be released, these 9 Royal Cinderella Toys For Girls are sure to be a hit in your house.  Go back to the original of Disney Princesses and have fun with these great Cinderella themed toys.  Games, toys, dolls and more create a fun play environment for girls (and boys) of all ages!
9 Royal Cinderella Toys For Girls
This post contains affiliate links. Thank you for the support.
Cinderella Wooden Magic Dress Up Set:  Gone are the days of paper dolls.  Hello wooden magnetic dress up sets that allow you to easily mix and match the classic Disney princess for all of her favorite events!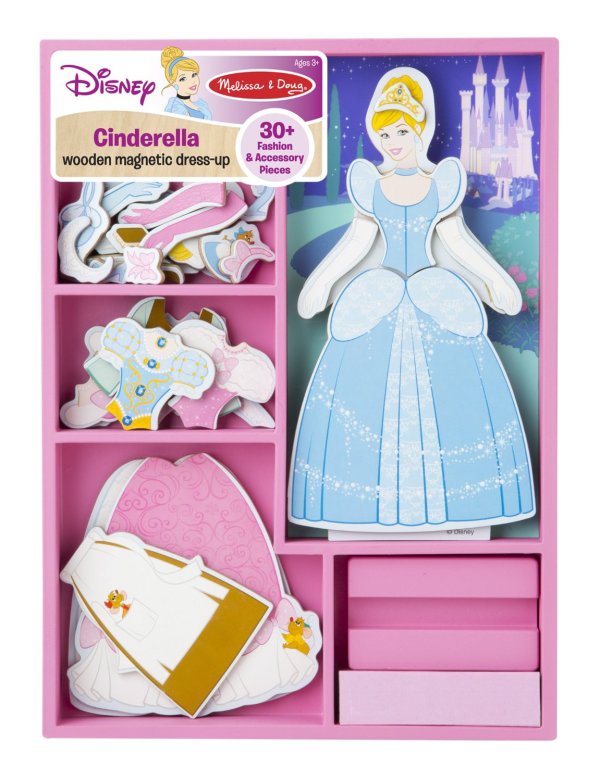 Little People's Disney Cinderella Coach:  For the younger girls who love playing with their Little People figurines, this is a great addition to the playset.  Take your little Cinderella for a magical ride in her coach to meet her Prince Charming.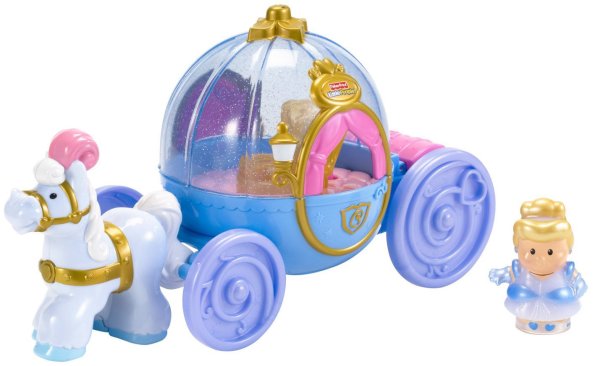 Cinderella 12″ Doll:  Every little girl loves playing with dolls, and this larger than normal doll is perfect for pretending to be a Disney princess!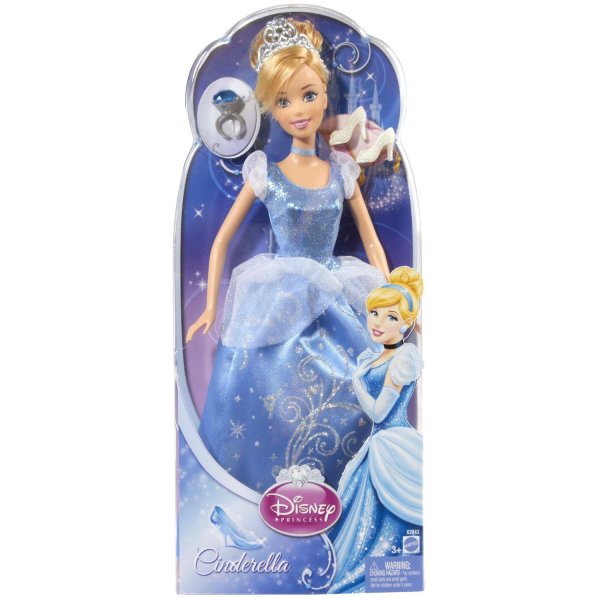 Disney's Cinderella Ball Game:  Check out this super fun game for your girls to play at their next fun princess slumber party!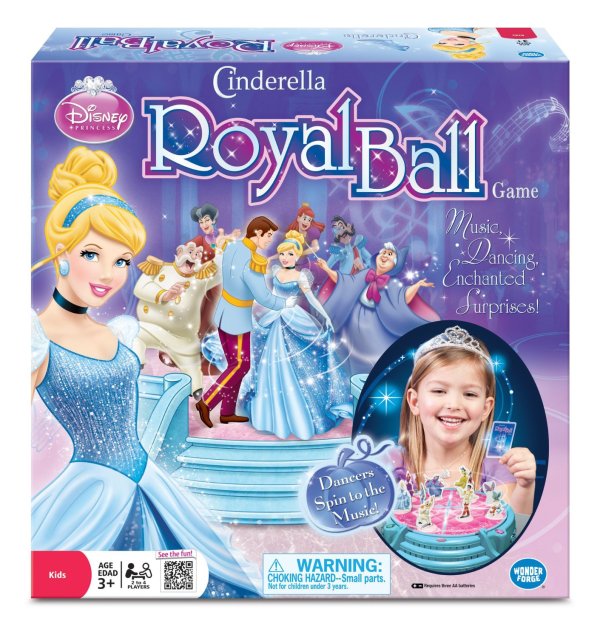 Duplo Disney's Princess Lego Friends Set:  For kids that love to build with Lego's, this is a great option made perfect for little hands to learn with!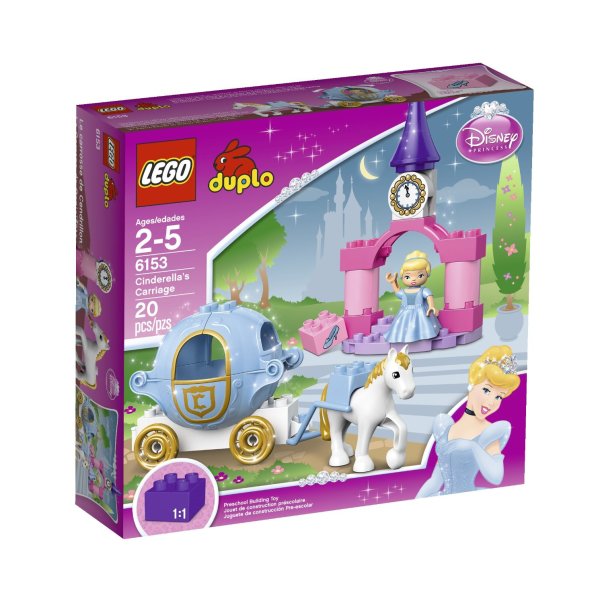 Disney Princess Bowling Set:  Set up the pins and have fun bowling with you little ones and this great set of bowling pins!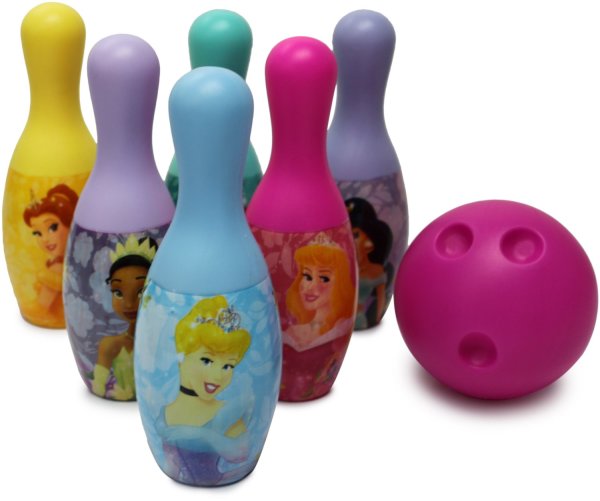 Fairytale Magiclip Cinderella Fashion Bag:  Have fun dressing up your fun miniature princess with this great set inside a fun fashion bag!  Take the toys out, and use this bag as a fun makeup kit or cute purse!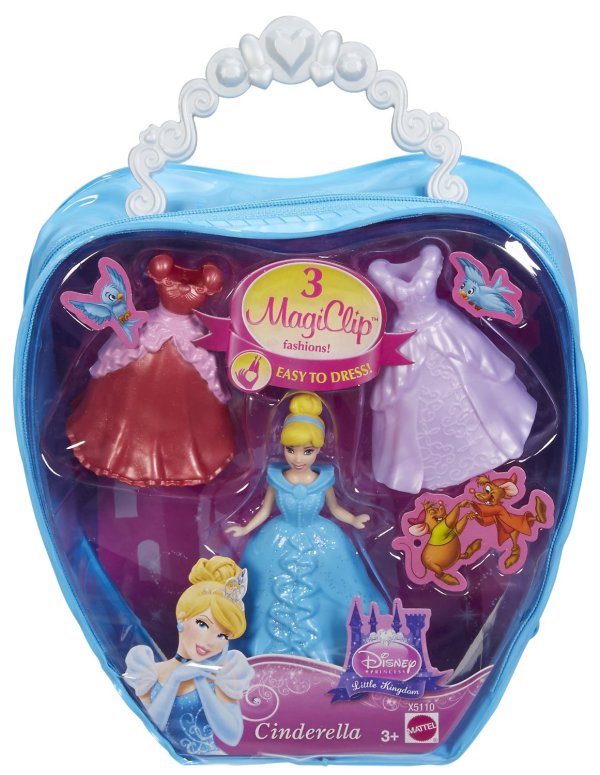 Disney Cinderella Teacup Set:  Throw the best princess themed tea party with this perfect Cinderella themed tea set.  Serve up tea, juice, punch or just pretend with your daughters and this fun kit.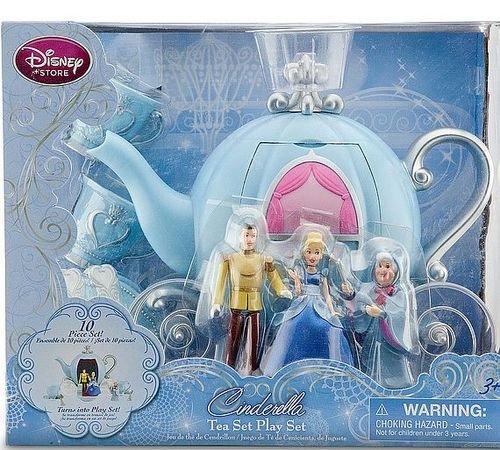 Disney Princess Matching Game: You can't go wrong with a fun matching set for the younger crowd.  Full of your favorite Disney princesses including Cinderella, this is a great game to teach kids hand eye coordination.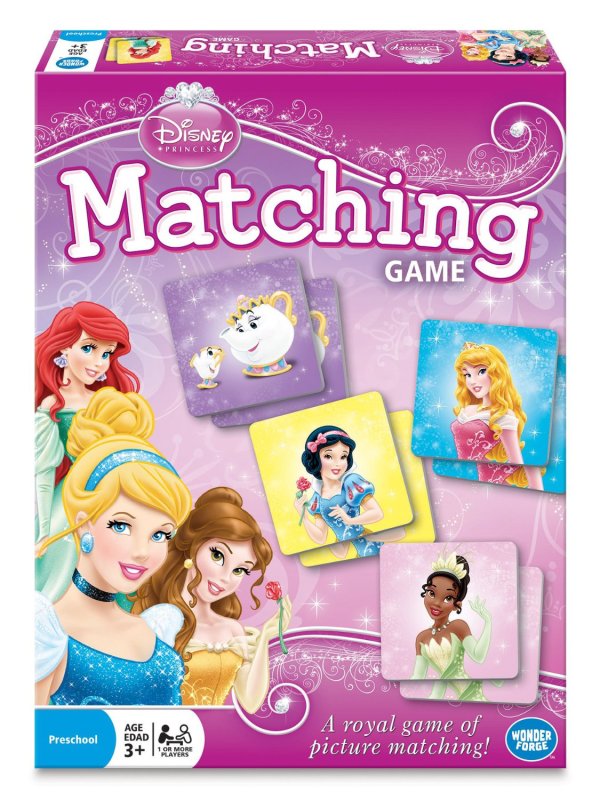 This list of great Cinderella toys is perfect for getting your kids in the mood for the upcoming release of the new live action Cinderella movie.  Not only will they bring out the inner princess at heart, but hey will teach your kids all about sharing, learning and imagination.  The best toys include fun ways to learn and use your imagination at the same time!
Are any of these Cinderella toys on your little girl's wish list? Tell us in the comments!