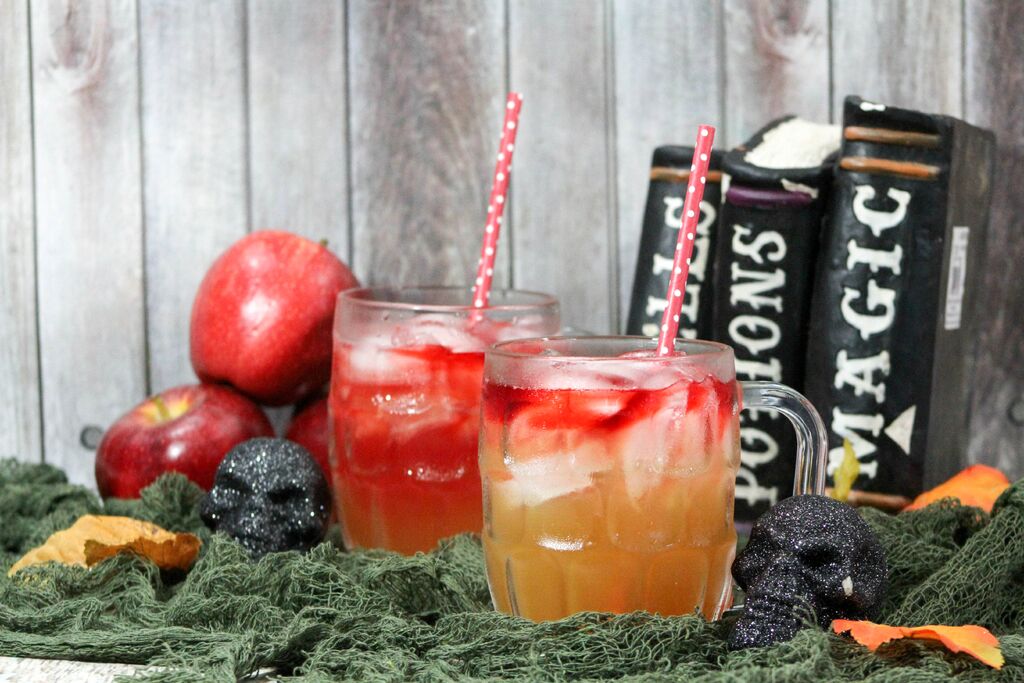 We have a super delish treat for you today! A Halloween teen drink that's uber sophisticated yet oh-so yummy! Halloween is my fave time of the year! All the pumpkins, the changing colors on the trees, and of course, the costume parties! Fun! Whether you're hosting your own bash or just bringing something to a friend's gathering, whip up this easy Apple Cider Mocktail and you'll be a hit!
Related: Witches Brew Halloween Drink Recipe
Apple Cider Mocktail Halloween Teen Drink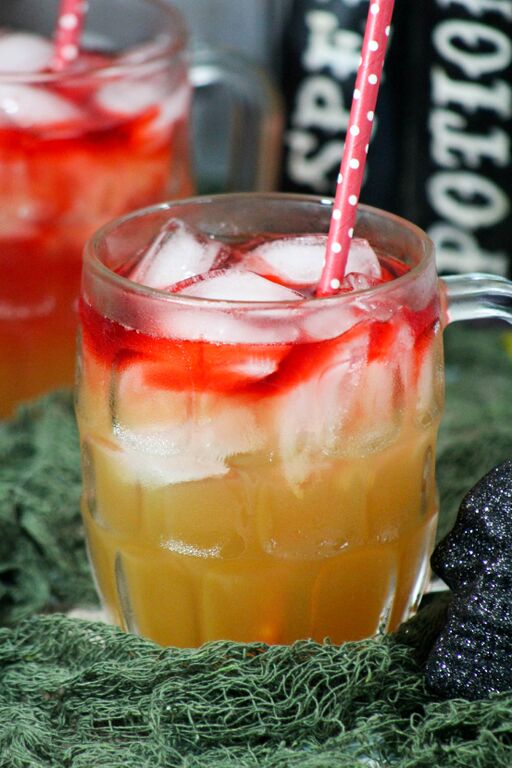 Apple Cider
AFFILIATE LINKS INCLUDED.
Ingredients:
12 assorted  small-medium apples
1 small orange
1 C brown sugar
2 tsp ground cinnamon
2-3 tsp nutmeg
1/8 tsp ground cloves
water to cover
Directions: 
-Wash and chop whole apples and orange (no need to remove peels, seeds, or stems)
-Put all into a large pot. Add spices.
-Cover with water bringing to a boil. Continue to boil uncovered for 1 hour.
-Cover.  Simmering for 2 hours.
-Using a potato masher roughly mash all ingredients.
-Continue to simmer until cider is dark tasting sweet and spicy. Allow to cool.
-Strain everything into a large pot.
-Store in a refrigerator.
Recipe makes 1/2 gallon.
Mocktail
Mocktail Ingredients:
4 oz of apple cider
4 oz of chilled ginger ale
Mocktail Directions: 
-Combine equal portions of apple cider and ginger ale. Stir well.
-Fill glasses with ice.
-Pour the drink mixture into each glass.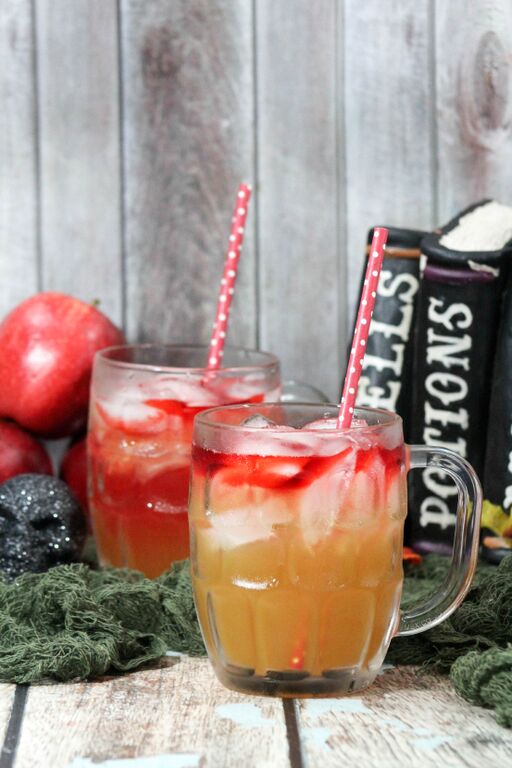 Tips:
You could actually pull off this Halloween teen drink with store-bought apple cider, but it's so much more fun to make your own! If you do go the store route, do yourself a huge favor and get it from a farmer's market. We have this super cool maze in our area where they also sell pumpkins and apple cider. It just tastes better because it's pretty much as close to homemade as you can get. Still, I say give the recipe a try. It's fun to make with friends!
For the apples, make sure you get a bunch of different types. If there are 12 apple varieties in your store, go ahead and grab one from each! If there are only 6, get two from each. I never knew this (I thought an apple was an apple), but apples actually have VERY different flavors depending on the type. So if you get 12 of the tart kind (and I totally couldn't tell you which those are), you'll end up with cider that puckers your cheeks. Hmmm, guess that's where they get the sour apple flavor! But if you get a mix, they all kind of balance each other out.
Don't forget to make these delicious Halloween Cupcakes for your party with BFF!