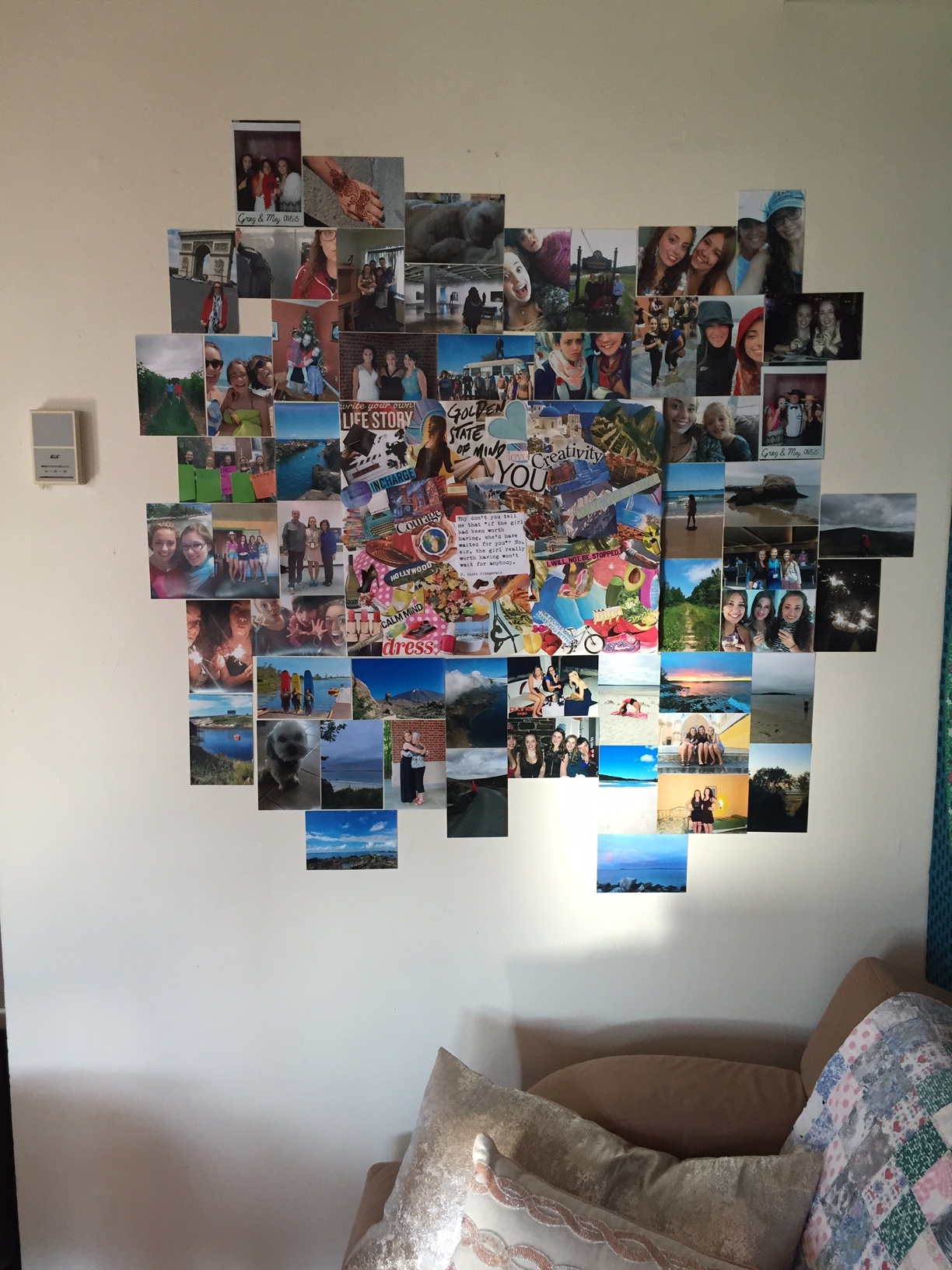 Whether you've just moved into your dorm or you're re-designing your bedroom – creating a vision board is a must! The plus side of a vision board is that you get to completely personalize it to your own interests. You're in charge! Goal setting is a great way to organize what you would like to accomplish and a vision board enables you to do so in a positive, inspirational fashion.
Moving into a dorm can be scary but your vision board is guaranteed to keep you grounded and focused. Express yourself and draw on all of your creative ability to create at piece of art based on your dreams. Your vision board will serve as a positive daily reminder to stay true to yourself.
How to Make this Vision Board Craft for Teens
To begin constructing your very own vision board you will need a few things.
1) Collect some old magazines & newspaper clippings
2) Find some photos that are special to you
3) Find some quotes or sayings that inspire you
These images and words can literally be anything from words that inspire you to a sport you want to try to your favourite food. Finally, pick up a canvas at your local craft or dollar store and get started!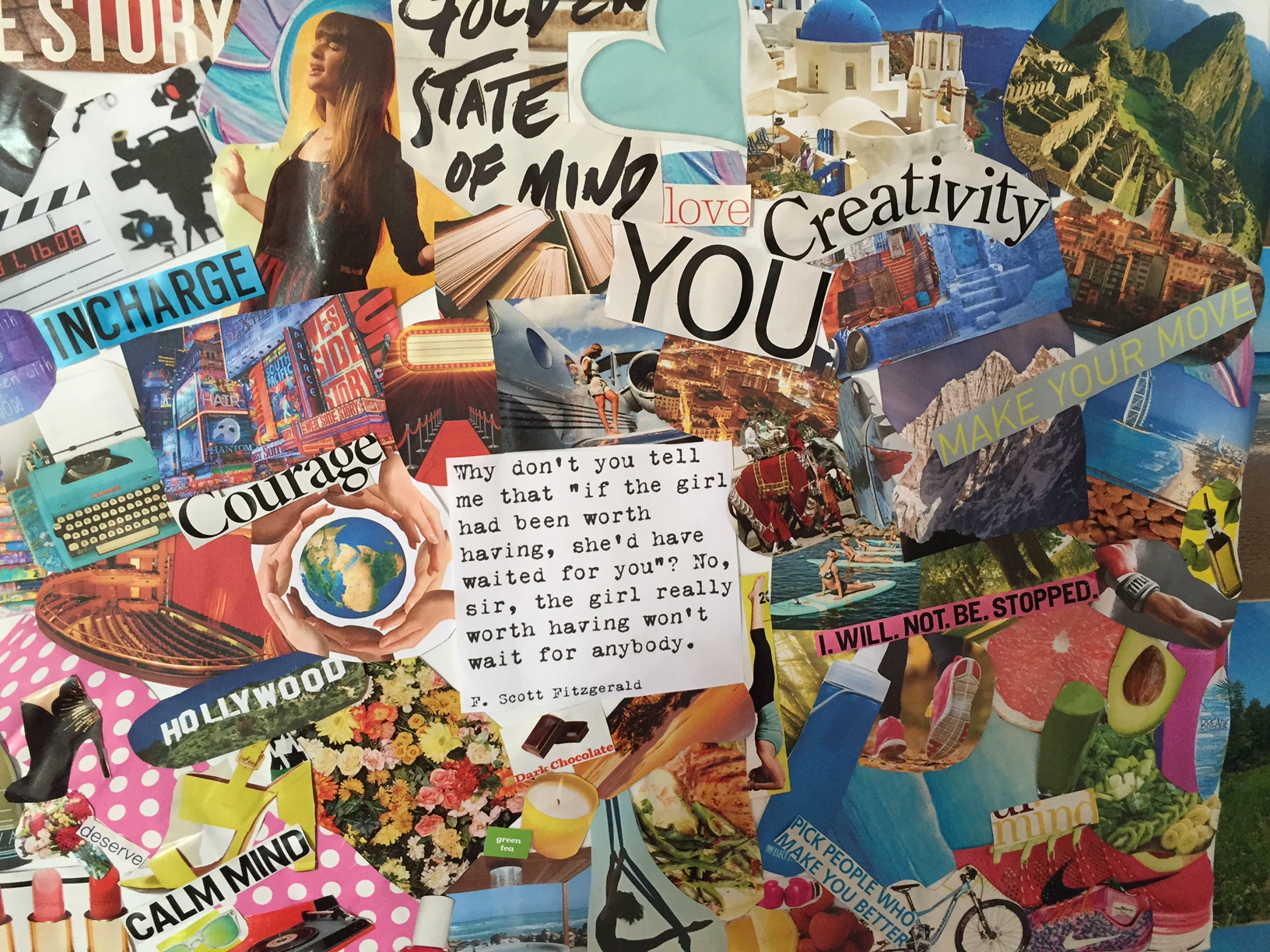 Personally, I just finished making my own vision board. I found it helpful to organize my board into sections, which included:
1) Travel
2) Healthy Living
3) Career
4) Day-to-day FUN.
Firstly, I'm an actor and writer so I wanted to make sure I incorporated that into my board. Traveling is also a big part of my life and some of the places I want to visit include Greece, Peru, Turkey, Dubai and Morocco so I made sure to find photos from those countries to include as well. For my healthy living section I found pictures of some of my favourite foods and sports such as kickboxing, biking, green smoothies and fruit. I scattered my board with my favourite quote from F. Scott Fitzgerald and other words that inspire me. I finished by hanging it on the wall of my apartment and surrounded it with pictures of my family and friends to create an entire vision wall!
This unique craft will keep your goals, dreams and plans within your reach every single day. Your vision board is meant to encompass all of the things you already love and the things you would love to try or work on. So grab your friends and have a vision board party! Always keep dreaming and follow your passions. There's only one "you" in the world so rock it!
What would you add to your vision board? Tell us in the comments!