There seem to be many  box subscriptions available to parents these days, but none of them quite add up to Austin Lloyd. Austin Lloyd offers a monthly box subscription that brings high quality baby toys and baby products directly to your front door. Recently, I had the chance to sample one of these boxes and was quite pleased by the assortment.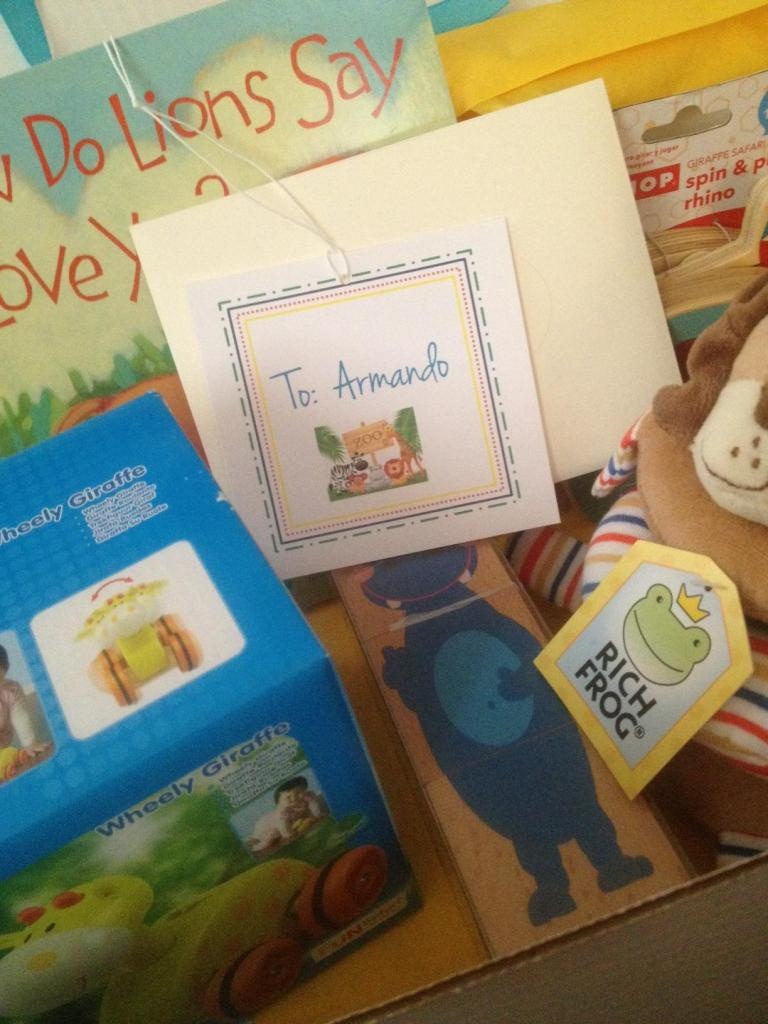 Austin Lloyd Subscription Boxes Deliver Stellar Baby Toys & Products
Each box comes personalized for your child's age and gender, so you know that you are getting products you will actually use. I was pleasantly surprised to see that they even had a card addressed to my child when the box was opened. It gave it a personal feel.
Products are high quality and made of sturdy and safe materials. In our assortment of baby toys, we received a Wheely Giraffe pull toy, Spin and Play Rhino, Little Stacker Block Set, How Do Lions Say I Love You Book, and a Little Lion Plush Stacker. All products were either solid wood or plush, making them durable, easy to clean, and safe for use.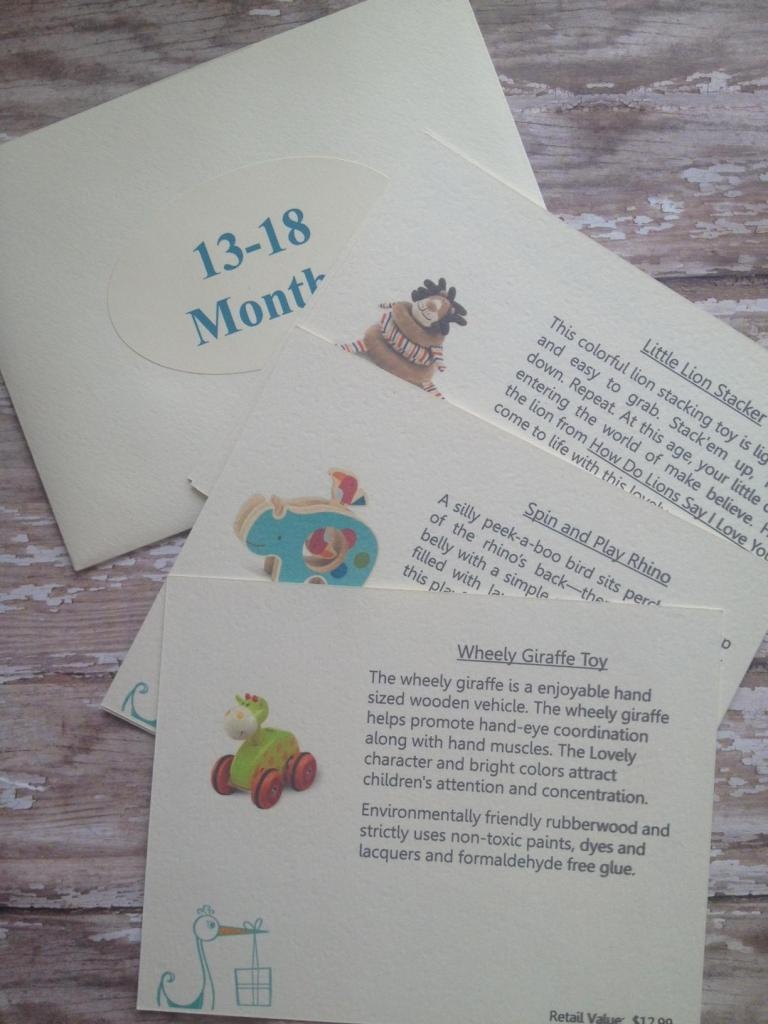 Our son was enthralled with his assortment (and so were his older sisters!) as there was such a nice variety. Each box has a theme, and his was a ZOO adventure. Everything was colorful, enticing, and just begging to be enjoyed. Each product comes with an information card so you know what the item is, how it works, and how to best enjoy it. This was helpful to me as a parent! I liked that there were toys we could enjoy together and ones he could discover on his own.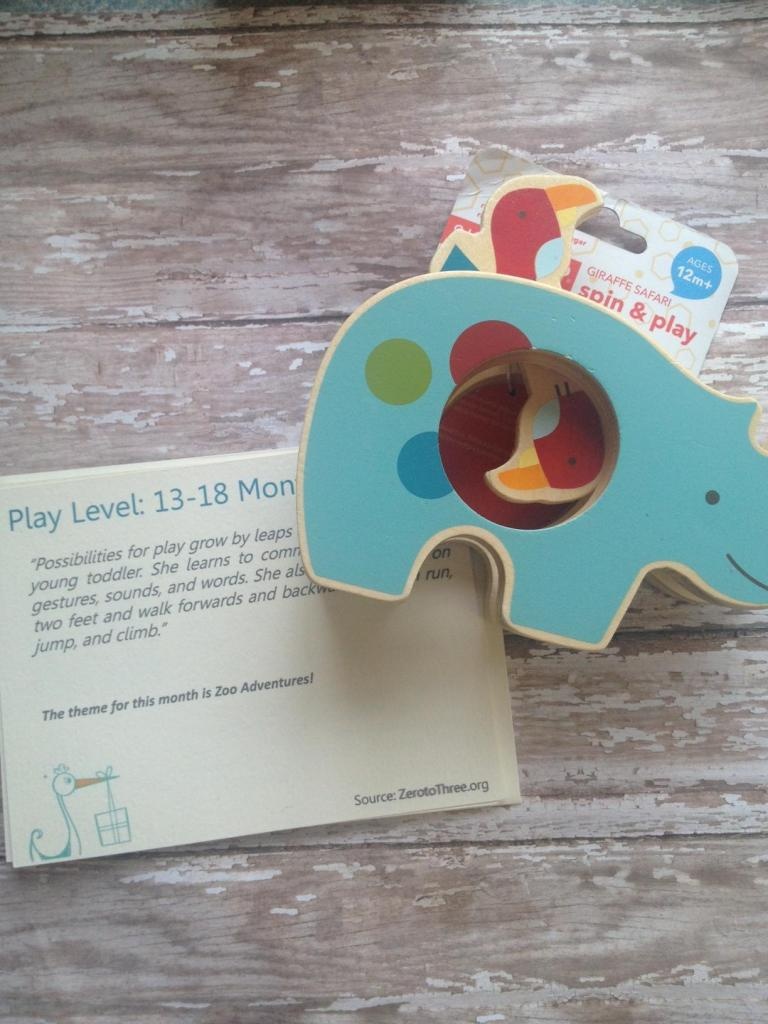 These boxes are beautifully packaged, thoughtfully assembled, and are a great value. It is like getting boutique quality toys and products right at your door. When my child outgrows these items, there is even a program in place to DONATE your items to one of Austin Lloyd's partnering charities. This is one box subscription that not only lets you get, but give too.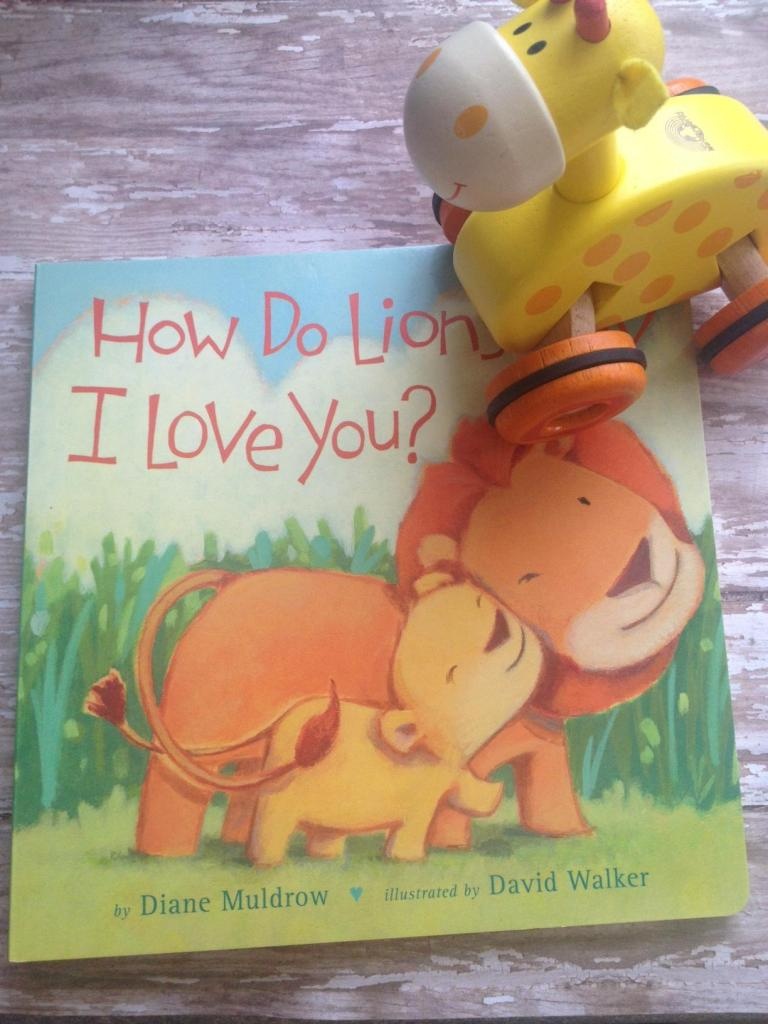 I would highly recommend an Austin Lloyd box if you are a parent of a little one. You can't beat the variety, quality, and personalization that they contain! Check out AustinLloyd.com to see all the great boxes and goodies they offer. Be sure to follow on Facebook and Twitter to keep up with news!
Giveaway
Giveaway has ended. Congratulations to Genevieve M.